A Total Solutions Provider
For your success (ROI), there are four main drivers
Our factory engineers understand that it all starts with your customer's crop specifications. Based on our Indoor Plant biology 'Grow-How', our team of experts has developed dedicated LED lighting, flexible fertigation, a dedicated climate system, and remote access control software.
1
PLANT GROWTH RECIPES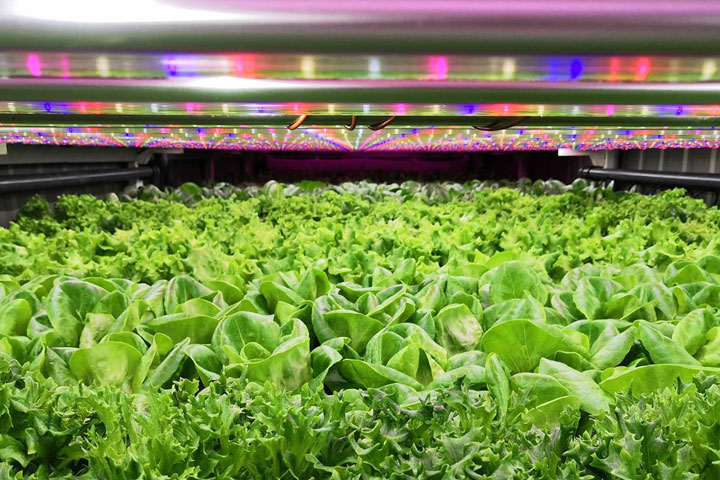 Highest
Net Yield
The output that goes to your customer
2
FACTORY ENGINEERING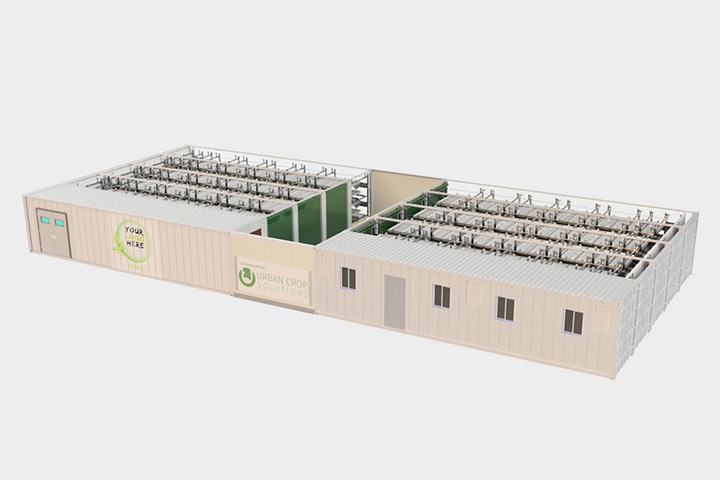 Lowest
investment cost
per m2 or sq.ft of growing surface
3
SMART AUTOMATION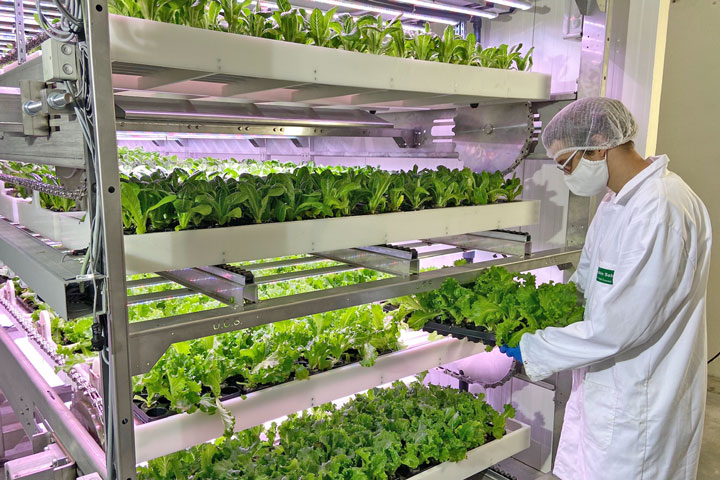 Lowest labor
and electricity
per kg or lb of output
4
CUSTOMER FOCUS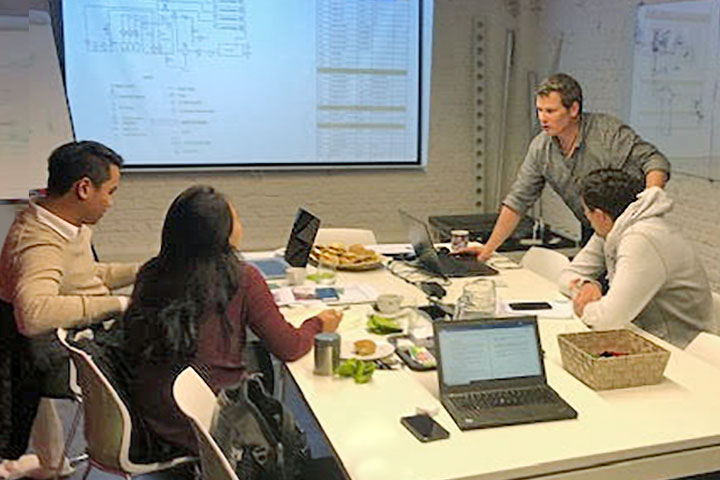 End-To-End
Support
We assist you in your Journey to Profit
What Is the Best Solution for You?
FarmFLEX 'Flexible' Container Farm
The FarmFLEX features a growing surface up to 55 m2 (592 sq.ft), and offers larger flexibility in crop mix, as the center corridor allows immediate access to all plants. The container farm works with an ebb & flow irrigation system on growing benches and is fully equipped in stainless steel. This traditional design, an early standard in the industry, requires a commercial grower to walk into the Farm for planting & harvesting and is less productive than the FarmPRO or the ModuleX. It is best suited for research or small commercial operations. The base price is 155.000 EUR for a 5-layer system or 3.690 EUR/harvest m2 (approx. 343 EUR/sq.ft)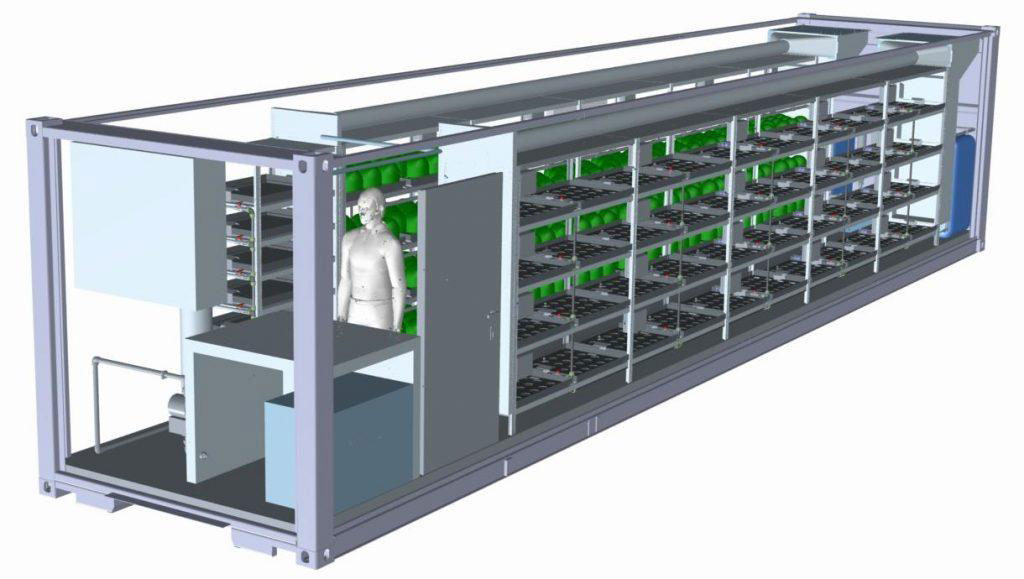 FarmLAB 'Research' Container Farm
The FarmLAB is engineered based on the FarmFLEX, with upgrades for flexible LED lighting plans and extra software controls. All of this can be tailored to a specific crop and/or growth phase. Our customers have used the FarmLAB successfully for the research of wheat, banana plant propagation, flowers, hemp, and many others. The base price is 155.000 EUR for a 5-layer system or 3.690 EUR/harvest m² (343 EUR/sq. ft.)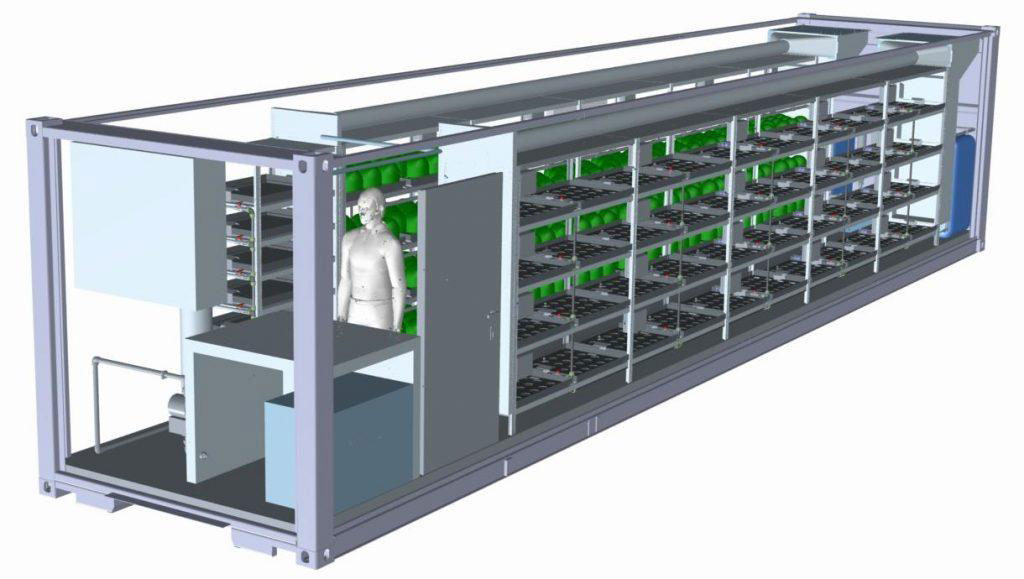 ModuleX PlantFactory
The ModuleX can be configured between 2 to 64 Grow Modules, so your PlantFactory is scalable with the growth of your business. One GrowModule features 86 m2 (926 sqft) of growing surface, yielding about 6.140 kg/year (13.530 lbs/year) of fresh vegetables. Each separate module allows for an independent climate and nutrient system, allowing your mix of crops to be adaptable to your customers' needs.
The base price is an industry-low CAPEX of 1.950 EUR/m2 per growing surface  (approx. 181 EUR/sq.ft). The labour costs are reduced by the automated crop-to-person 'BenchCarousel'. This is the most efficient solution to maximize your return on investment.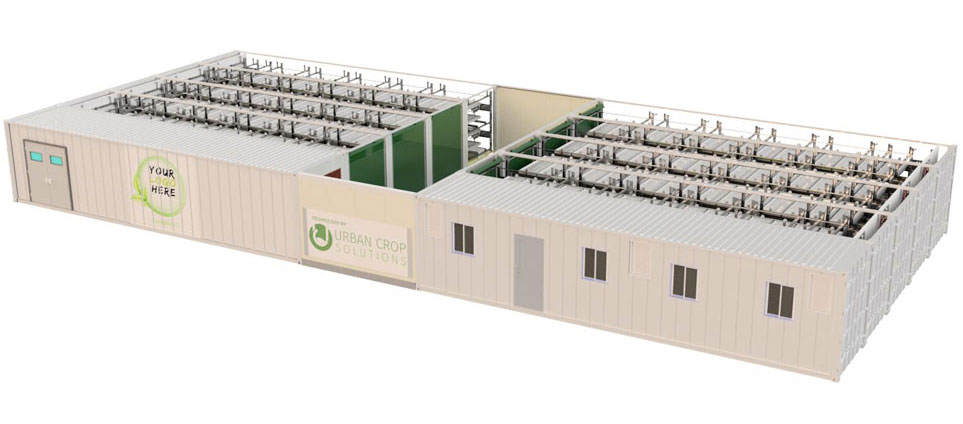 Large Scale PlantFactory
A PlantFactory is custom engineered and constructed within an existing or new stand-alone building. A fully automated solution, with a growing surface larger than 5000 m2 (53.800 sq.ft). Economies of scale allow for extensive automation and labor cost savings in crop handling and processing. Suitable for production of leafy greens, herbs, microgreens, and medicinal plants. Base price starts at 2.750 EUR/harvest m2 (255 EUR/sq. ft). This can increase depending on the level of automation required for handling and crop processing after harvest.