Indoor vertical farms contribute substantially to 8 of the 17 UN Sustainable Development goals
The UN Sustainable Development Goals (SDGs) are 17 objectives that were established by the United Nations in 2015 to allow people to live on a more sustainable Planet by 2030. Indoor Vertical Farms (IVF) contribute substantially to 8 of these 17 goals.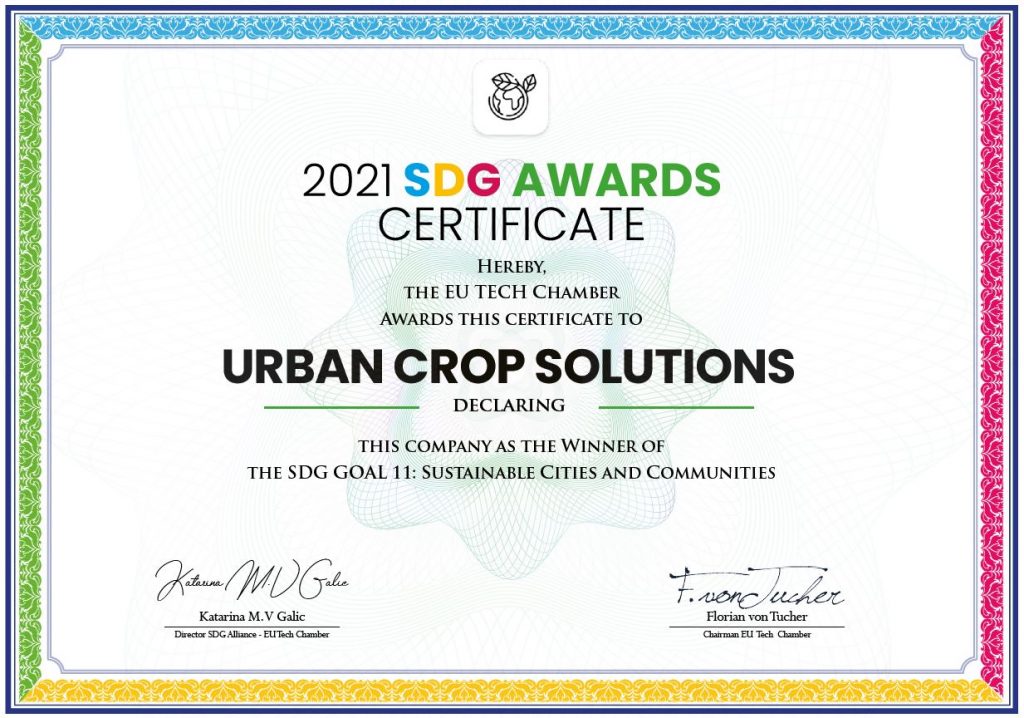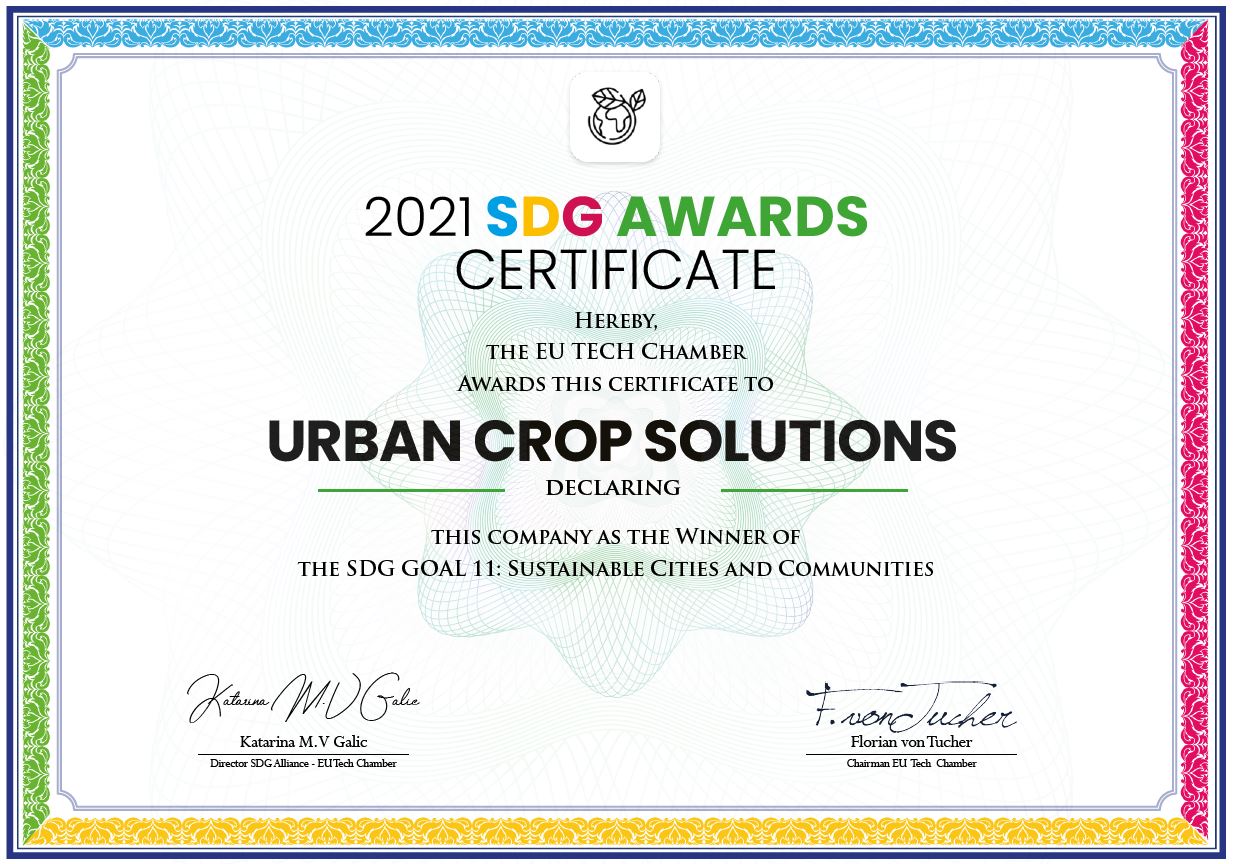 SDG Award from EU Tech Chamber (2021) for contribution to making cities and communities more sustainable.
Read more.