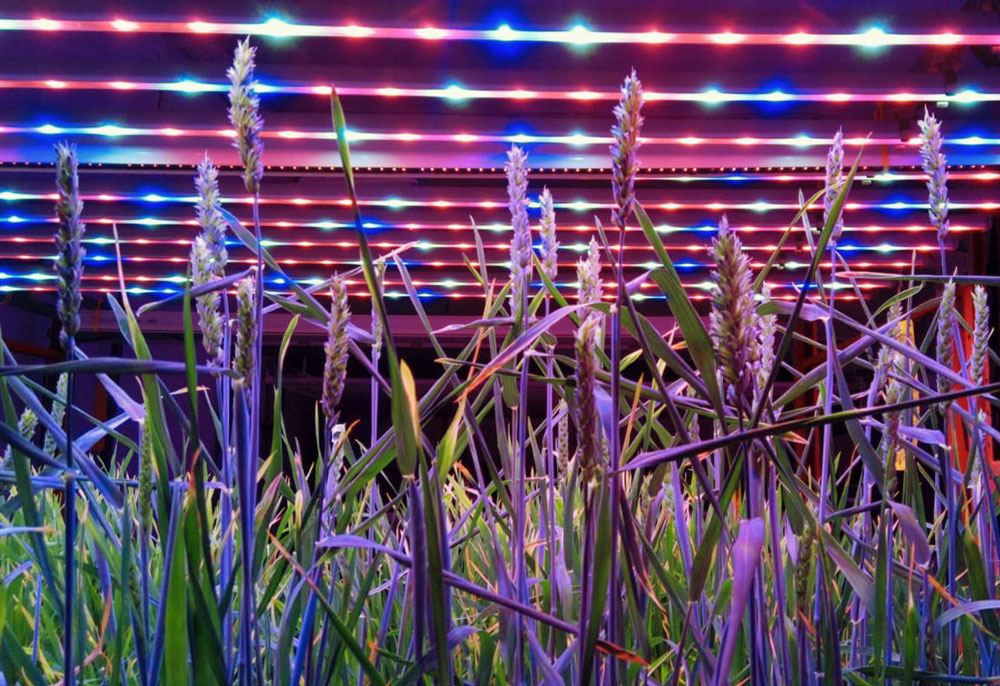 research
SpaceBakery

Belgium
A consortium led by Puratos, a global bakery supply company, researches how people can bake bread on Mars. Dwarf wheat is now grown on lava rock as a substrate.
Urban Crop Solutions developed and installed 3 custom FarmLab research farms at Puratos' headquarters near Brussels, Belgium.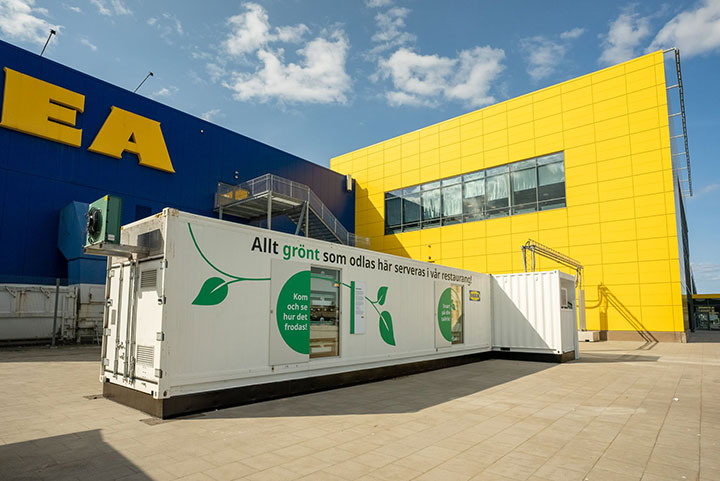 restaurants
IKEA

Sweden
After the success of their pilot project with a FarmPro as part of their sustainability commitment, IKEA has scaled up to and started operating their first ModuleX plant factory at their store in Malmö, Sweden. All of the greens grown within the ModuleX are being supplied to and served at the store restaurant.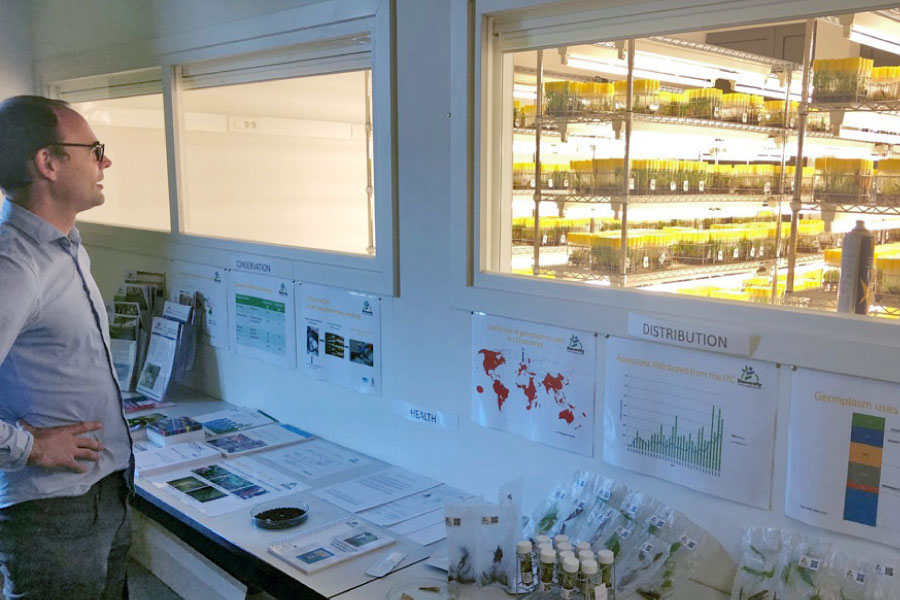 research
Banana Tree Nursery

Belgium
A custom FarmLab research farm is used as a nursery to grow new banana (Musa) cultivars in a controlled environment. After growing to 50 cm (1,6 ft) they are checked for resistance to climate change.
Promising trees are transported to the African highlands to ensure the future of the local farmers.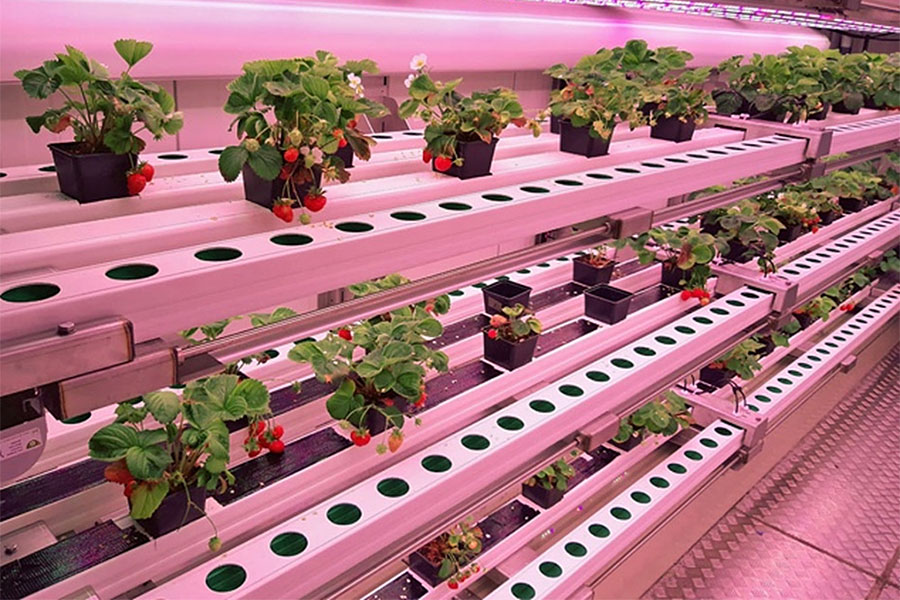 research
Strawberries

Belgium
Indoor vertical farming is known as a breakthrough horticultural production system for the near future. While current commercial systems mainly focus on leafy greens, herbs, and microgreens, additional research is ongoing to secure large-scale implementation for fruit-bearing crops such as strawberries.
This fruit is known to be very sensitive to its environment and research focus lies on cultivar screening, light quality assessment, pollination and automated handling & processing. Initial trials show BRIX values up to 14. Future research will identify various optimal cultivars to maximize the return on investment.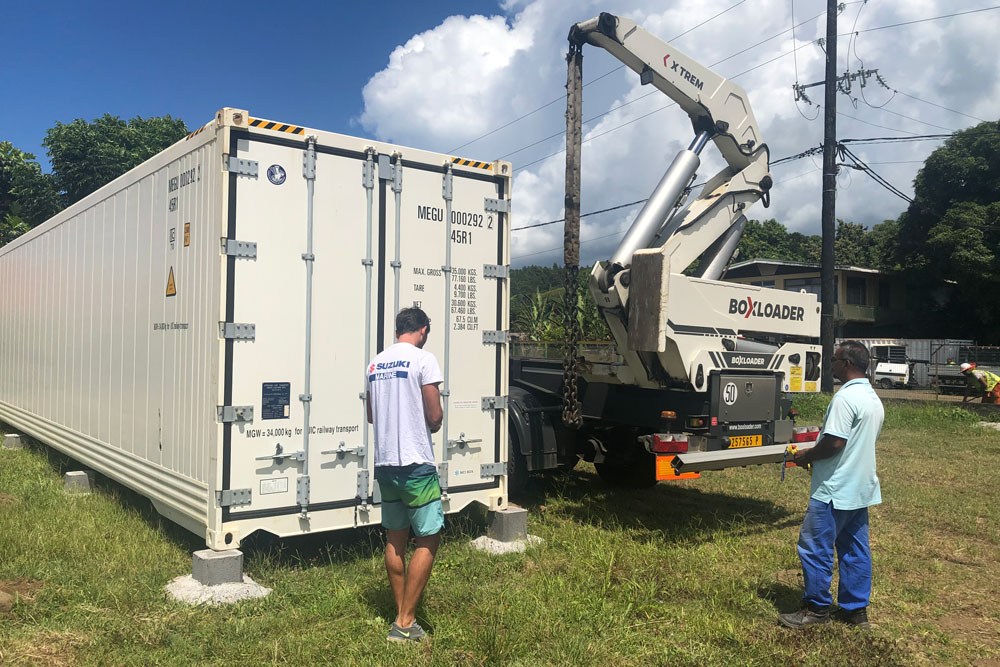 restaurants
Reio

French Polynesia
As an expat living in Tahiti, Martin had a vision to replace greens flown in on jumbo jets with local, fresh and healthy produce.
He now offers baby leaves and microgreens to hotels and restaurants using a FarmFlex farm. Expansion is scheduled to the islands of Moorea and Bora Bora.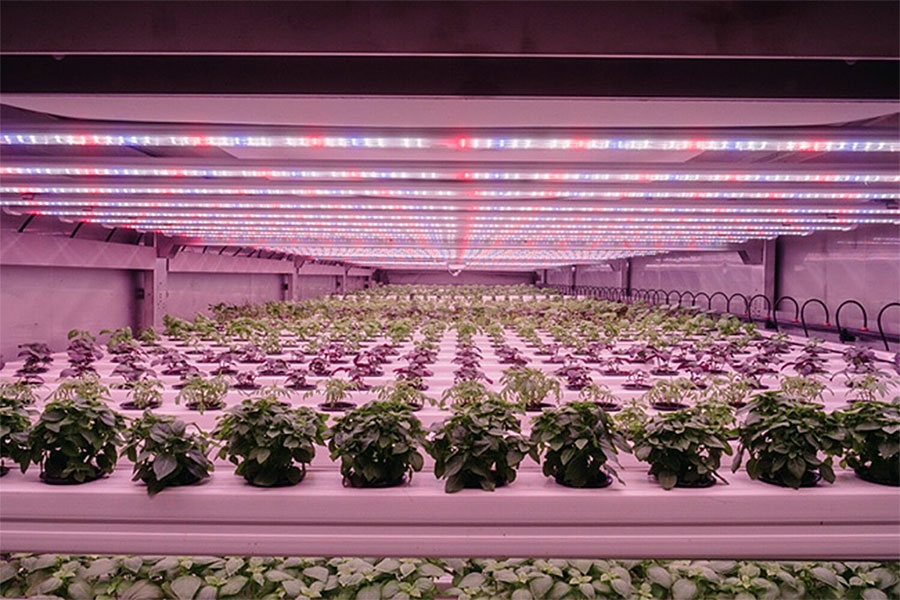 retail
Nosh

Singapore
Through their cross functional Master's thesis, Engineer Fred and Architect Nicole investigated the potential of indoor farming and got intrigued by the impact this technology can deliver.
When the Singapore Food Agency has set the target for Singapore to be 30% self-sufficient in food production by 2030, the two young entrepreneurs decided to be proactive and supply the domestic market with local produce using a FarmPro container farm.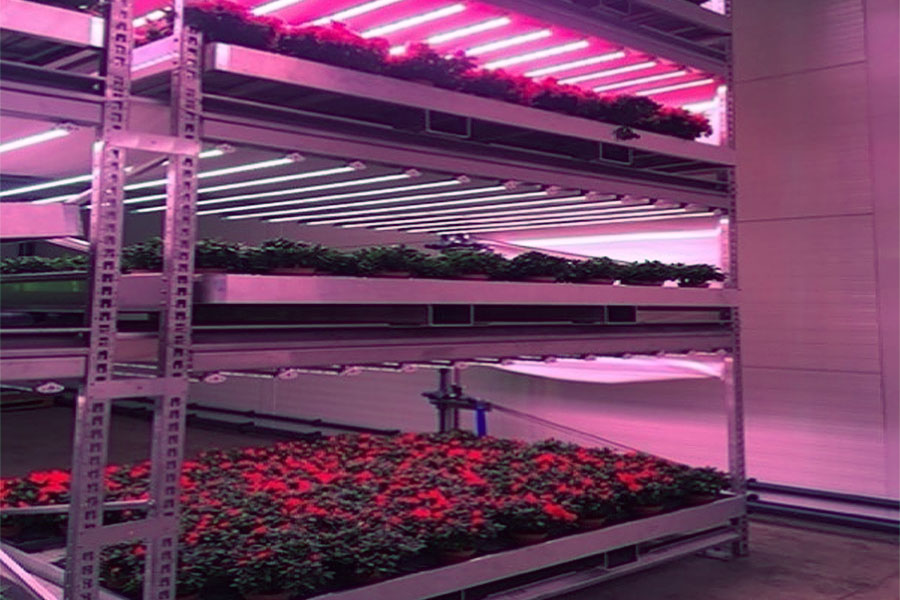 research
PCS (Proefcentrum voor Sierteelt)

Belgium
PCS Ornamental Plant Research is the floriculture & landscaping sector's independent knowledge centre in Flanders.
Their research, information and services focus on issues and problems in the floriculture and landscaping industry and are aimed at encouraging innovation among growers and landscapers.
To bring their innovative research to a next level, a PlantFactory solution was built on their premises to unlock the potential of ornamental plants.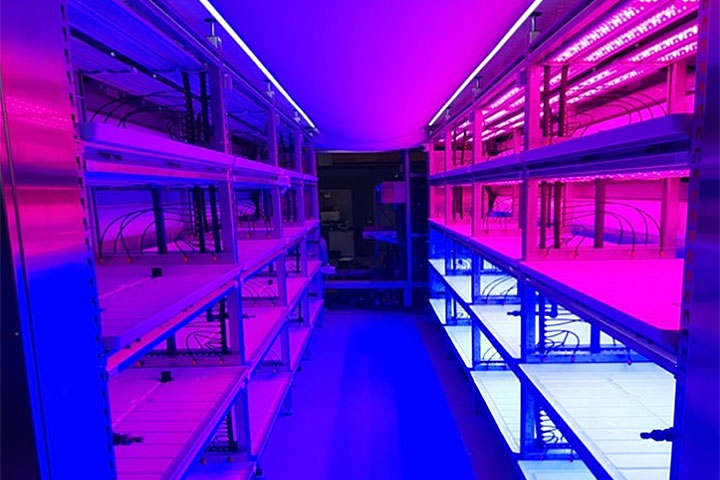 research
Inagro

Belgium
Inagro is the knowledge partner of agricultural and horticultural businesses in the areas of innovation and sustainability.
Within its own optimised professional research infrastructure, Inagro's scientific and technical teams devise farming and cultivation techniques ready for practical use. They strive to improve the efficiency of production processes, consumables such as seeds and substrates, irrigation methods and hydroponics as well as aquaponic systems.
Using a multilayer FarmLab with 4 independent zone for irrigation, nutrient delivery and variable spectrum lighting, the yield and quality of multiple lettuce varieties will be investigated.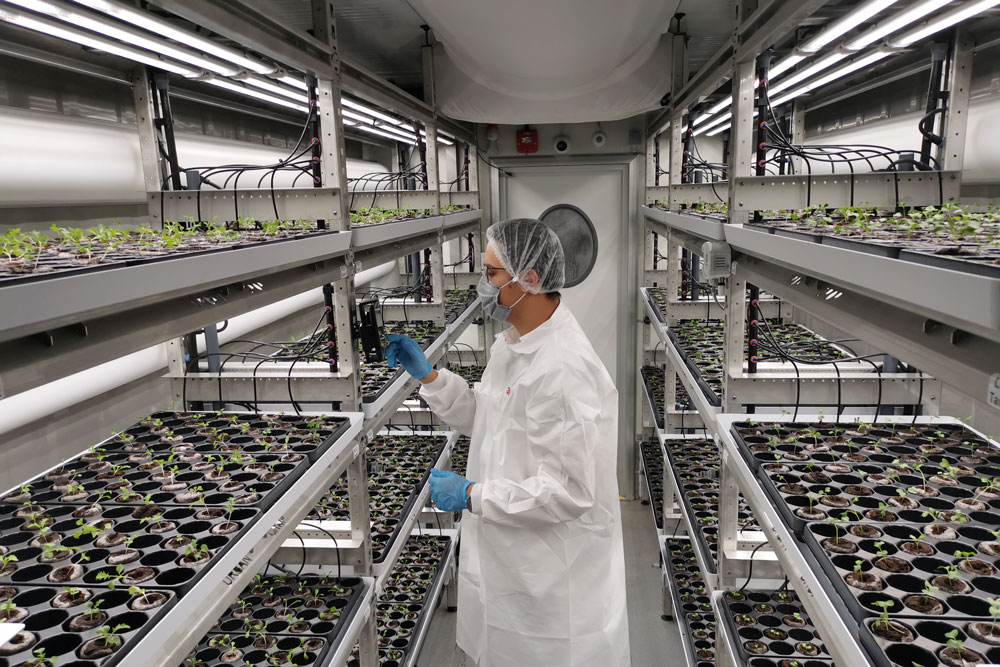 research
National University of Singapore

Singapore
The National University of Singapore has recently built a brand-new Agritech Research Center to not only test new and upcoming technologies, but also to develop new plant growth recipes for sustainable food production in Singapore.
Within this Research Center, Urban Crop Solutions was selected as a partner for the Indoor Precision Climate Zone infrastructure.