Retail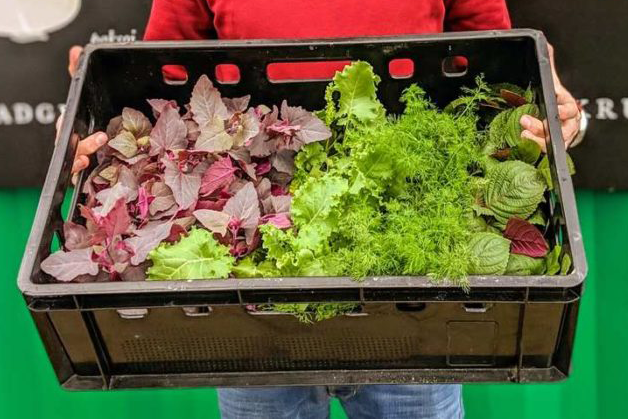 A company with a mission to bring food production as close to consumption as possible. PLNT operate a ModuleX at the port of Antwerp, and deliver the produce on e-bikes to restaurants and direct consumers.
Biotech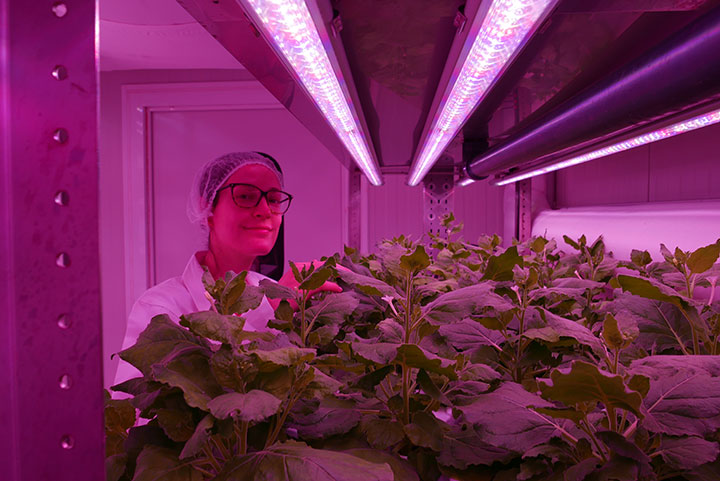 Animal Free Protein
North Carolina
Tiamat manufactures animal-free protein by combining biotechnology, vertical farming, and computational design. With our patented PharmSpee platform, they are growing the next generation of biomolecules to serve multiple emerging industries.
Retail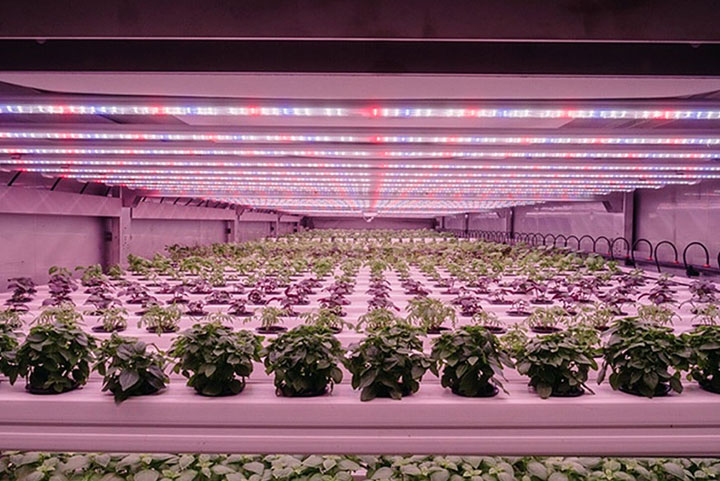 Online B2C Distribution
Singapore
A local business, set-up by two local entrepreneurs, operate Singapore's first fully automated container farm. Nosh grows and supplies specialty herbs and edible flowers to the high-end retail market and restaurants.
Research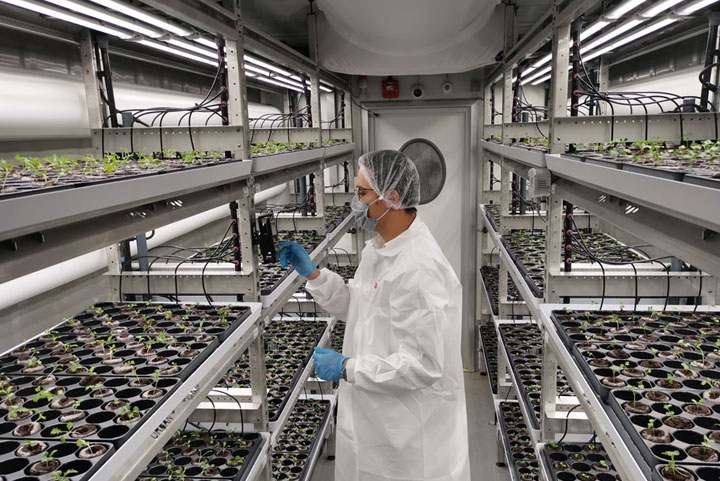 Agritech Research Centre
Singapore
We custom designed and commissioned two indoor climate precision growth chambers at a Singapore University, for their indoor farming research centre. The research centre was commissioned amid the island nation's large-scale investment in controlled indoor farming.
Restaurants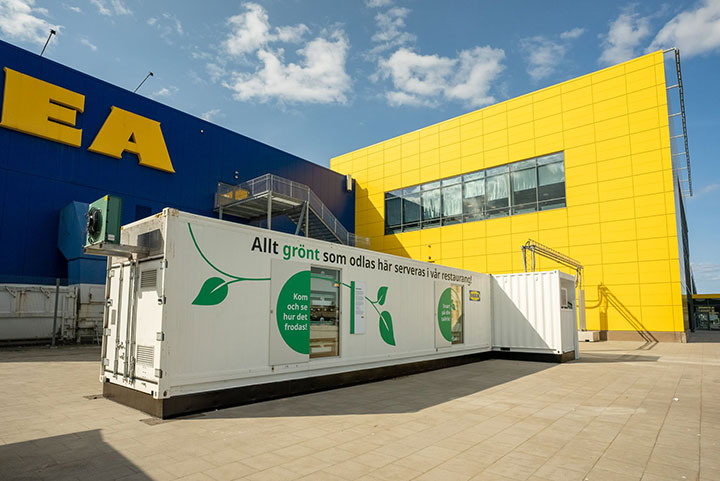 Company Restaurant
Sweden
After the success of their first pilot with a FarmPro, IKEA launched their second pilot project, where they operated a ModuleX  from their parking lot in Sweden, only metres away from the store restaurant, as part of the company's efforts to become more sustainable by reducing food miles.
Research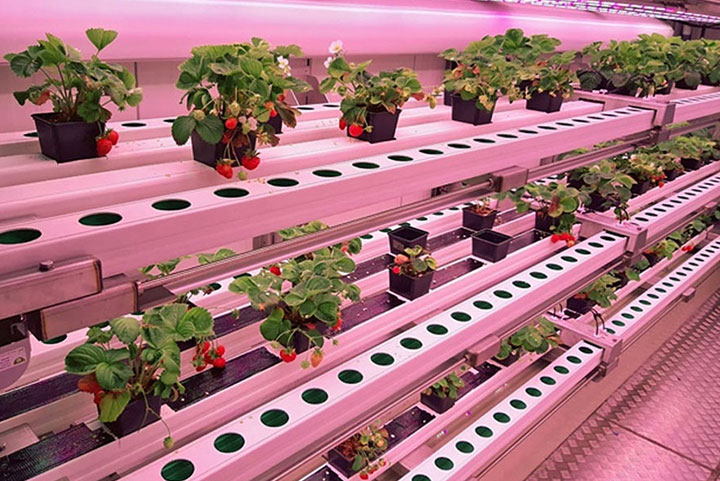 Seeds for Indoor Farming
USA
Launched by a multinational pharma-biotech & crop science company, a research facility in the USA is screening seeds for vertical farming efficacy, to increase the number of vegetables & fruits that can feasibly be grown in indoor farms in coming years.
Restaurants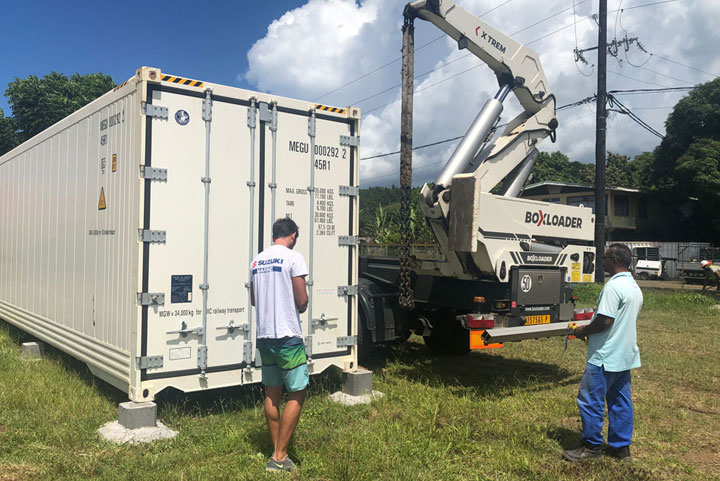 Hotel Restaurant Supplier
French Polynesia
REIO grows and suppies local hotels and restaurants with baby leaves and microgreens in Tahiti. While the islanders grow much of the fruits and vegetables consumed locally, most of the salad consumed on the island is otherwise flown in from Paris.
Research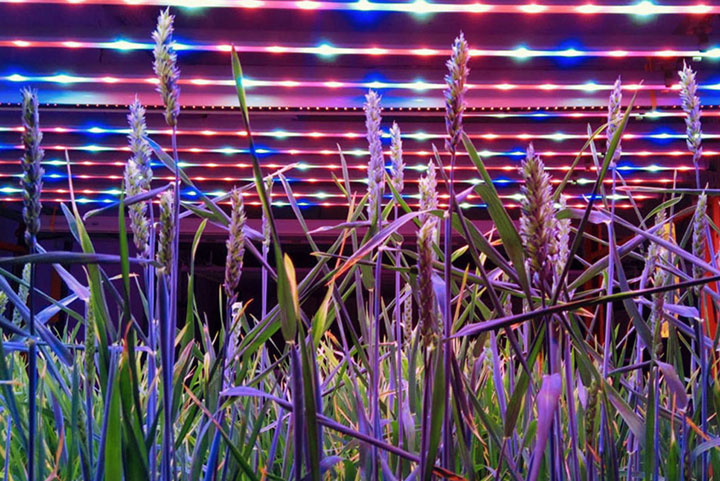 Space Exploration Missions
Belgium
Three of our custom-built FarmLabs are currently being used by the SpaceBakery consortium to research how to grow wheat, and subsequently bake bread on Mars. The consortium is led by a multinational bakery supplies company, for which Urban Crop Solutions is the technology partner.
Research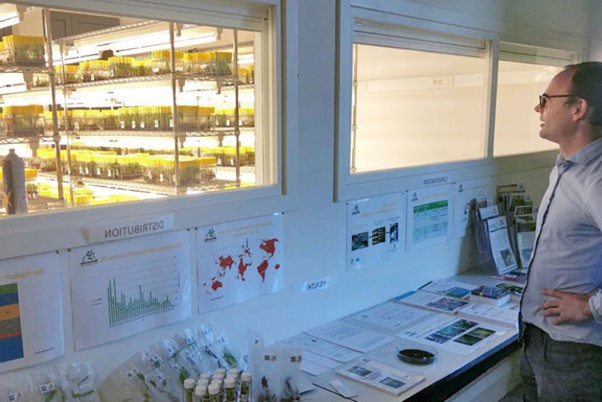 Banana Tree Nursery
Belgium
A custom FarmLab is currently in use by a Belgian University for the growth of new banana cultivars in a controlled environment. Once they reach certain heights, they are tested for resistance to climate change, before being transported to the African highlands for repopulation.