Your Total Solution Provider
Smart engineering for scalability, adaptability and efficiency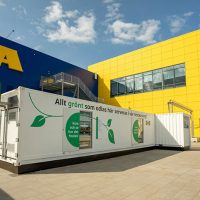 Scalable
Minimise your CAPEX by starting up small with a single module. With a short lead time, you can add grow modules to your business as you need.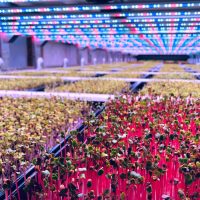 Adaptable
Each grow module has an independent climate zone and nutrient system, allowing you to grow crops originating from different climates side-by-side.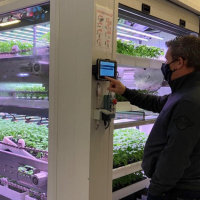 Efficient
The rotating BenchCarousel reduces labour costs, while eliminating the central corridor and increasing growth surface, and plant exposure to light.
Your success and bottom line drive everything we do. That's why our factory engineers have developed total solutions so that you can:
Get the highest net yield

With the lowest investment cost

Use the lowest amount of electricity and labour

Receive end-to-end support
To achieve this, our team of experts have developed dedicated LED lighting, flexible fertigation, a dedicated climate system, and remote access control software. Because they understand that it all starts with your customer's crop specifications, and ends with your success.
Which Solution is Best for You?
ModuleX Plant Factory
Rotating Bench Carousel System
The ModuleX can be configured starting at a single grow modules, so your plant factory is scalable with the growth of your business. One grow module features 86 m2 (926 sq. ft.) of growing surface. Each separate module has an independent climate and nutrient system, allowing your mix of crops to be adaptable to your customers' needs. The labour costs are reduced by our patented, automated crop-to-operator 'BenchCarousel' that is standard in every grow module. The ModuleX plant factory is the most efficient solution to maximise your return on investment.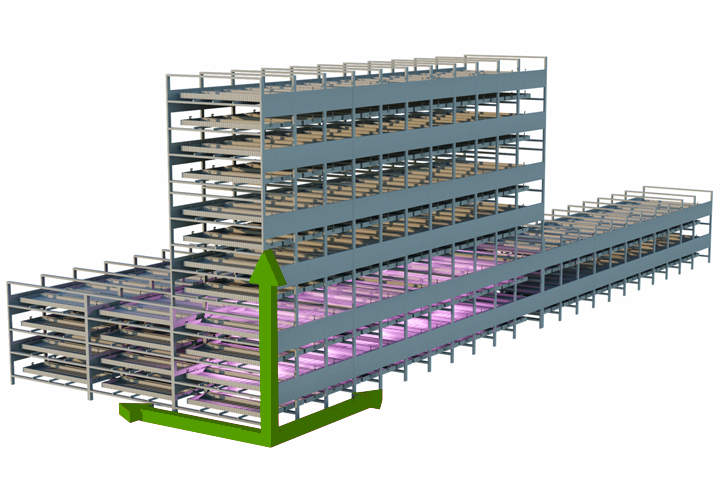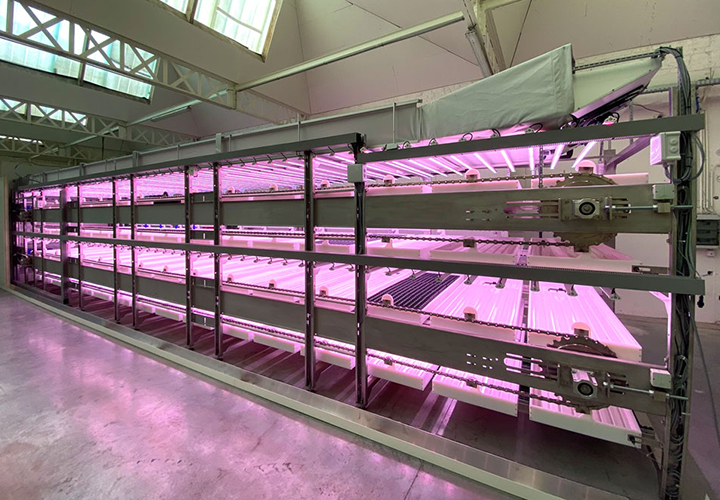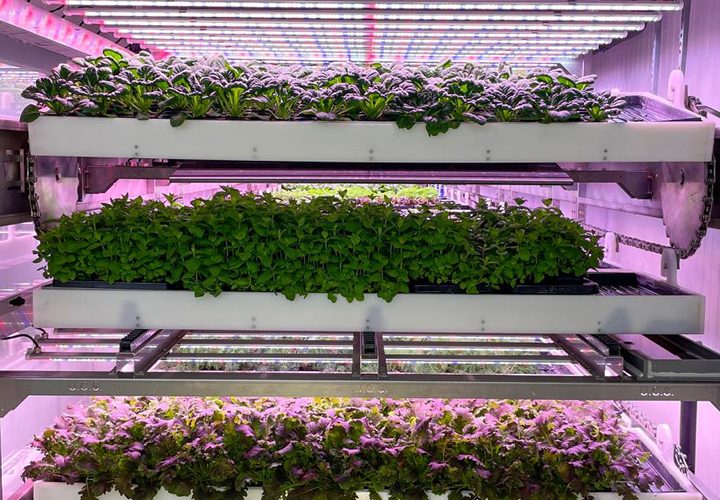 FarmLab
Fully Customisable Research System
The FarmLab is engineered for full flexibility, with upgrades for LED lighting plans and extra software controls. All of this can be tailored to a specific crop and/or growth phase. Our customers have used the FarmLab successfully for the research of wheat, banana plant propagation, flowers, hemp, and many other crops.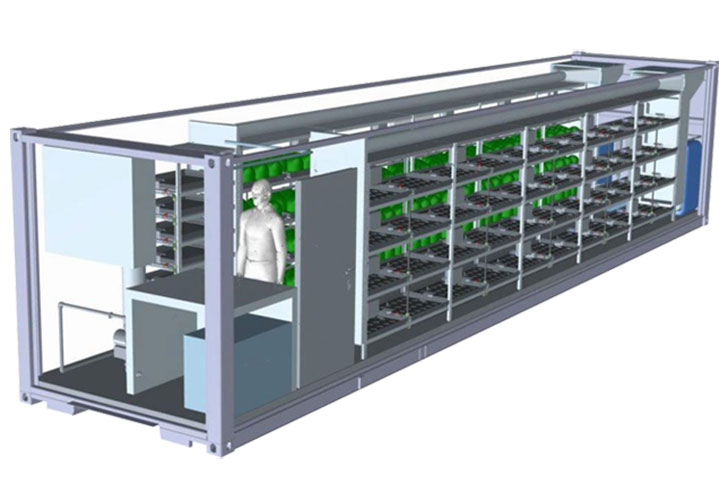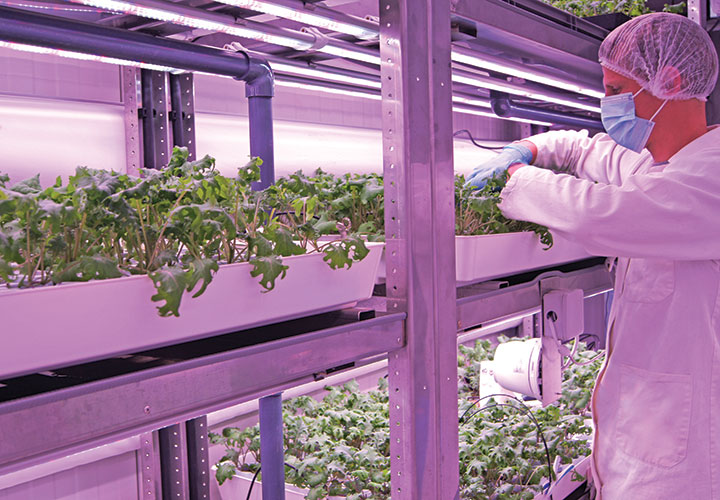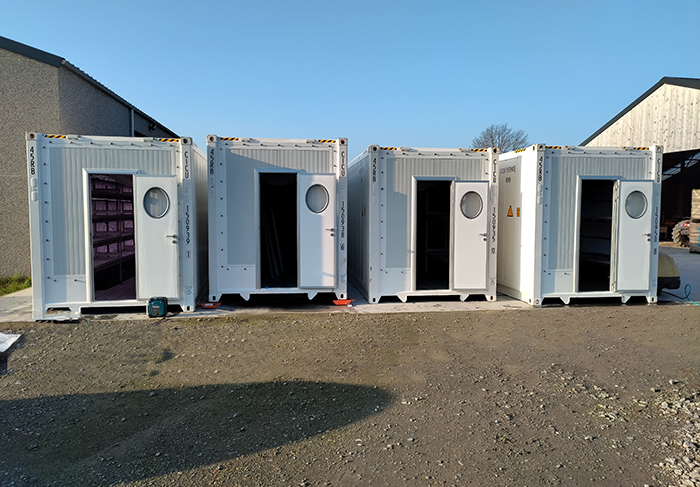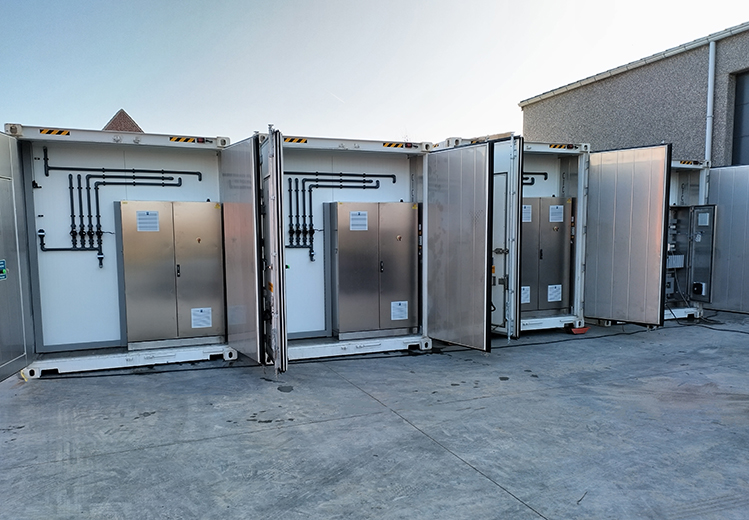 FarmFlex
Customisable Rack Set-up
The FarmFlex features a growing surface of up to 55 m2 (592 sq. ft.), and offers larger flexibility in crop mix, as the centre corridor allows immediate access to all plants. The farm works with an ebb & flow irrigation system on growing benches and is completely built with stainless steel. This traditional design, a standard in the industry, requires a commercial grower to walk into the farm for planting and harvesting. It is best suited for research or small commercial operations.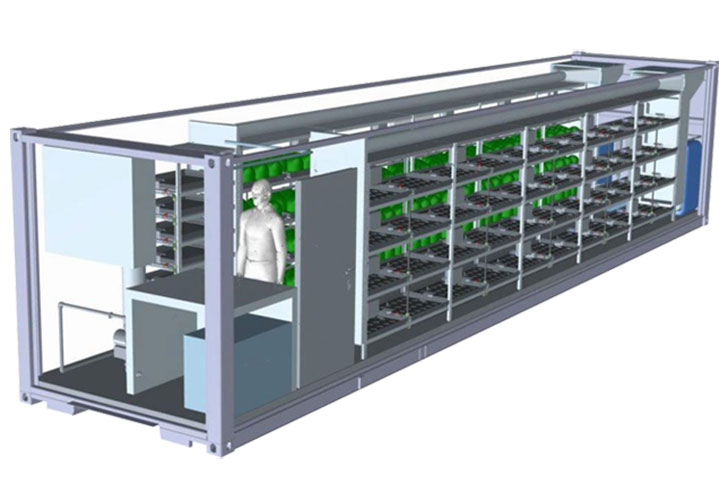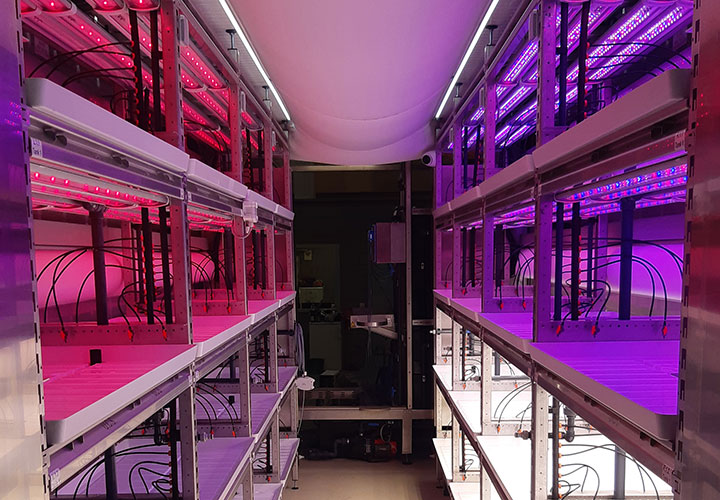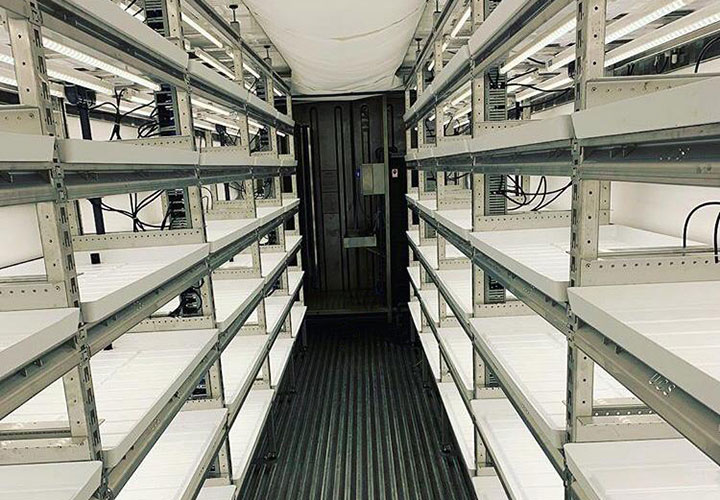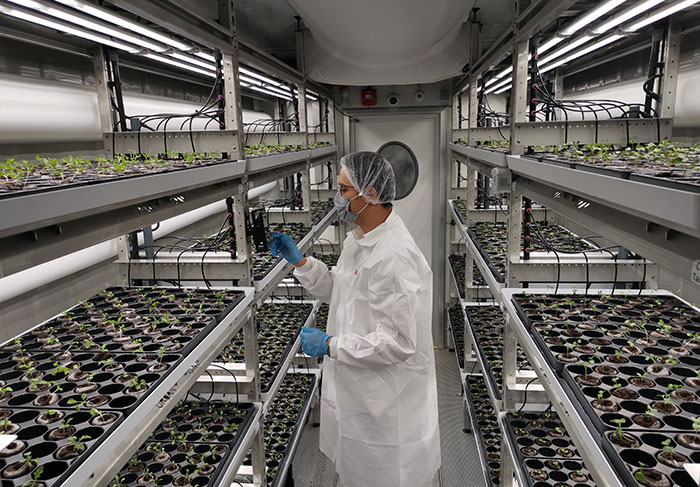 Large Scale Plant Factory
Tailored to any application and large volumes
The large-scale plant factory is engineered and constructed within an existing or new stand-alone building. It is a fully automated and robotised solution, with options from seeding to harvesting, and a growing surface larger than 5000 m2 (53,800 sq. ft.). Economies of scale allow for extensive automation and labour cost savings in crop handling and processing.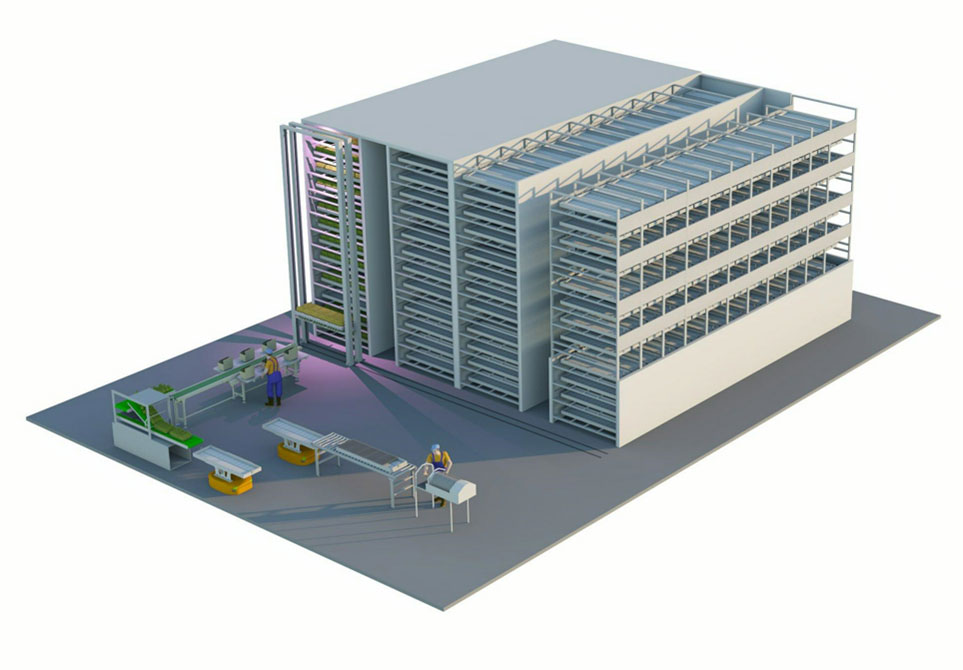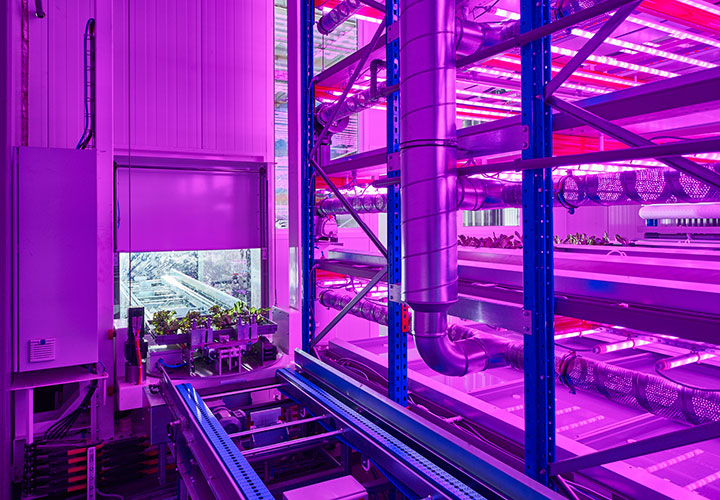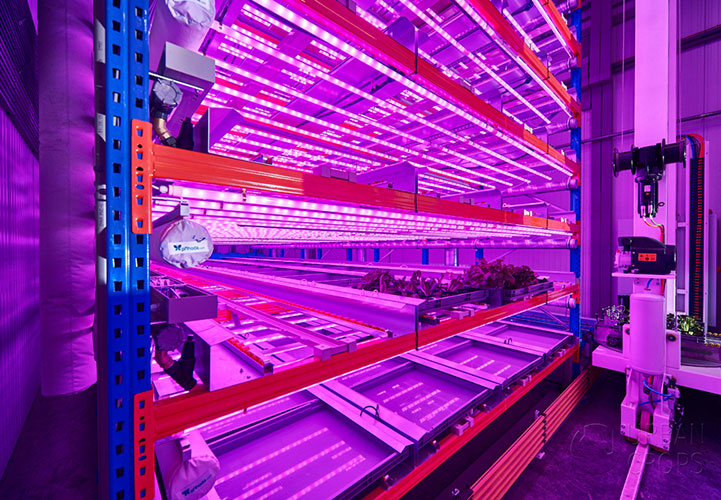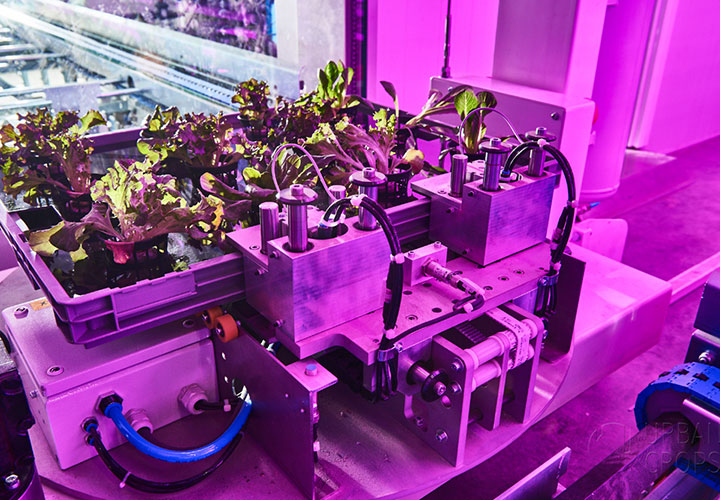 | | | |
| --- | --- | --- |
| | Standalone system with 2-6 layers | Starting from standard GrowModule with automated layers (most efficient system, highest profitability and scalable in every situation) |
| | Between 17 and 549 harvest m2 | |
| | 2.9 ton per 5 layers (6.4lbs) per year | 5.5 and higher ton (26.0 and 837.8lbs) per year |
| | Semi-automated: Climate, nutrient and irrigation | Semi-automated or fully-automated: Climate, nutrient and irrigation; Crop-to-operator automation; pre-and post-harvest |
| | | |