Indoor Biology Research
We operate 10 smart climate-controlled research labs,
1 full scale FarmPro & 1 ModuleX Grow Module
R&D Equipment
We can mimic any climate on earth. To test yields and improve plant growth recipes in our commercial solutions, we also operate a full-scale FarmPro container farm and a ModuleX Plant Factory Grow Module.
Our main activities are crop variety screening, enhancing nutrient formulations, and perfecting plant cultivation techniques. We have developed our own LED light technology, and continue our experiments to enhance plant response to LED light spectrum and intensity.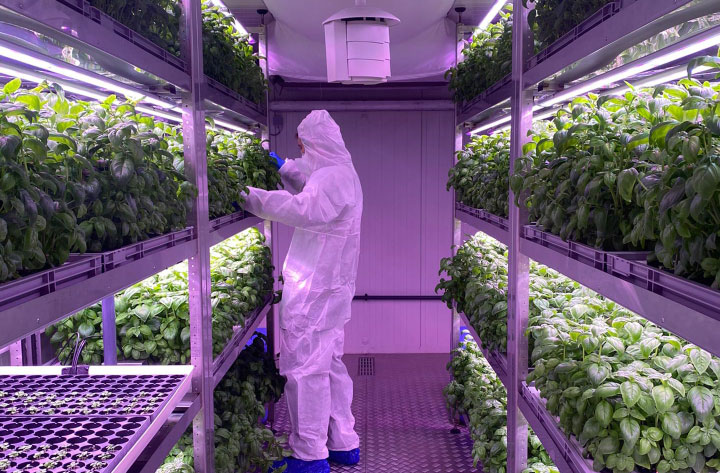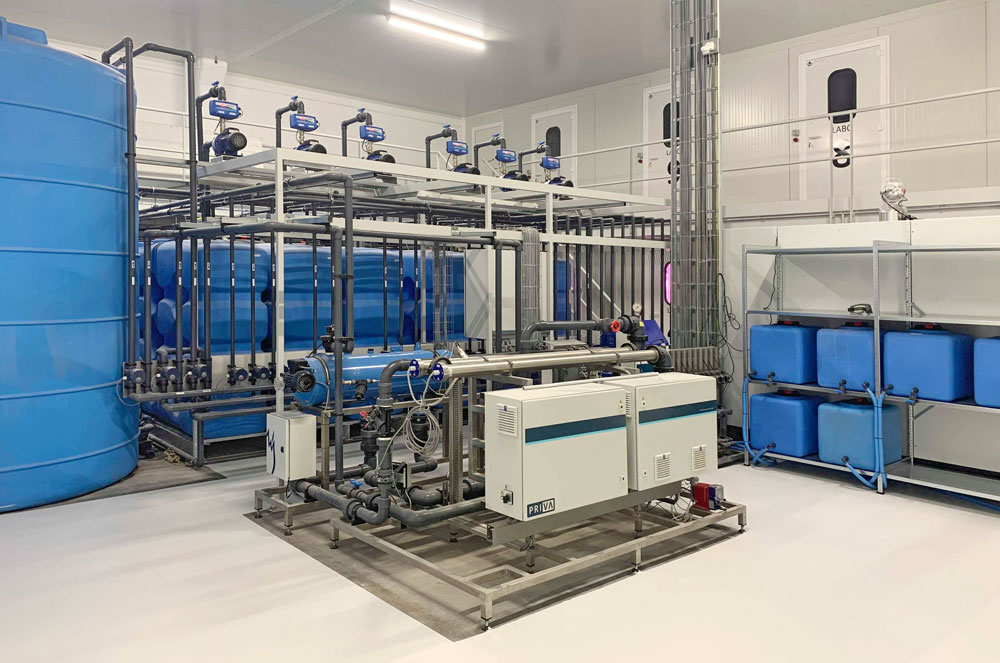 We Think Inside the Box
We don't believe in standard solutions. Why? Every single climate creates different issues. That is why we reconfigure all our systems to match your products' requirements and your business operations. We carefully select the components you need to achieve the most effective configuration for your situation. We have the highest precision when it comes to controlling all environmental variables: temperature, humidity, airflow, LED light, air flow, irrigation and nutrient formulation.
Our Research Center Equipment Features

PlantFactory
simulation lab

Variable LED light
spectrum lab

Nutrient formulation
research

Germination
and Propagation

AI & data
collection

Ebb & Flow

Gully
irrigation lab

High altitude
simulation lab
3D Virtual Tour
Come and take a look. We have opened 3 labs for you to view inside. Our visitors center on the mezzanine allows visitors to see our Research Center. We guarantee confidentiality on the experiments we run with our research partners.
Any Crop Under the Sun
The Urban Crop Research Center has supported crop research for a wide range of applications and industries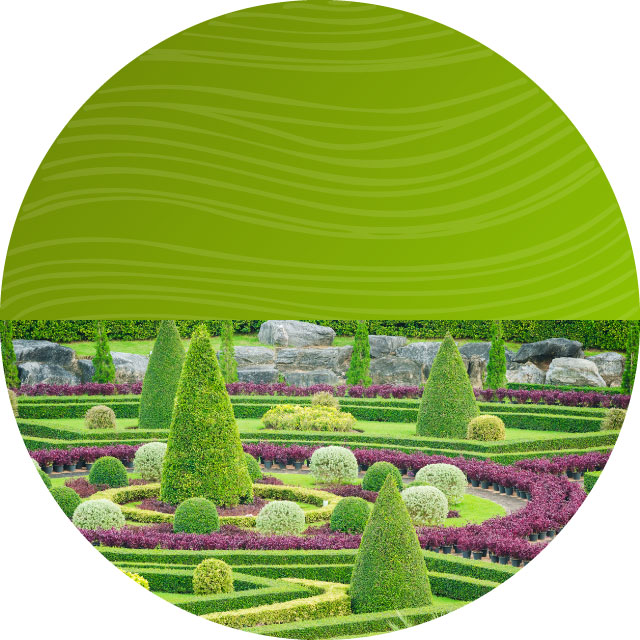 Ornamentals
For a client active in the green roof industry, our Indoor Plant Biologists have increased the growth speed of succulents by factor 3 compared to open field production.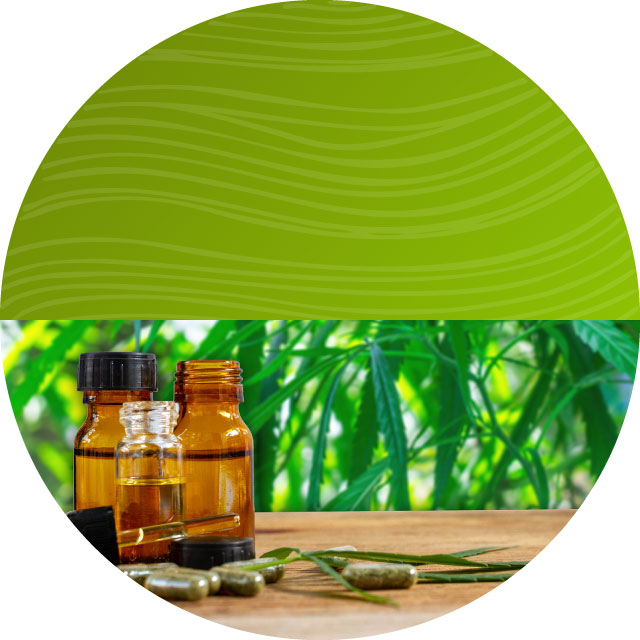 Pharma-
& phytoceutical
Plant-based medicine is an important trend. We've researched the promotion of active compounds in plants such as: Valerian, Artemisia, Lemon balm, St John's-wort and Coneflower.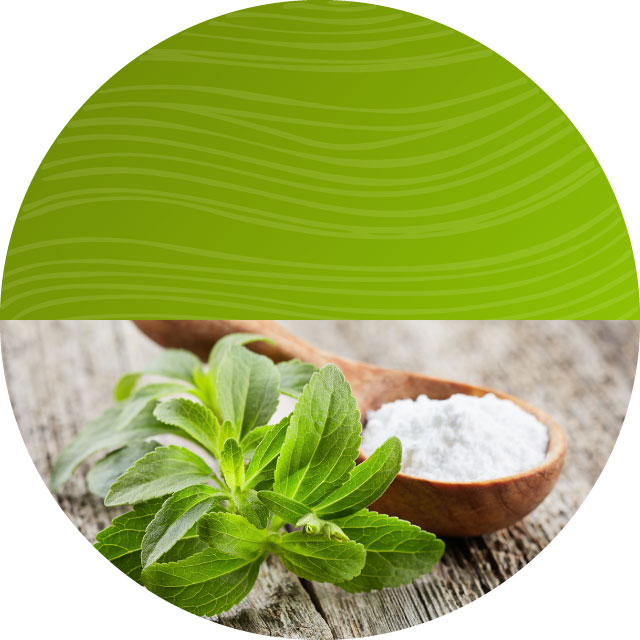 Food processing
Active compound optimization and yield increase for Stevia has been investigated. Our team also conducted environmental research for high-quality Saffron.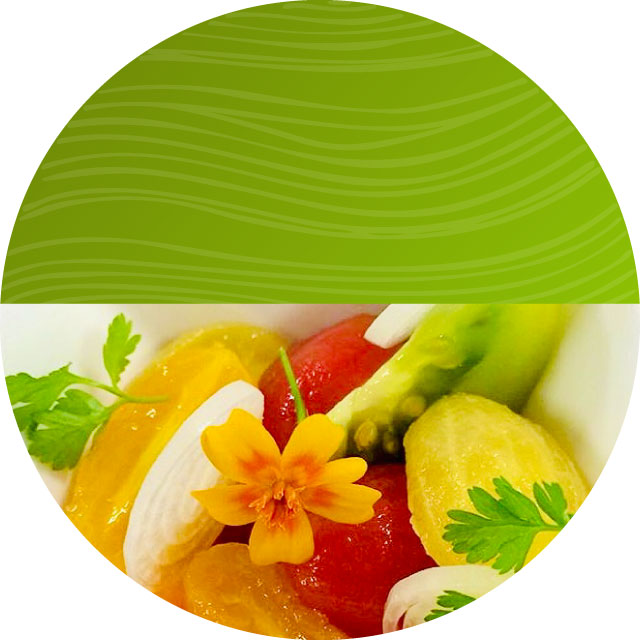 Edible flowers
Multiple crop varieties have been trialed for yield analysis: Marigold, Nasturtium, Borage, Violet, Viola, Zucchini flower, Dandelion.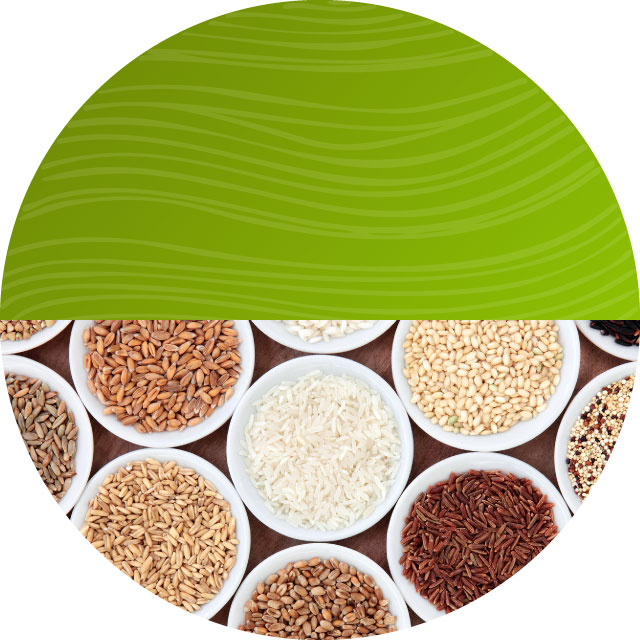 Staple food
For a corporate research department, we've conducted plant growth recipe development for high-speed growth for dwarf wheat varieties.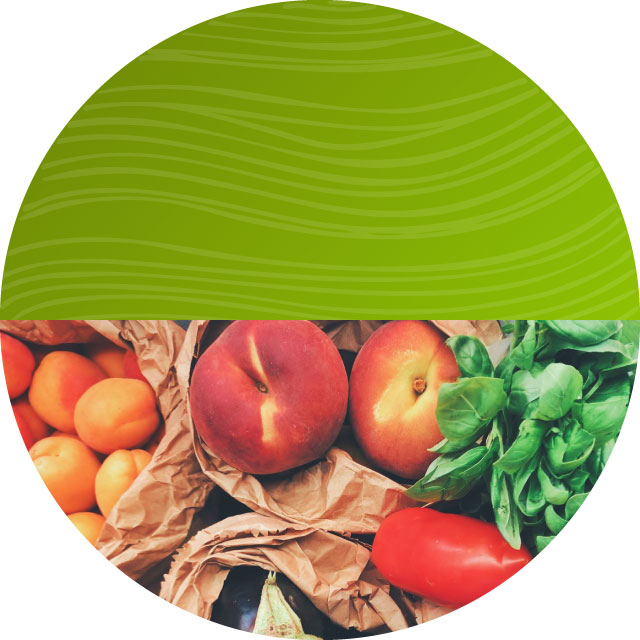 Fruits
Various fruiting crops such as mini-tomato, strawberries, mini-zucchini, peppers and eggplant have been assessed for their application in indoor farming.
Our Grow–How So Far: The Crop Guide
Indoor Biological Research and Consulting
Since 2014, our team of indoor plant scientists, with a combined 30+ years of experience, created the ideal controlled environment for plants to thrive. We now serve customers with 200+ plant growth recipes. We operate 10 controlled environment growth chambers for crop cultivar screening, nutrient formulations, plant cultivation techniques, LED light spectrum research, hydroponic irrigation, and cultivation development.
The seed genetics available today have been cross-bred for decades to optimize conditions in a traditional open field or greenhouse cultivation. The development has focused on disease resistance, drought resistance and yield. The maximum response to light was not a concern.
The reality of an indoor growing environment is that the requirements are the exact opposite: the plants get exactly what they need, protected from pests and weeds. So, our team has been looking for the plant genetics that maximizes biomass growth with a minimum LED light input.
In the early days, cultivar screening trials resulted in a success rate of only 15%. Sometimes certain seeds yielded less than half of others that were genetically almost identical. Only recently some large seed manufacturers have started to develop specific indoor seeds, which will take several years. So, for the foreseeable future, the best available technology is a crop recipe that has been proven in real-life trials.
Controlled Environment Agriculture - CEA
Which variables define a Plant Growth Recipe?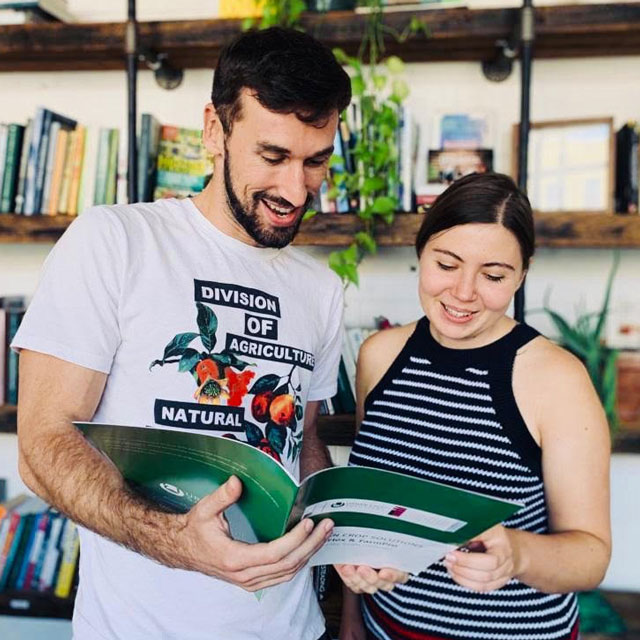 Customer Requirements
They can include physiological aspects such as leaf size, weight or coloration, or the nutritional content, the required shelf life, crispness, or many other elements.
Each plant growth recipe our team of plant scientists develops starts from a specification sheet on which a design of experiments is set up and results in a specific yield and plant characteristics.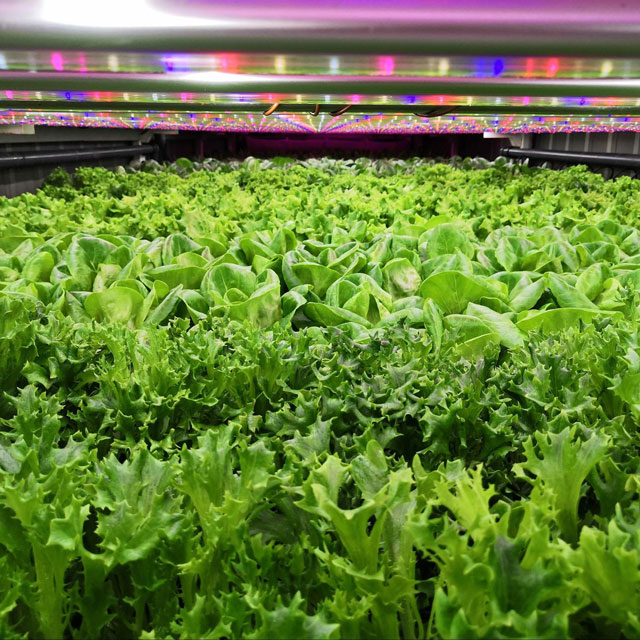 Seed Cultivar
Based on the customer requirements, we start a screening process to identify the best-suited seed cultivar or seed variety.
Various breeders from different geographical locations can be analyzed to identify which specific seed has the best suited genetics and traits for the desired application.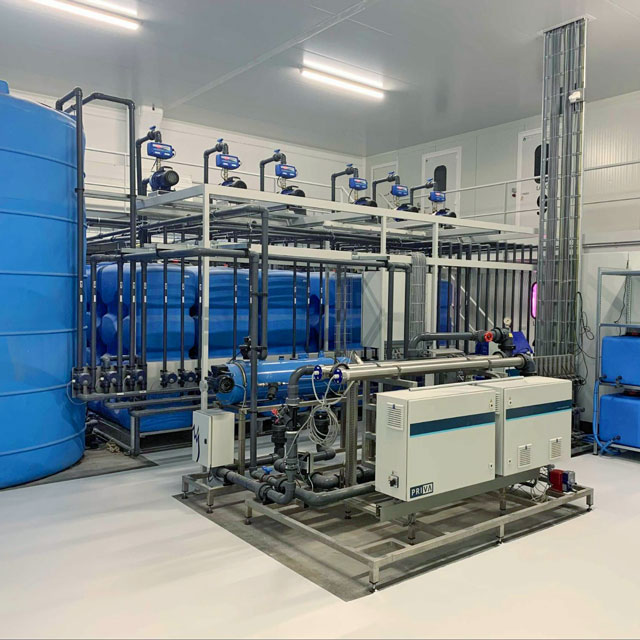 Irrigation
Our Research Center allows our plant scientists to validate the best-suited irrigation and nutrient formulation settings during each stage of growth.
Parameters that can be controlled are duration, frequency, temperature, dissolved oxygen, pH & EC value, nutrient recipe, and beneficial microorganisms.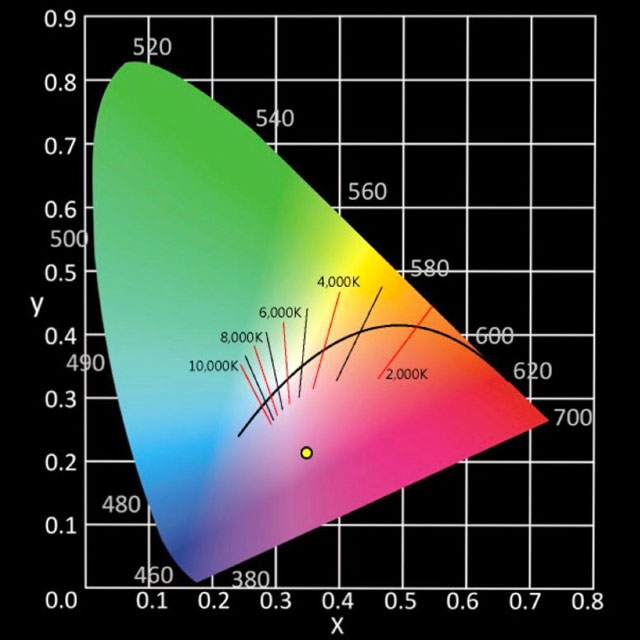 Lighting
Our proprietary LED solutions allow us to test plants under various light spectra (UV/Blue/White1/White2/Red/farRed), different intensities, DLI (daylight integral), variable light treatments, and circadian rhythms.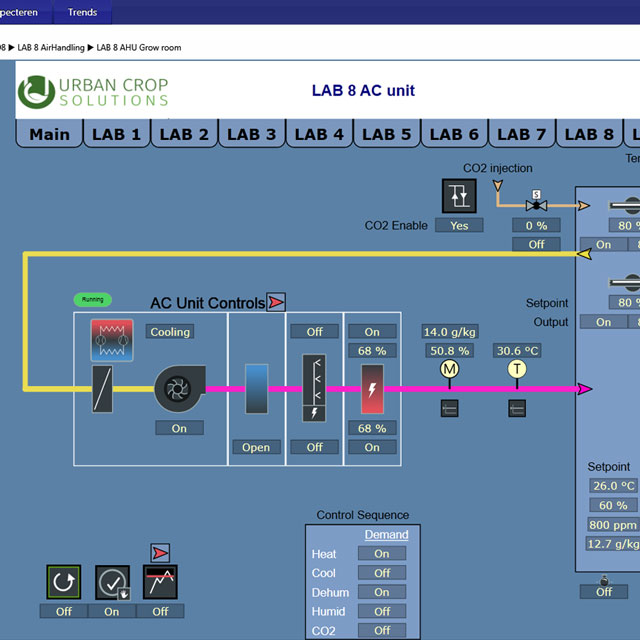 Climate
During each stage of plant growth and photoperiod, we control temperature, relative humidity, ventilation speed and CO2 levels. To optimize the plant environment, we take measurements of photosynthesis, VPD (vapor pressure deficit) and transpiration.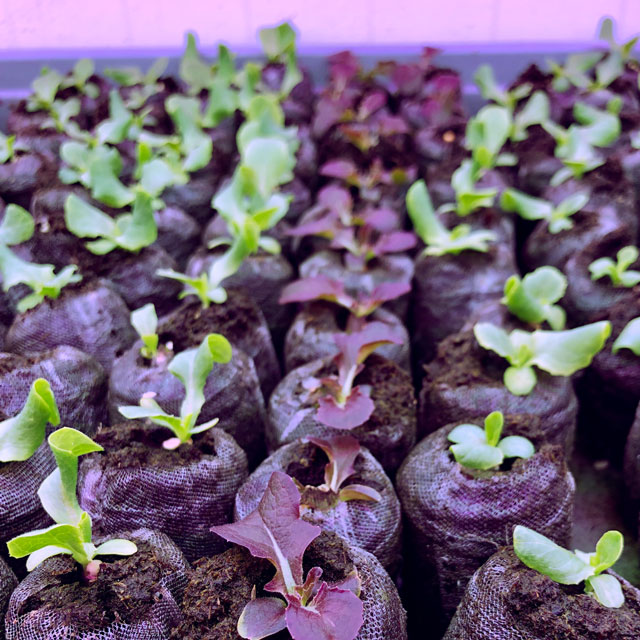 The "Soil"
Each plant has its own desires and various substrates are tested for each application. Ranging from peat to coco, textile to stone wool, synthetic to organic, and all in combination with the right formulation of macro- and micronutrients.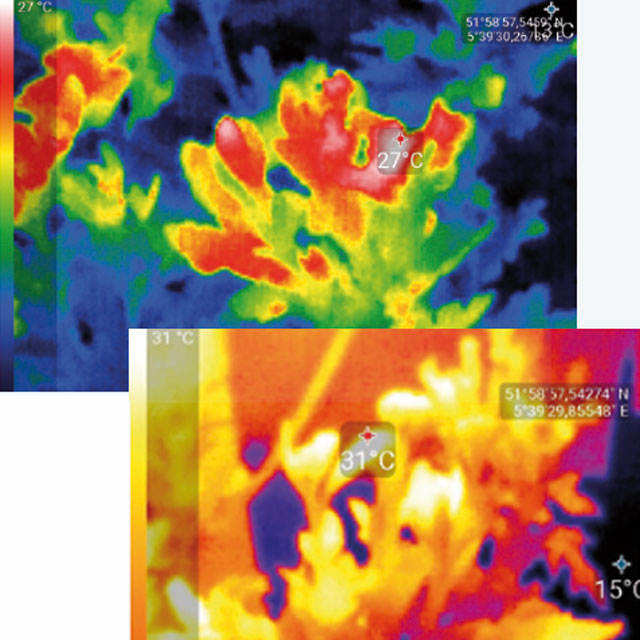 Data Intelligence
By using a network of IoT sensors, all aspects from the plant can be measured, such as real-time analysis of weight and size, infrared imaging, etc.
These various data points are analyzed and fed back into algorithms that adjust lighting, irrigation and climate according to the needs of the plant, and the customer.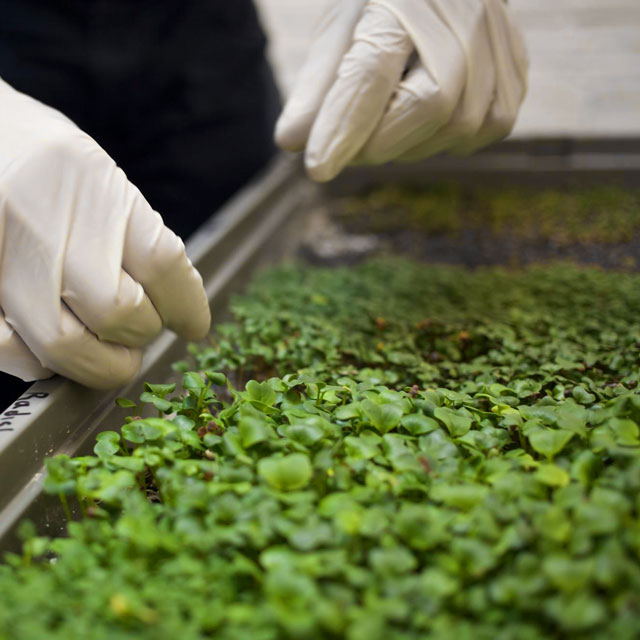 Plant Cultivation Strategy
The planting strategy is fixed for each plant growth recipe and entails various parameters such as substrate size, seed density, DFS (days from seeding), DFT (days from transplanting) and plant spacing.