Selling growing solutions so that humans on other planets will be supplied with fresh and healthy food is an ultimate dream for Urban Crop Solutions. The realization of this dream may be fast approaching thanks to a collaboration with Puratos, an international business group active in the bakery supply, pastry and chocolate raw materials industries. This 'intergalactic' project was announced this weekend. Urban Crop Solutions is responsible for the engineering and the supply of the vertical farming equipment and the plant science support towards the growing of crops in difficult circumstances.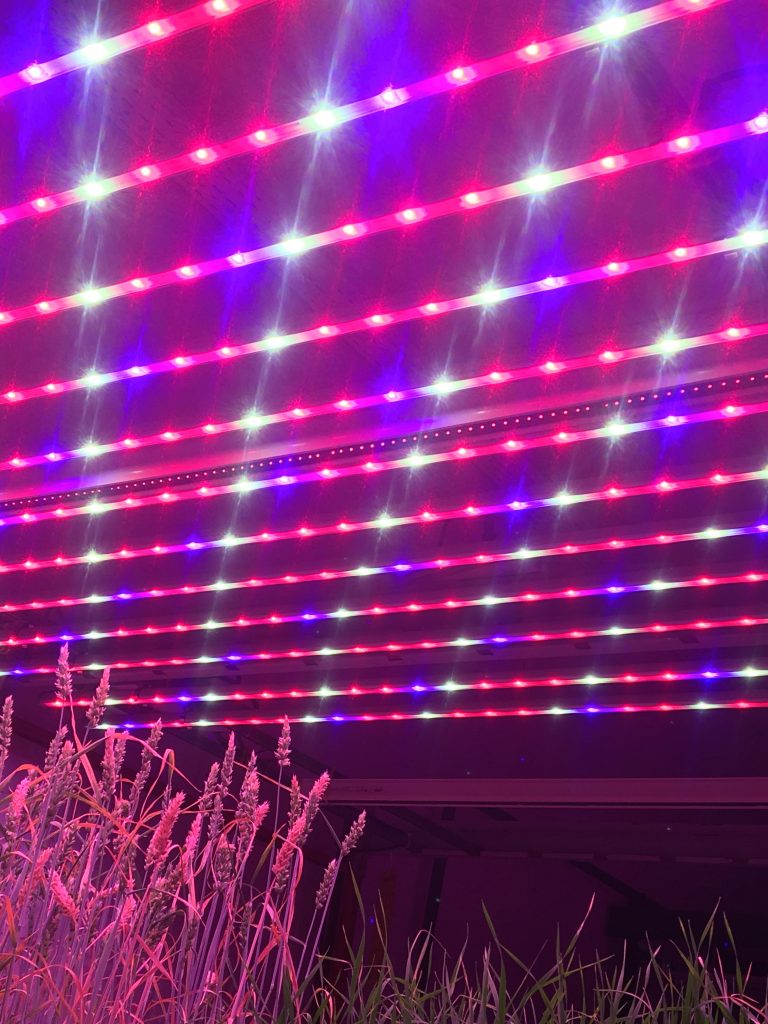 The core of the 'Mars simulation' installation built by Urban Crop Solutions and Puratos is a Farmflex plant grow container that serves as a biosphere: a closed environment where crops and humans live in harmony. The crops produce, in this airtight environment, the oxygen for the people who in turn produce the CO2 for feeding the crops. This installation located in Belgium is the second largest fully controlled biosphere in the world with its 225 cubic meters of magnitude. The Lunar Palace in China is the largest with 550 cubic meters.
Urban Crop Solutions' team of plant scientists managed to reduce the regular growth period for wheat (grains) of 120 days to a mere 60 days by optimizing all controllable elements supporting plant growth in a lab environment. All this was realized with only a fraction (5%) of the water requirement compared to normal open-air conditions. No herbicides nor pesticides must be used in this controlled environment growing solution. The result being a 'beyond organic' natural product. Test results open huge opportunities for sustainable agriculture on earth. The controlled environment vertical farming solutions of Urban Crop Solutions make it possible to give back economically challenged large agricultural areas to mother nature. The lack of fresh and healthy food will no longer be an issue in inhospitable or very dry regions, a topic that received a lot of attention in the last couple of months.
Urban Crop Solutions is celebrating its fifth anniversary this year. In February 2016 the Flemish Minister President Geert Bourgeois inaugurated the largest automated indoor vertical farming installation of Europe. The keynote address of this event, presented by Urban Crop Solutions' co-founder and Chairman, Frederic Bulcaen, brushed upon the topic of a dream come true when one day its vertical farming solutions would supply fresh food for citizens of planet Mars. Thanks to the cooperation with Puratos realizing this dream is approaching in a very fast way.
"Studies demonstrate that it is likely that by 2030 the first humans will land on Mars and will establish a permanent colony" says Maarten Vandecruys, co-founder and CEO of Urban Crop Solutions. "Our approach to partner with ambitious global industrial groups and research institutions for controlled indoor farming solutions is finally paying off. We feel to be at the cutting-edge with our technology, products and services in this fast-emerging industry of Urban Farming, whether it is in space, in cities, on the surface or beneath it." 
Urban Crop Solutions develops tailor-made indoor vertical farming solutions for its clients. These systems are turnkey, robotized and able to be integrated in existing production facilities or food processing units. Urban Crop Solutions has its own range of standard growing container products. Being a total solution provider, they can also supply seeds, substrates and nutrients for clients that have limited experience with (indoor) farming. Currently the company has developed plant growing recipes for more than 220 crop varieties that can be grown in closed environment vertical farms. Some of these recipes (ranging from leafy greens, vegetables, medicinal plants to flowers) are developed exclusively for its clients by the Urban Crop Solutions team of plant scientists. With headquarters in Waregem (Belgium – Europe) and operations in Miami (Florida, US) and Osaka (Kansai, Japan) they are globally active.