Urban Crop Solutions has been accepted in the EIT RisingFoodStars community. EIT Food is a Knowledge and Innovation Community established by the European Institute for Innovation & Technology (EIT), an independent EU body set up in 2008 and working in Europe to make the food system more sustainable, healthy and trusted by consumers. The mission of EIT Food is to support innovative impactful agrifood entrepreneurs, startups and scale ups to deliver new food innovations and businesses across Europe. The RisingFoodStars program selects only those companies to participate in their community that will drive the disruption of the food system and thereby help tackle the strategic objectives of the EU.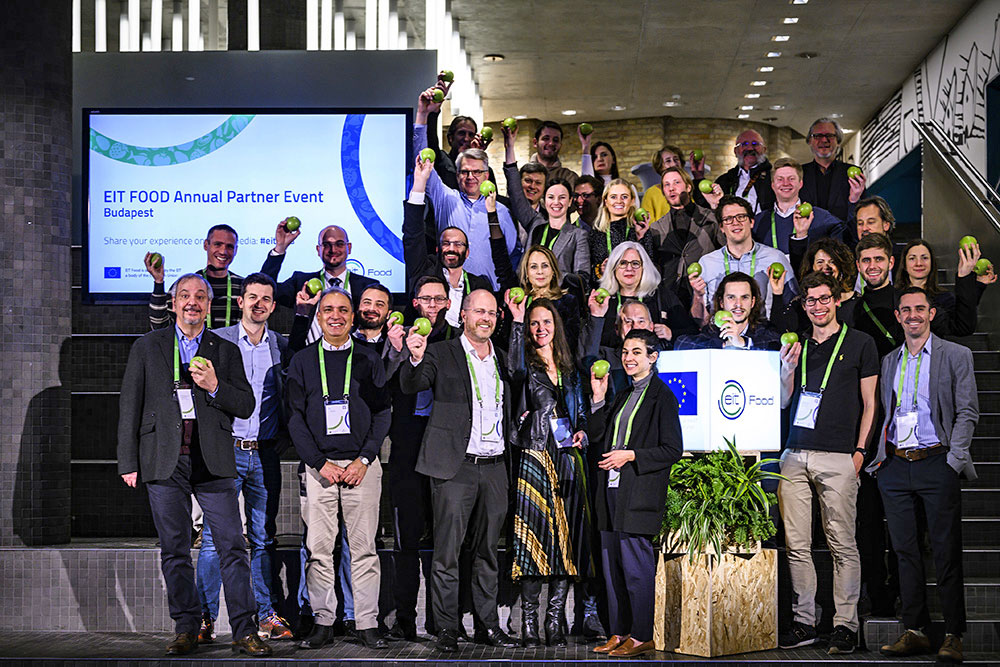 Together with Urban Crop Solutions, 13 other young Agrifood companies were accepted from 10 different countries in Europe. The unique business model as total solutions provider for indoor vertical farming, the built up know how on plant growth in closed environments, the availability of commercial working indoor farming growing solutions and the quality of the management team were all determining factors for the lengthy audit that resulted in the admission to the RisingFoodStars Association. The membership of the EIT Food RisingFoodStars will open many gates for Urban Crop Solutions in terms of increased visibility and access to, and collaboration with, an expert network of industrial and academic partners in EIT projects.
"Over the last 5 years we worked day and night with our team with the mission to secure all built up knowledge to develop commercial products and services for our customers" smiles a proud Maarten Vandecruys, co-founder and CTO of Urban Crop Solutions. "This acceptance is really the recognition of the great work of our team."
Annick Verween, manager at EIT RisingFoodStars: "With Urban Crop Solutions we add again a new impactful member to our community who we know will leave a positive mark on society."
"The vertical farming industry is getting recognized as an important global game changer in the future like the 3D printing industry was seen as such 10 years ago." speaks Tom Debusschere, CEO of Urban Crop Solutions. "This acceptance strengthens our vision that focusing on economical crop yield is the only way forward for our fast emerging and promising industry to become mature. Turning our in-depth know how into value for our customers is the promise that we will keep making in future. "
Urban Crop Solutions develops tailor-made indoor vertical farming solutions for its clients. These systems are turnkey, robotized and able to be integrated in existing production facilities or food processing units. Urban Crop Solutions also has its own range of standard growth container products. Being a total solution provider, Urban Crop Solutions can also supply seeds, substrates and nutrients for clients that have limited or no knowledge or experience with (indoor) farming. Currently the company has developed plant growing recipes for more than 220 varieties of crops that can be grown in closed environment vertical farms. Some of these recipes (ranging from leafy greens, vegetables, medicinal plants to flowers) are developed exclusively for its clients by the Urban Crop Solution team of plant scientists.
Urban Crop Solutions has its headquarter in Waregem (Belgium – Europe) but has also operations in Miami (Florida, US) and Osaka (Japan).