Will the first people to bake and eat bread on Mars do it due to a Belgian breakthrough? This is the challenge facing the SpaceBakery project, a unique consortium composed of seven Belgian organisations using technology provided by Urban Crop Solutions. However, before they use their research to help feed the first people on the red planet later this century, the project aims to have a clear impact on Earth today. The project will focus on how we can produce food more sustainably and will help provide a nutritional staple food for many regions across the globe. The consortium has just been awarded a subsidy of 4.5 million euros by the Flemish Community (VLAIO, Flanders Innovation & Entrepreneurship), contributing to a total of over 6.3 million euros in funding.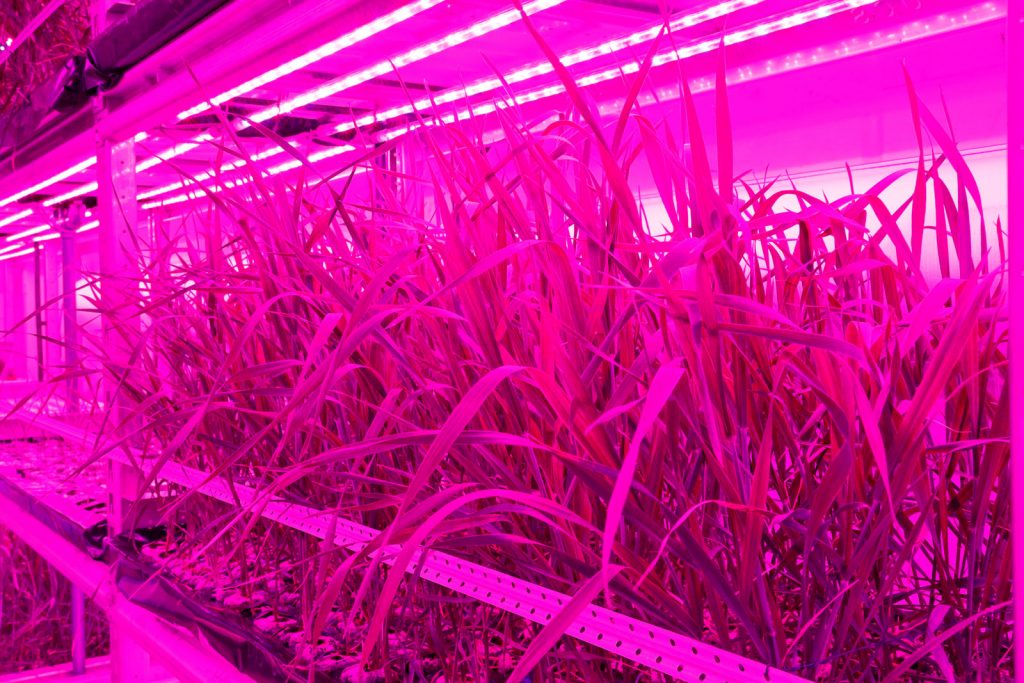 Together with Puratos group, Urban Crop Solutions started a journey of R&D for plant growth on the planet Mars in 2018. Now, almost 2 years later, both companies gathered the top of the Belgian scientific community to put their ideas in to practice and create added value for the planet earth as well.
Four large inter-connected containers will soon be installed at Puratos' headquarters near Brussels, Belgium. From the outside they may seem ordinary, but on 1 January 2020 researchers will start work in the enclosed ecological plant cultivation system and bakery that could have a huge impact on our food production on Earth, as well as on Mars once humans launch their space exploration efforts.
"This project allows us to take our technology again one step further. By implementing AI, plant production will be maximized while further minimizing use of electricity and water. This is essential for plant production on Mars, but just as important here on planet Earth." explains Maarten Vandecruys, co-founder and CTO of Urban Crop Solutions.
The environment on Mars is very different from ours on Earth. The lack of atmosphere, cold temperatures, high radiation and dust storms don't provide the right conditions to grow crops. It is for this reason that the research will take place in the containers, a completely sealed and self-sustainable environment, for which the climate can be adapted to make it suitable for both crop growth and for human life.
To obtain this knowledge, 5 separate research rooms will be dedicated for the coming 2.5 years in which over 50 different variables related to plant growth will constantly be monitored, which will result in individual plant growth models and algorithms.
Dr. Oscar Navarrete, Chief Plant Scientist at Urban Crop Solutions: "During this research, the challenge lies in the number of biological variables and parameters that will be tested to measure plant responses and their quality. This will deliver insights which helps us to unlock the full potential of plants in a controlled environment."
In parallel to the research on crops, the consortium will also study many other aspects involved in the entire food production cycle, such as the use and recycling of resources, the monitoring of microbial climate, influence of radiation, and pollination through automated drones.
Urban Crop Solutions is a Belgium based pioneer in the fast-emerging technology of 'Indoor Vertical Farming'. Throughout 5 years of research more than 220 plant growth recipes were developed. All drivers for healthy plant growth, such as optimal LED spectrum and intensity, nutrient mix, irrigation strategy, climate settings are tested and validated daily in its Indoor Farming Research Lab in Beveren-Leie (Belgium). To date, Urban Crop Solutions has manufactured 24 Container Farms and 1 Plant Factory for clients throughout Europe and North America. Urban Crop Solutions' commercial farms are being operated for vegetables, herbs, micro-greens for food retail, food service and industrial use. Research institutions operate grow infrastructure of Urban Crop Solutions for scientific research on banana seedlings, flowers and hemp.