Urban Crop Solutions has supplied their research and technology to Tiamat Sciences Corp, a fast-growing biotech company, manufacturing animal-free protein by combining biotechnology, vertical farming, and computational design. The young biotech is growing the next generation of biomolecules by using the power of plants to replace traditional bioreactors to serve multiple emerging industries. Namely that of cellular agriculture and cultivated meat, as well as regenerative medicine and novel vaccines.
The female-owned biotech has wasted little time in proving its salt. After the success of their research trials, carried out at the Urban Crop Solutions (UCS) research centre in Belgium, the company swiftly relocated to North Carolina's Biotech Triangle and into the US-market. They continue their research and development with technology and modules supplied by UCS. By replacing bioreactors with plants and using fermentation technologies, Tiamat is able to supply key protein at a fraction of current market value. This is a huge breakthrough, especially for the production of cellular meat in a climate of growing environmental and social awareness.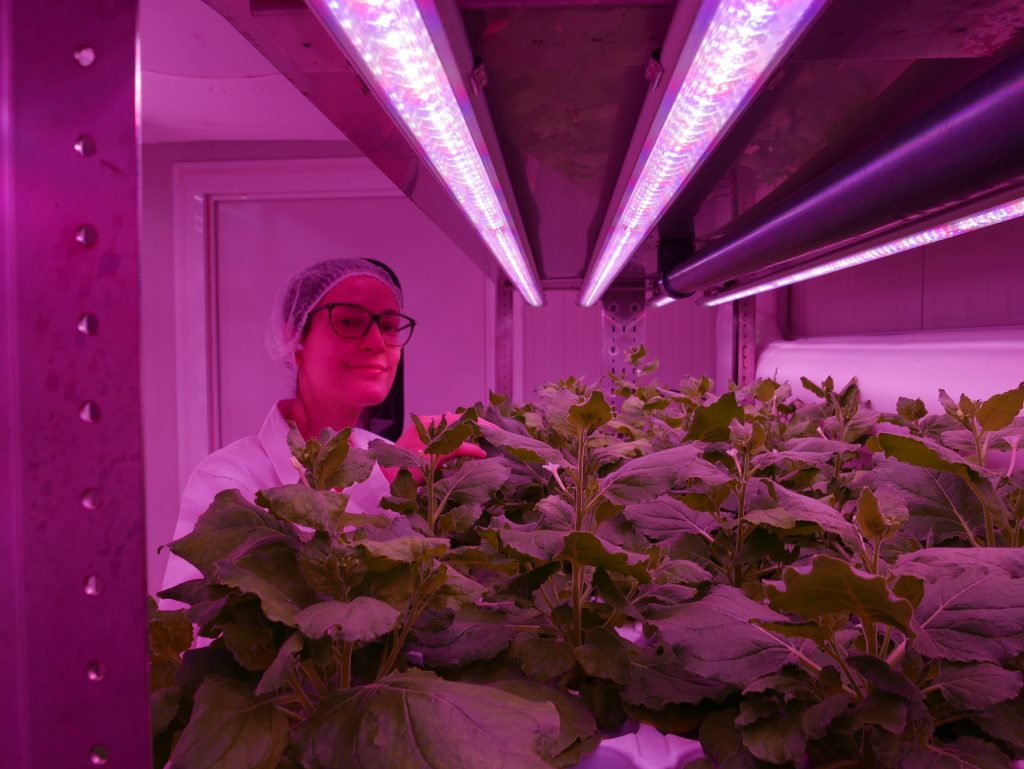 Photo: France-Emmanuelle Adil, Founder & CEO, Tiamat
"Our goal has always been to offer ecological and ethical raw materials to biotechnology companies, public research labs and pharmaceutical actors. However, now we are seeing that the market is truly ripe for our product. We have gotten off to a great start with it – with the success of our research trials, and our expansion into the US. The collaboration with Urban Crop Solutions has been instrumental to our success." – said France Emmanuelle-Adil, Founder and CEO of Tiamat.
The alternative meat market, with current cultivation techniques alone, has experienced tremendous growth in the last years. According to the Good Food Institute, the plant-based meat market in the United States increased by more than $430 million in sales from 2019 to 2020, with dollar sales of plant-based meat growing 45% in the past year and 72% over the past two years. The research further finds that plant-based meat sales now account for 2.7% of all dollar sales for retail packaged meat and approximately 1.4% of all dollar sales for total retail meat. Signalling that science-backed cell-meat alternatives are here to stay. Cost-reductions in production, enabled by indoor farming and such innovations in agricultural technology, can only accelerate this trend.
The coronavirus pandemic has undeniably changed our ways of working, lifestyles, and habits in all realms. But Urban Crop Solutions has seen another trend – more interest from the pharmaceutical industry in both their technology, and their research offering. With several companies interested in working with them in the same way that Tiamat did – by initially carrying out their trials in the UCS Research Centre, and later upgrading to their technology once all parameters for their needs have been successfully identified. Urban Crop Solutions expects to announce similar collaboration later this year.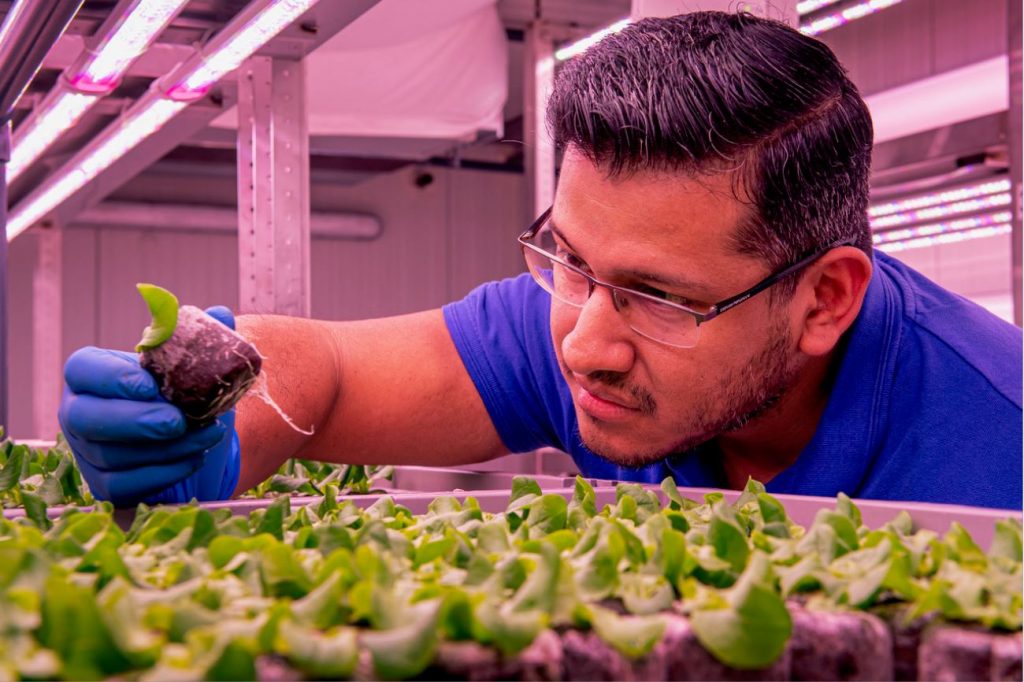 Photo: Dr Oscar Navarrete, Chief Plant Scientist, UCS 
"We always understood and believed in the potential of indoor farming, and all of the applications in which it could be revolutionary. However, working together with such visionary companies as Tiamat, we no longer have to speak about its potential in such uses – they are putting into practice what we have believed possible for years" explains Dr Oscar Navarrete, Chief Plant Scientist at UCS. "We are now seeing more interest from these industries and witnessing the incorporation of our solutions into commercial processes, by way of R&D and new product development" he adds.