Urban Crop Solutions has signed a new agreement with local Agronomist Advisory Company, Châtaigner Agricole Inc., to support local projects in the Central and Eastern Canadian Provinces. Based in Quebec, the local advisory is set to represent Urban Crop Solutions with their local prospects, and support customers with their biological, technical, and locally tailored business planning needs in both local languages.
Due to international growth, and increasing demand from the North American market, Urban Crop Solutions has appointed Quebecois Agronomist Advisory, Châtaigner Agricole Inc. as their local representation. The consultancy, led by experienced agronomist, Edward Castaneda, is specialised in vertical farming, controlled environment agriculture, and crop research and development. With over twenty years of experience in the field, Edward Castaneda moreover has qualifications in soil science and agronomy, as well as in medicinal cannabis cultivation and pharmacology.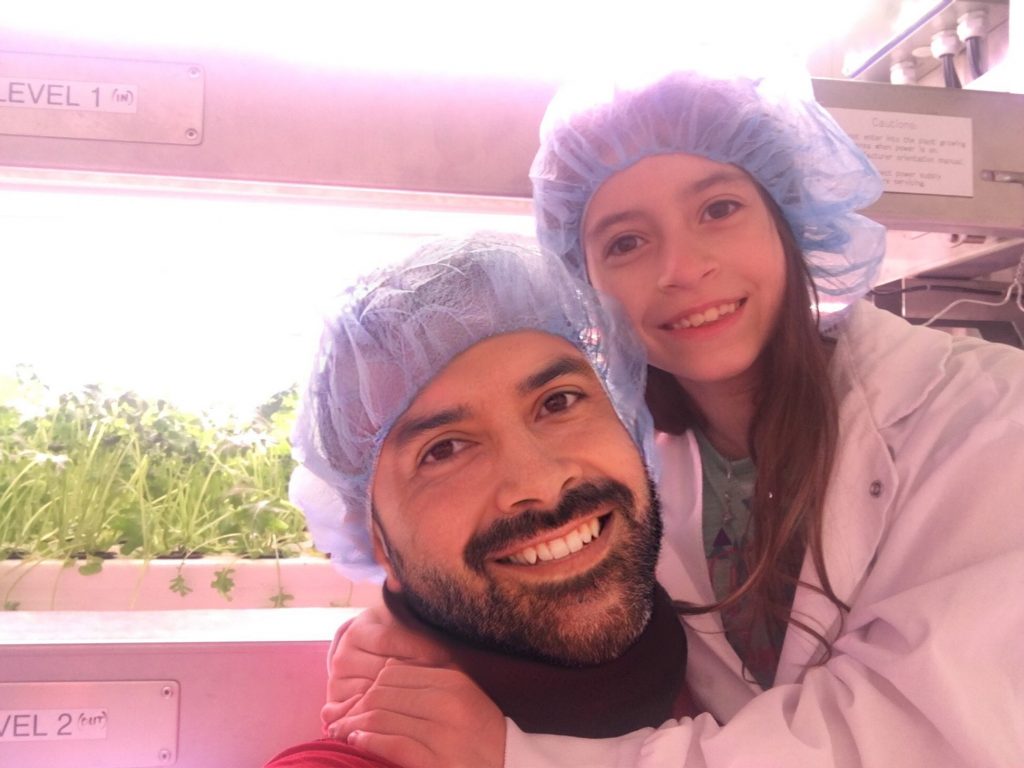 Photo: Edward Castaneda, with daughter, raising the next generation of vertical farmers
"I have full faith in the solutions and technology that Urban Crop Solutions has to offer. Their systems are excellent, with engineering that is creative and well-thought out. They are by far of the best indoor farming solutions providers in the world. I am therefore delighted to be their company representative in the central and eastern Canadian provinces" – said Edward Castaneda, Agronomist Advisor at Châtaigner Agricole Inc.
With the continued evolution of the indoor farming industry, Urban Crop Solutions has seen a steady increase in interest from prospects wishing to venture into the market, or scale-up their existing businesses. Given Edward Castaneda's experience and education with both indoor farming technologies, and medicinal cannabis growth, he is perfectly placed to support businesses in this domain. Châtaigner Agricole Inc. is available to consult in the Central and Eastern provinces.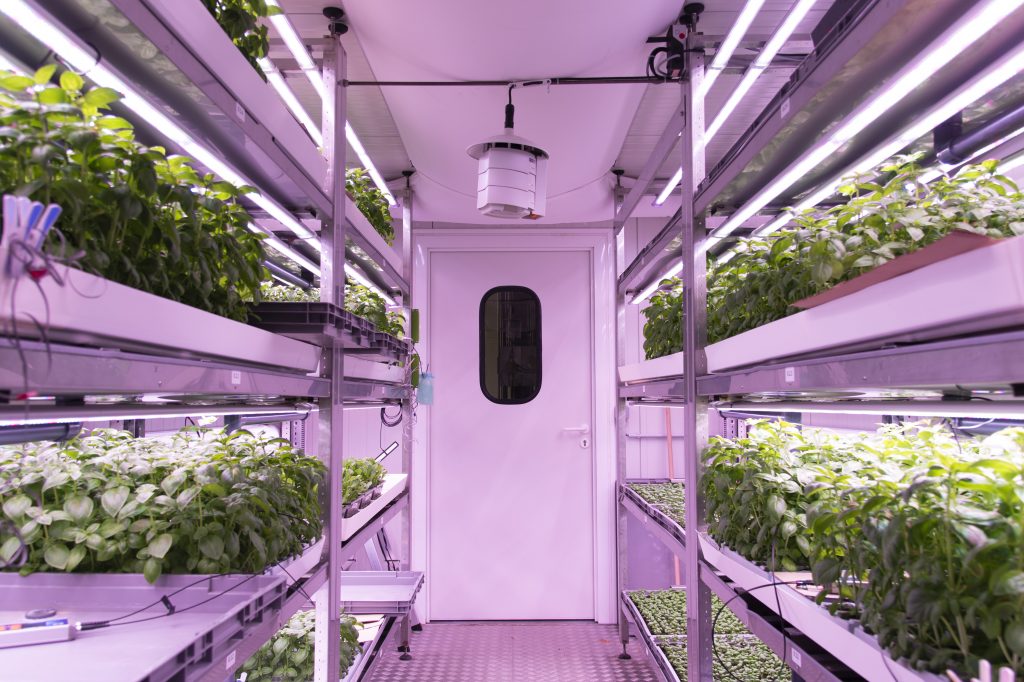 Photo: Indoor farming basil at Urban Crop Solutions
"Our business model has always been to provide a complete end-to-end solution offering, and that includes not only indoor biology and on-going technical support – but also business planning that is tailored to local markets. That's why we have a knowledgeable network of agents and partners in key global locations. We're excited to expand our network with the appointment of Châtaigner Agricole Inc. as our local partners. We're very confident in our selection, and in the value that their expertise will bring to our projects in Canada" – said Jean-Pierre Coene, CEO of Urban Crop Solutions.