Urban Crop Solutions (UCS) launched its research centre in 2020. The fully equipped state-of-the-art research centre, housed at its HQ in Belgium, boasts multiple controlled environment growth chambers for crop cultivar screening, nutrient formulations, plant cultivation techniques, LED light spectrum research, hydroponic irrigation, and cultivation development. The research centre is operated by a team of experienced plant scientists and the company's Chief Science Officer. The trials carried out at the centre – both in-house and contract – have already been used across numerous sectors, and the company's clients range from the food & nutrition to biotech & life sciences sectors.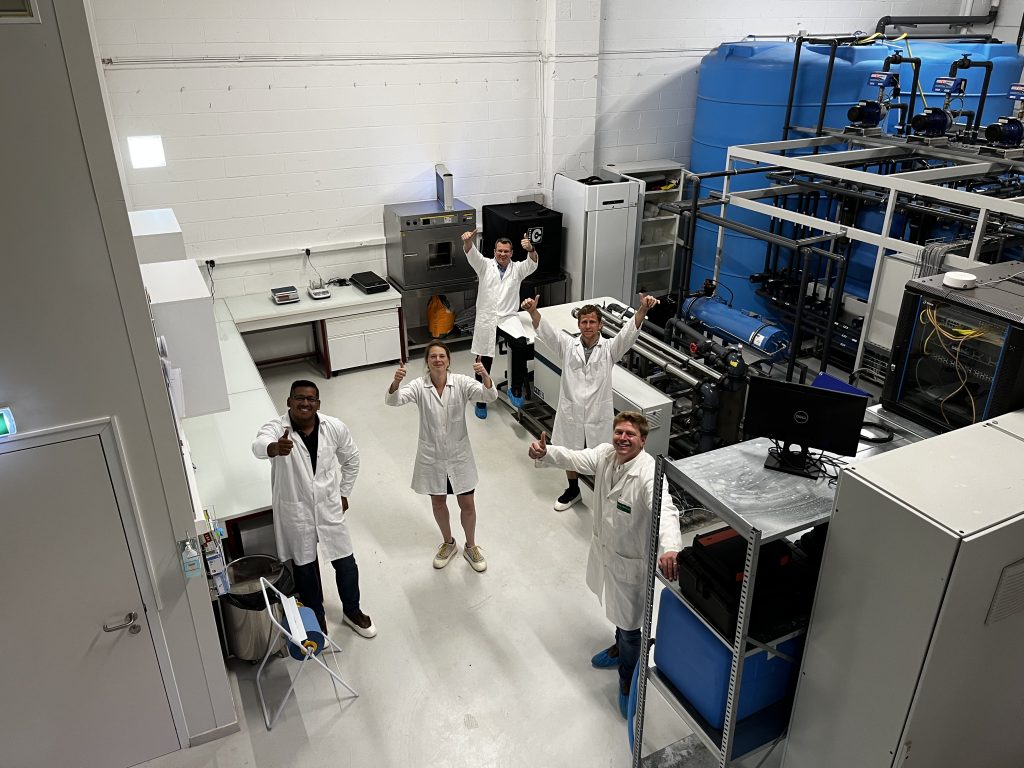 Having completed over a thousand trials in only three years, the team have formulated over 230 commercially feasible plant growth algorithms accessible by their clients and used within their growth solutions. Aside from the screening of crops for consumption – such as edible flowers, fruit crops, herbs, leafy greens, and microgreens, the team have, over the years been engaged in innovative and sustainable solutions for alternative industries – such as the production of plants for the textile industry, where the team achieved a reduction in growing time and plant quality improvements compared to traditional growing methods. Next to this stands research on the use of plants as bioreactors for biotech and pharmaceutical purposes, where the team successfully commercialised the use of certain plants as replacements for mammalian-based bioreactors, leading to the launch of their PharmSpee platform – for which Fast Company listed them as the fourth most innovative company in EMEA in 2022. This method has been adopted by their clients in biotechnology and the life sciences to produce animal-free protein.
Within the agriculture industry, Urban Crop Solutions has always maintained that indoor farming is a third method to complement rather than replace existing methods of agriculture, such as traditional and greenhouse farming. For this reason, they have been working alongside greenhouse growers and traditional farmers and researching how to incorporate indoor farming into their operations to enhance existing methods. This has included trials on speeding up the growing time for seedlings and cuttings for greenhouse growers, as well as faster and stronger root production in vines for a large wine cooperative. They furthermore launched last year, with renowned pharmacologist Dr Rudi Pauwels, a research centre in the south of Spain for research on alleviating the impact of climate change on crops in Southern Europe while working on optimising nutrient content. Dr Pauwels will moreover advise the company on their plant molecular farming activities.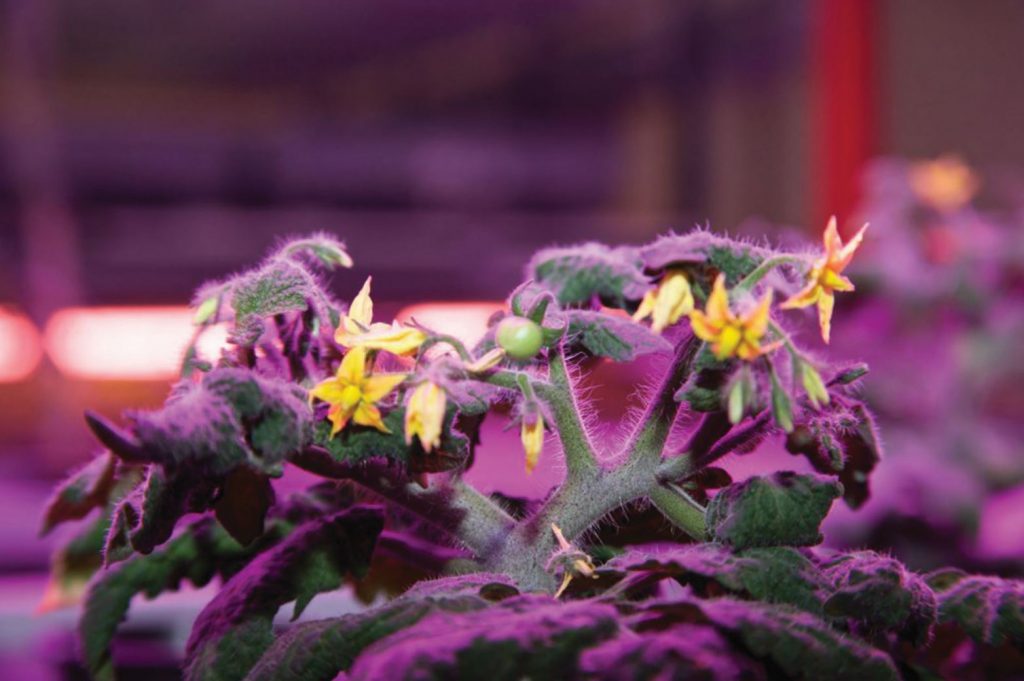 As a member of multiple research consortiums, the UCS research centre and plant science team have been heavily focused on exploring and maximising the full potential and reach of indoor farming – with research objectives ranging from the use of alternative substrates (such as biodegradable and compostable textiles, and biological charcoal), to the integration of an anaerobic digestor with an indoor farm to convert food waste into all the inputs required to run an indoor farm (such as electricity, heat, carbon dioxide, and nutrient-rich digestate). And their research extends into other biospheres – through the SpaceBakery project, the team have produced enough data for machine learning of crop growth optimisation with less resource input and variable climate biosphere design, allowing human habitation and plant production in a symbiotic system (applications are both in space and underground).
With an ever-evolving qualified team, the company is also engaged in the training of future generations – with internships offered to local and Erasmus students and a recent indoor farming training programme launched with local school PTI Kortrijk – to which the company donated an indoor farm. And with multiple trials ongoing and in the pipeline, and continuous engagement and investment from local and European projects, the Urban Crop Solutions team and research centre have cemented their position as a key research partner in their field. The team are always open to and excited to discuss briefings and research possibilities, and projects with existing and new partners. See the UCS contract research customer journey here, and start your trial today.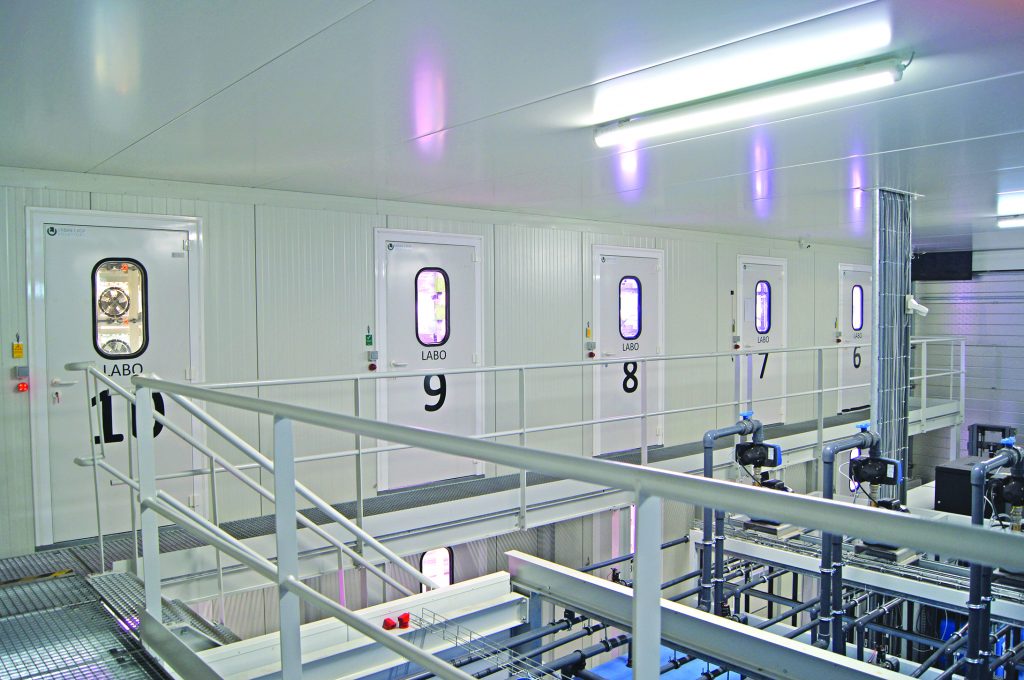 "We have always maintained that the commercialisation and true impact of indoor farming can only be realised with a focus on research and moving beyond the handful of initial feasible crop types. We always understood that indoor farming could open the doors to many industries and applications that had not yet been explored. We are therefore extremely proud of our team for how quickly they have developed and extended our research offering with new possibilities to numerous sectors." – said Maarten Vandecruys, Founder & CTO