Nosh will operate the first fully automated "crop-to-operator" container farm in Singapore as of May
---
Urban Crop Solutions and BAF signed a representation agreement for the East and South-East Asian markets. The collaboration fits with Urban Crop Solutions' vision for global expansion and allows for local customer service in one of the fastest-growing countries in the Asia-Pacific region. BAF is an Agrotech company based in Singapore which has extensive experience and network in the Agri and aqua industry in Asia and beyond. The company has also built a strong network and business track record in the region and will provide as a perfect match to operate as an agent for Urban Crop Solutions in what is called the strategic gateway for Europe to the Southern parts of Asia.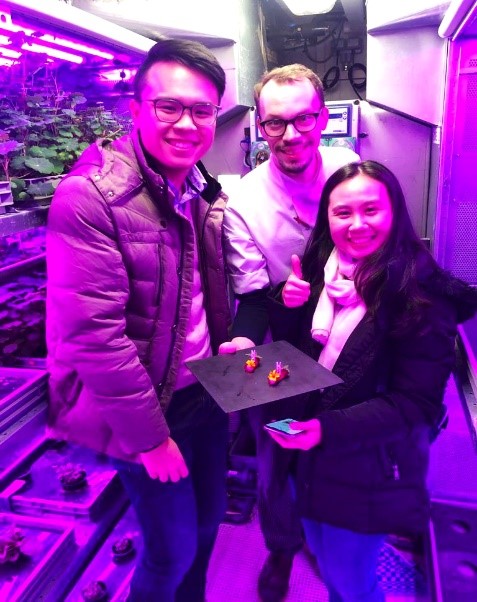 Kenneth Tay, Chief Executive Officer at BAF, explains: "Based on my many years of experience in the agrotech industry, I can see a great synergy between my business and the state-of-the-art solutions that Urban Crop Solutions provides. I believe that this technology will also play a critical role towards food security goals in the region."
For a start, BAF has already procured its first customer, NOSH Produce, a high tech start-up in the indoor vertical farming industry who has put in a purchase order for an Urban Crop Solutions 'FarmPro' for their very first plant production site in Singapore. This will be Singapore's first fully automated container farm that sets to grow local herbs for the high-end retail market and restaurants. The container farm will not only have a commercial purpose but will also serve as a demonstration facility for interested buyers.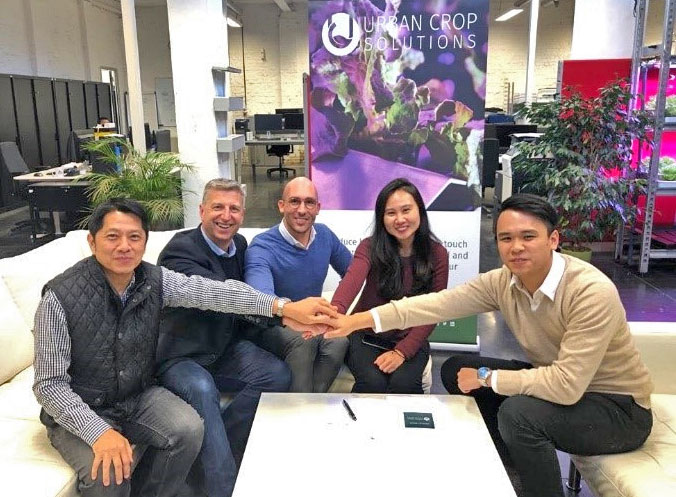 According to Brecht Stubbe, global sales director at Urban Crop Solutions: "With this opportunity to work with BAF and NOSH, we can demonstrate the economically viable model of our vertical farming solutions in the Asia-Pacific region."
The collaboration between Urban Crop Solutions, BAF & NOSH Produce came to fruition in the beginning of January 2020. The 'FarmPro' is set to be operational in May 2020.