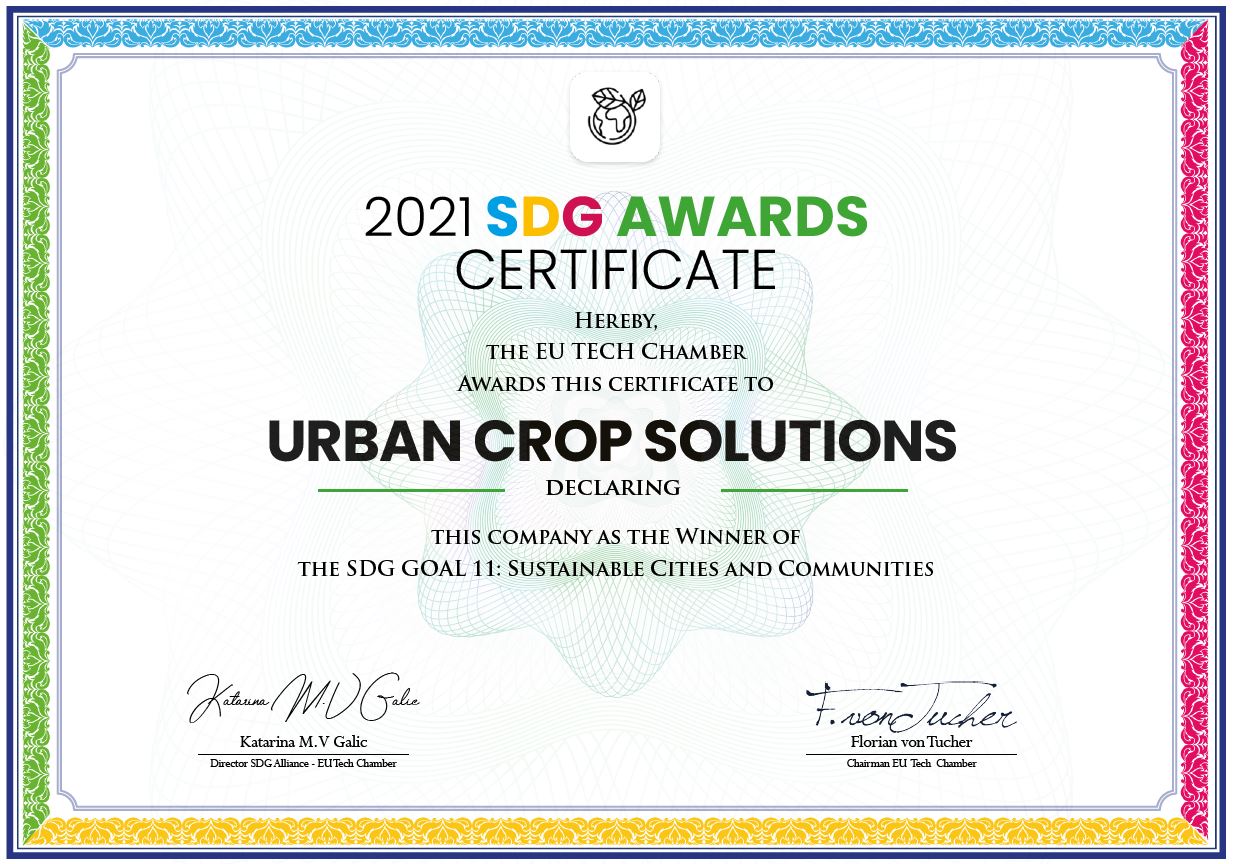 December 2021
Urban Crop Solutions wins SDG Award from EU Tech Chamber for contribution to making cities and communities more sustainable.  They were endorsed for their holistic approach in their mission to bring food production closer to the point of consumption, through indoor vertical farming; as well their research into innovative waste reduction and recycling methods to make agriculture more circular. The award was announced at the SDG Awards 2021 Summit, organised by the EU Tech Chamber, and sponsored by the European Senate of Economy and Technology Read full press release here.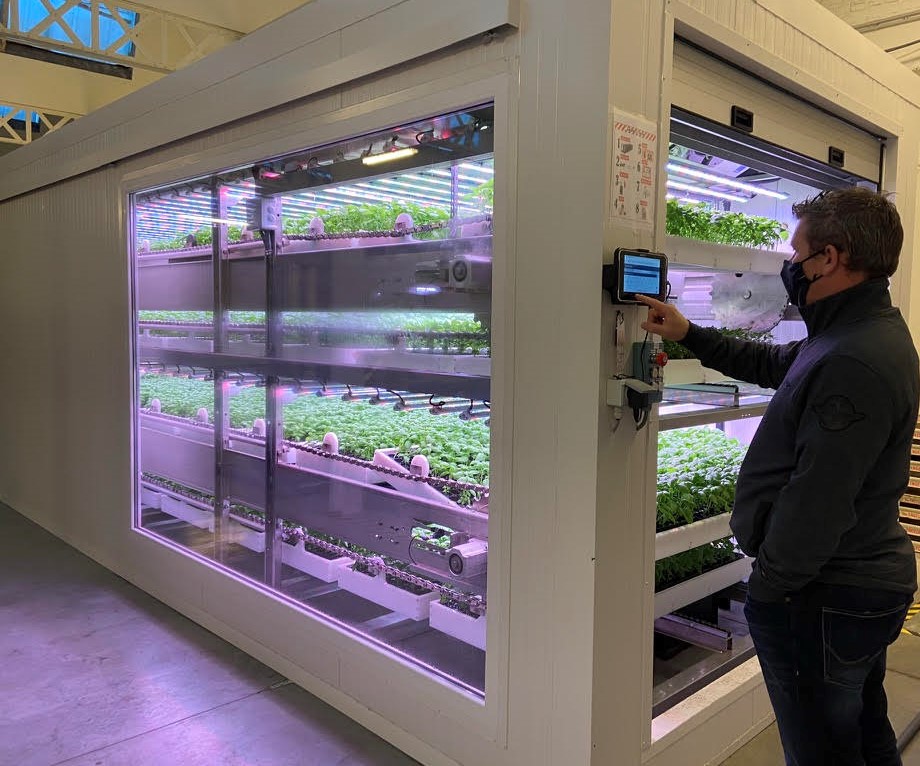 August 2021
Urban Crop Solutions won the 'Best-in-Class' award for their production systems by the Center of Excellence for Indoor Agriculture. They were selected as the winners for the category of 'systems starting between $250k-$500k'. Each finalist went through a rigorous review process and was evaluated according to several criteria. Emphasis was given to sustainable farms and equipment manufacturers that efficiently use resources such as land, energy, labour and water to produce the highest yields at an affordable price in indoor farm settings. Read full press release here.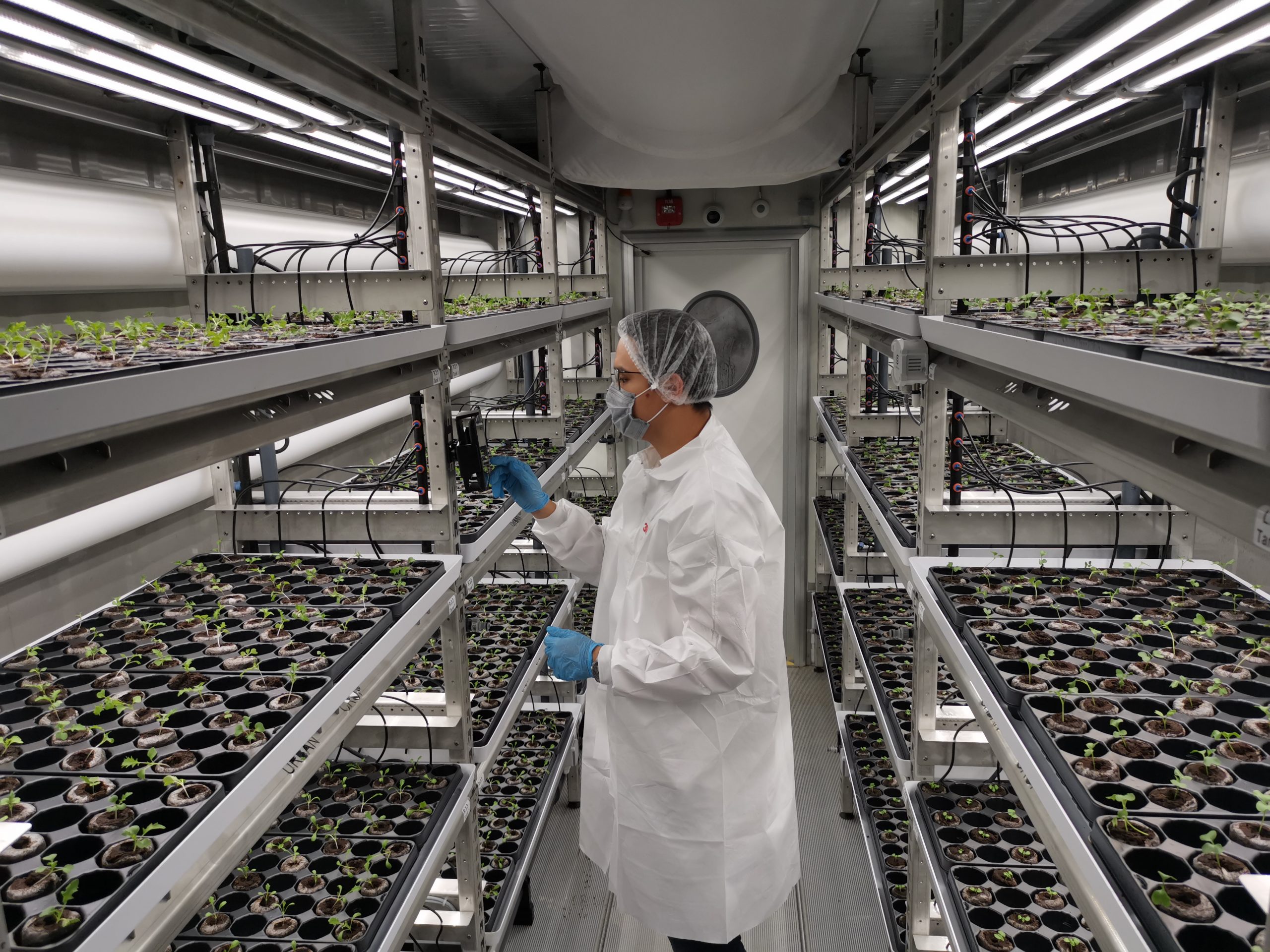 August 2021
Singapore University Starts Operation in New Research Centre With Indoor Farms Built By Urban Crop Solutions.
Urban Crop Solutions has built the indoor climate precision growth chambers within the Vertical Farming Research Centre at a Singapore University, as part of Singapore's large-scale investment in controlled indoor farming. The University has embarked on an extensive research programme to facilitate this aim.
Read full press release here.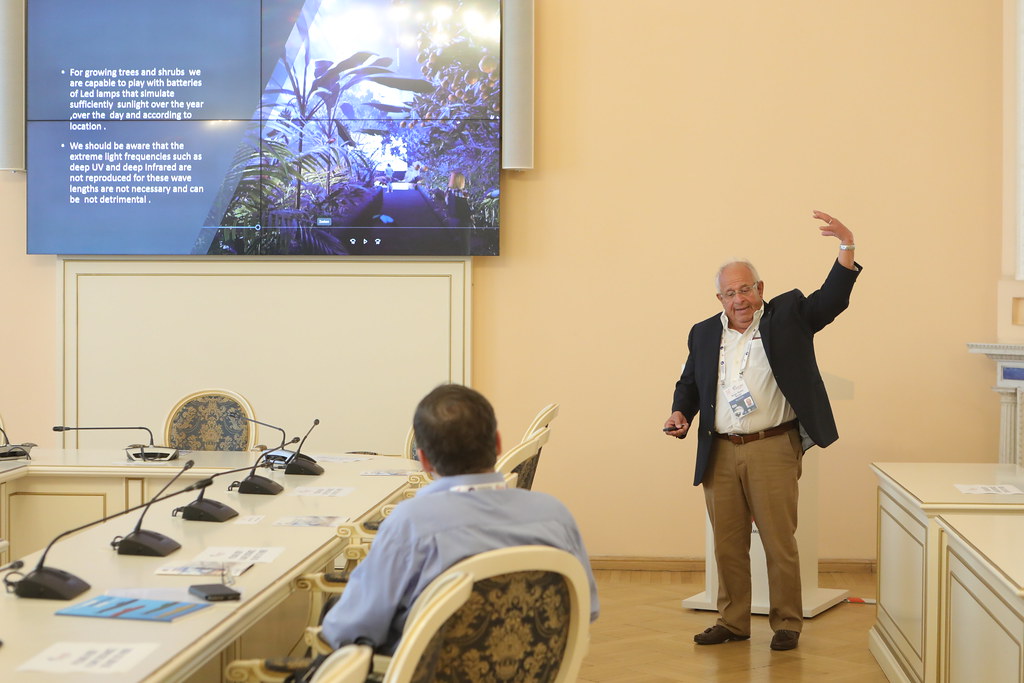 June 2021
Urban Crop Solutions' Spacebakery Project Wins First Place at Global Space Exploration Conference (GLEX).
The Global Space Exploration Conference (GLEX) took place in St. Petersburg in June 2021. The conference brought together several leaders and decision-makers in the international science and space exploration community. Urban Crop Solutions and partners were selected to present two projects of the 250 that were presented during the conference. The SpaceBakery project was awarded the first-place prize.
Read full press release here.
April 2021
IKEA starts operating their first ModuleX plant factory at their store in Malmö, Sweden. All of the greens grown within the ModuleX are being supplied to and served at the store restaurant.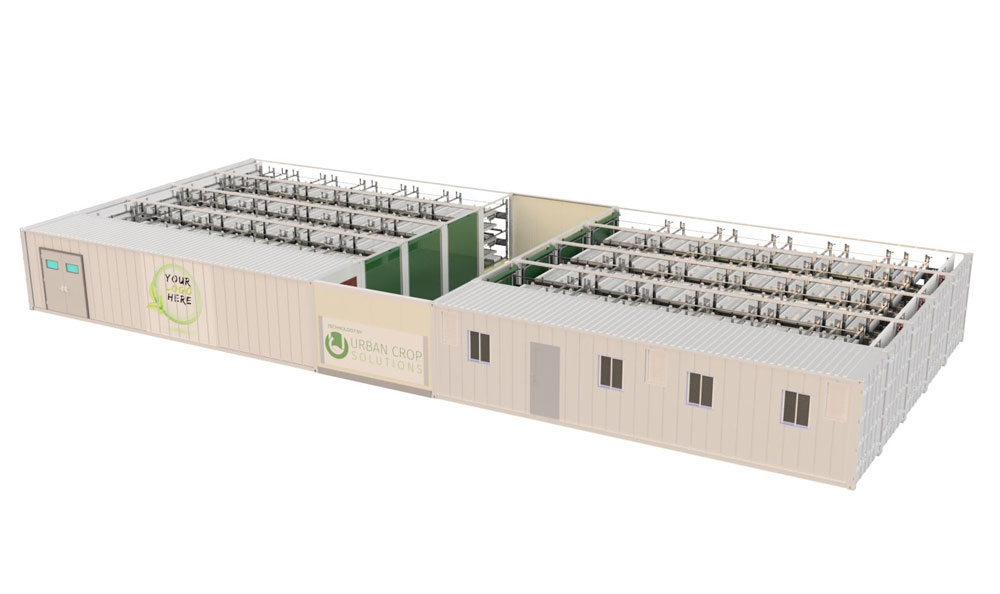 September 2020
Public launch of the ModuleX concept: The modular PlantFactory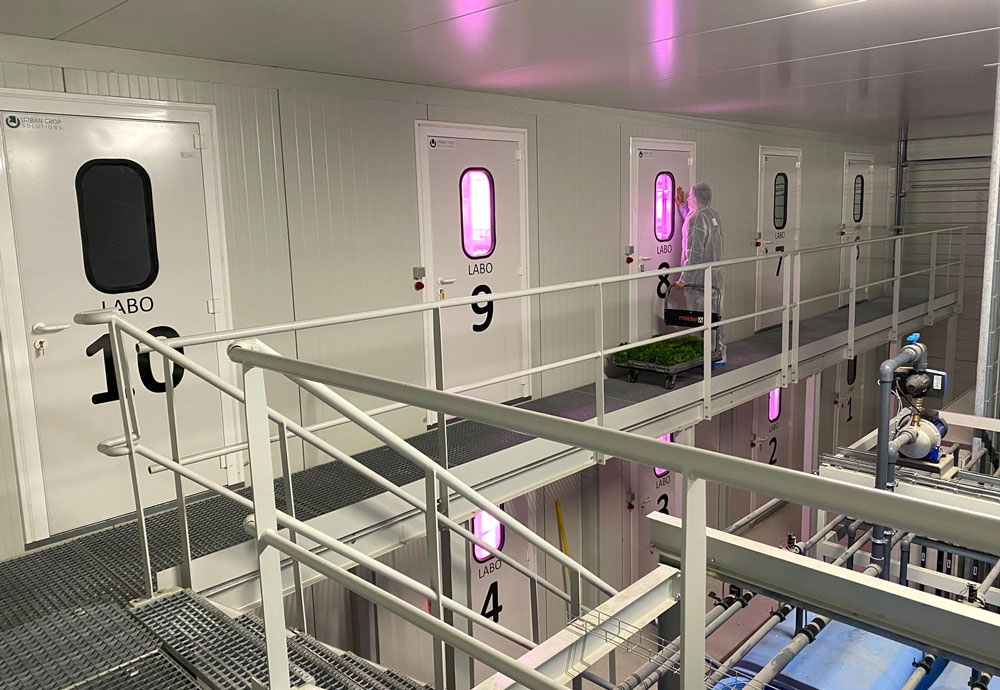 March 2020
Urban Crop Solutions opens its research centre at their HQ in Waregem, Belgium.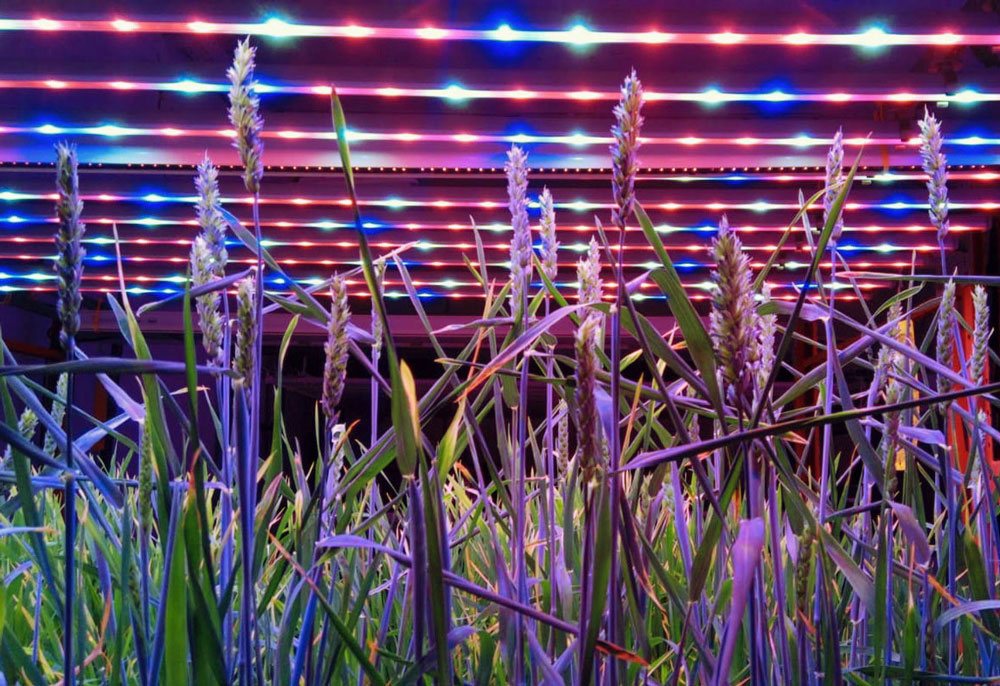 January 2020
Launch of SpaceBakery project. Research starts in 2020 for two and a half years to explore the sustainable production of food and provide solutions to manufacturing food on Mars in the future.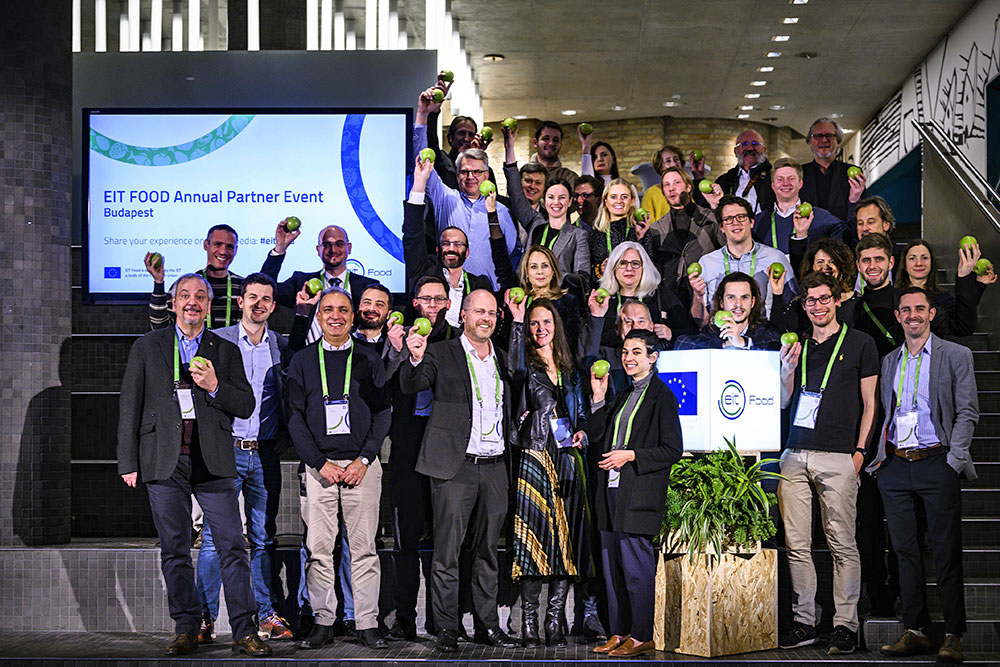 October 2019
Urban Crop Solutions joins EIT food, a Knowledge and Innovation Community (KIC) established by the European Institute for Innovation & Technology (EIT), an independent EU body set up in 2008 to drive innovation and entrepreneurship across Europe.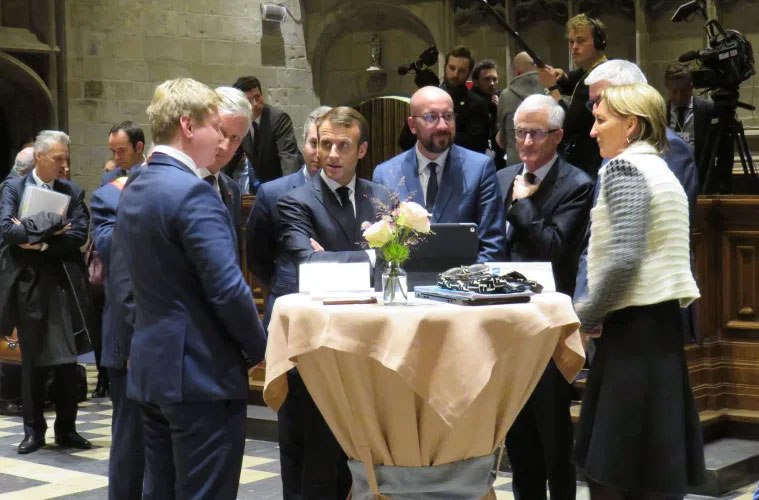 November 2018
Our founder Maarten Vandecruys presents our technology to Belgian King Filip I, French President Macron, Belgian Prime Minister Charles Michel (current European President) and Flemish Prime Minister Geert Bourgois.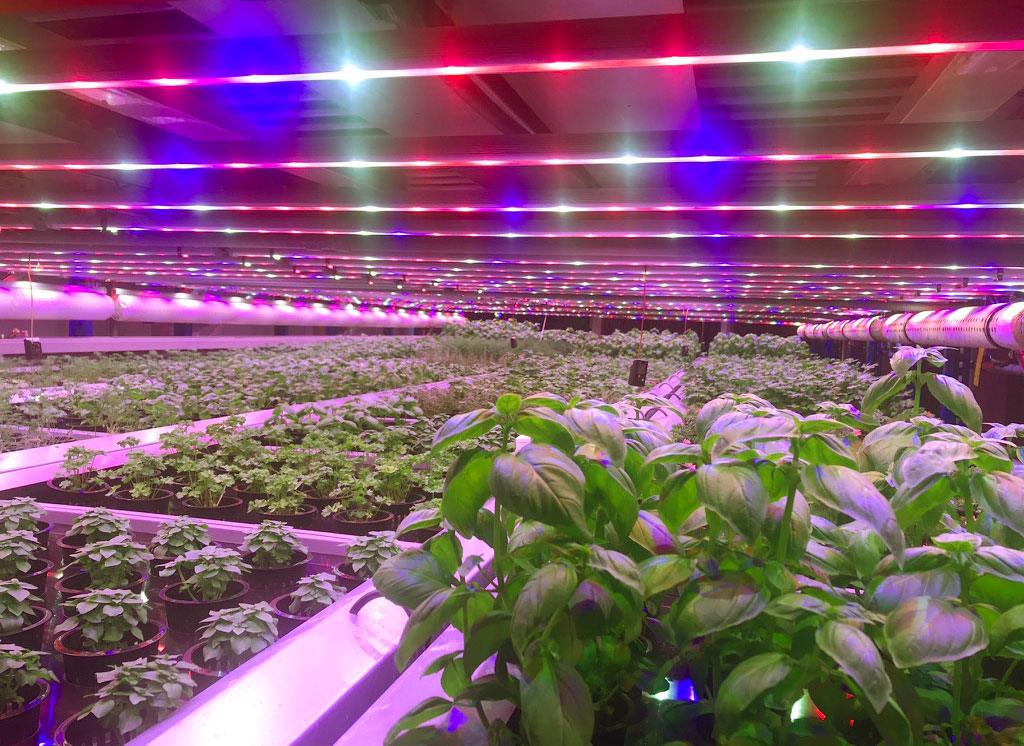 April 2018
Indoor Plant Biology milestone: over 200 cultivars tested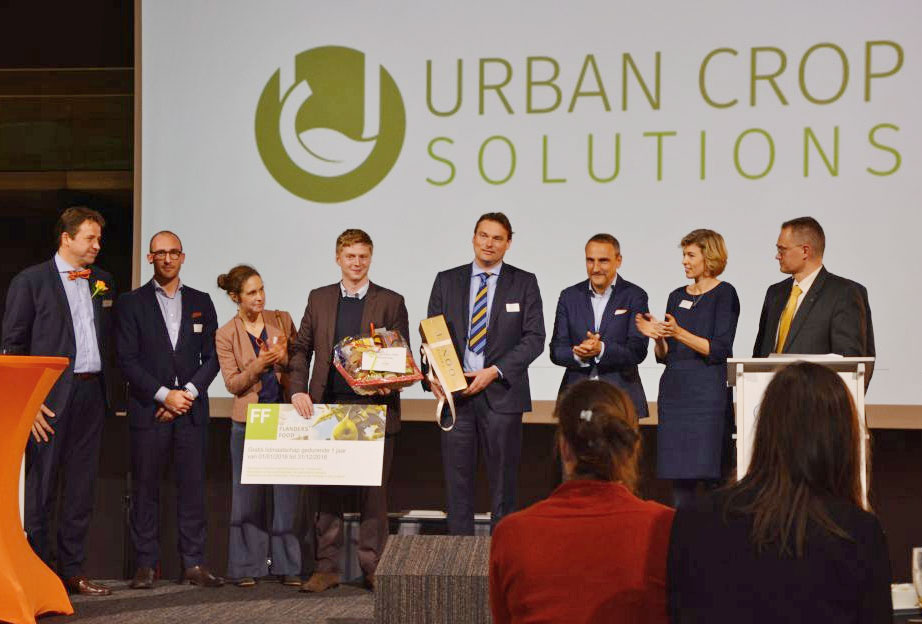 December 2017
Urban Crop Solutions to receive an award at the European FoodNexus Challenge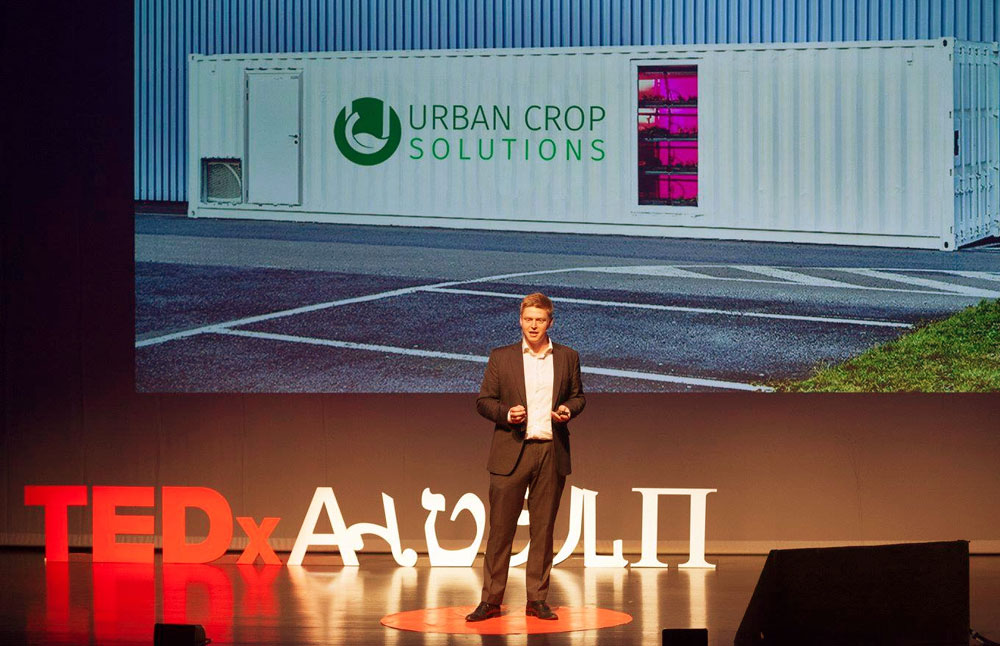 September 2017
TEDx talk by our Founder, Maarten Vandecruys, on the impact of indoor vertical farming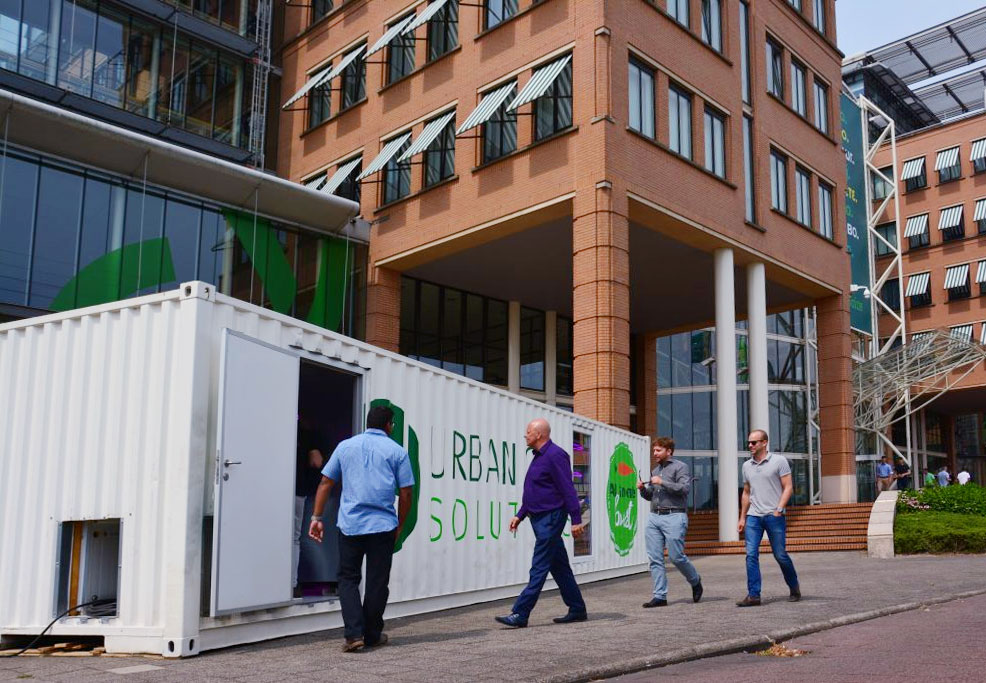 June 2017
Collaboration with Ahold Delhaize (Albert Heijn) and Bakker Barendrecht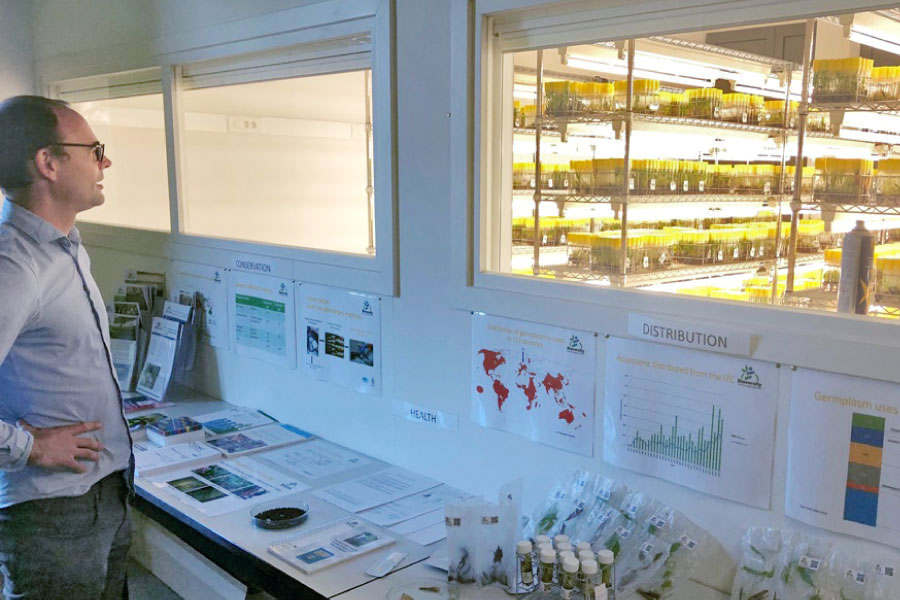 October 2016
Urban Crop Solutions sold its first container farm for banana research at KU Leuven University, Belgium.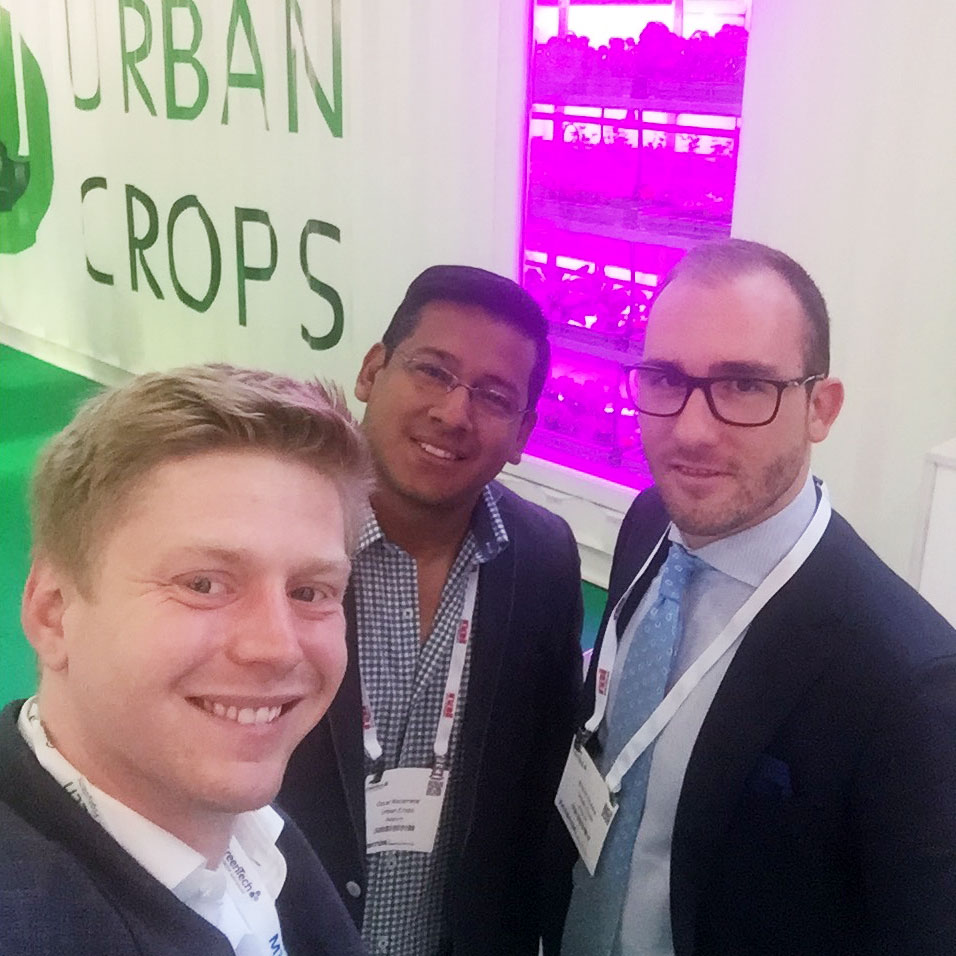 June 2016
Urban Crop Solutions showcasing their technology at the GreenTech trade show in Amsterdam, The Netherlands.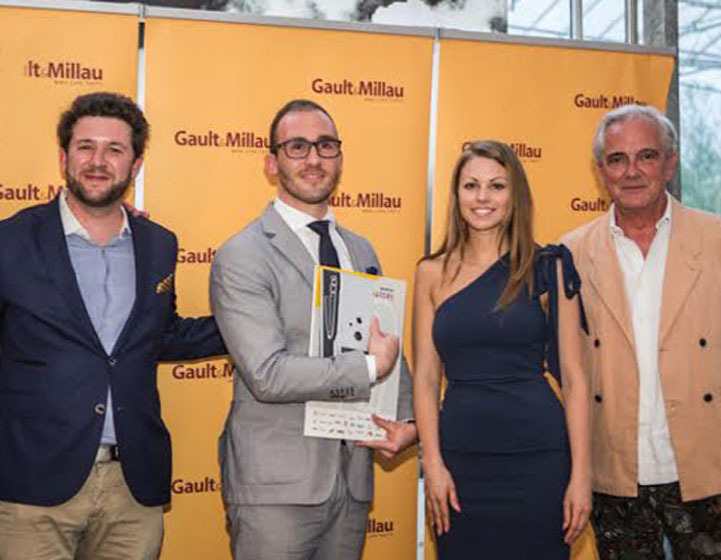 May 2016
Urban Crop Solutions wins the Gault&Millau Culinary Innovators Award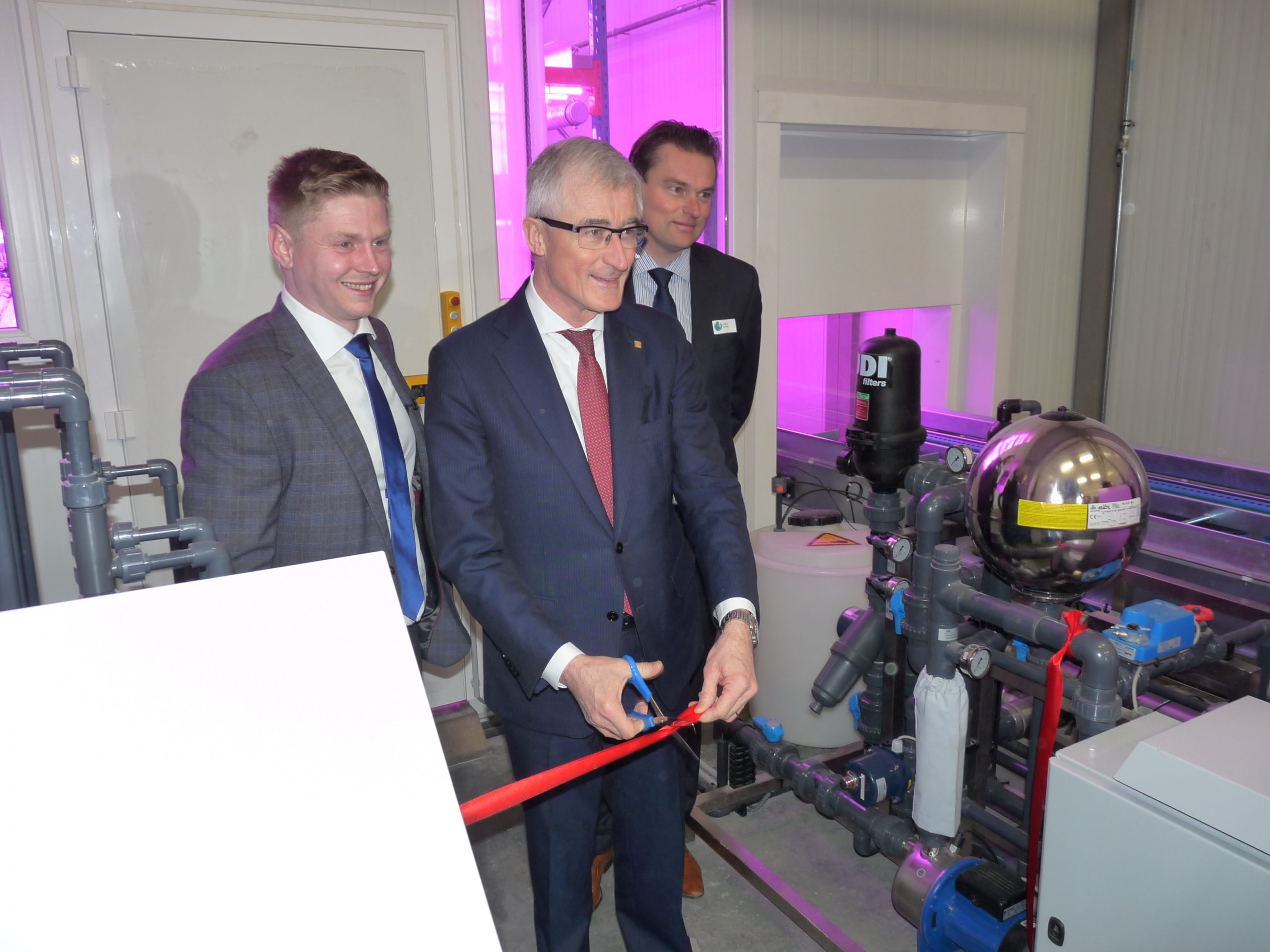 February 2016
Opening largest automated R&D PlantFactory in Europe at Urban Crop Solutions in Beveren-Leie (Belgium) by Geert Bourgeois, the Minister-President of Flanders.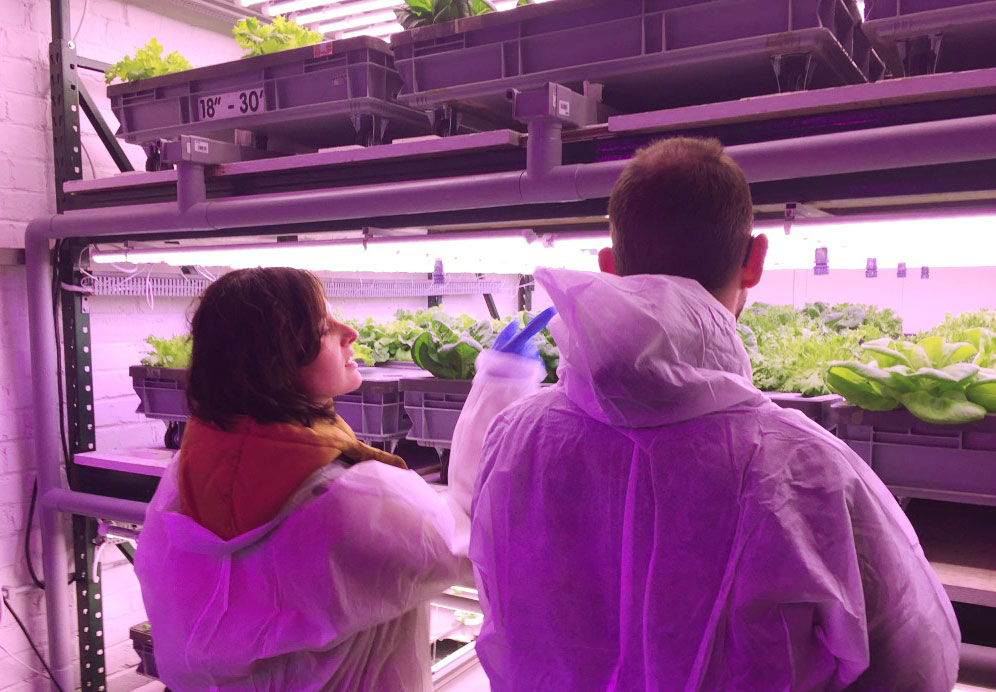 April 2015
Initial biological results show a breakthrough in the yields of our crops. Analyses by external labs show an increase of minerals and vitamins in the crops grown in our systems.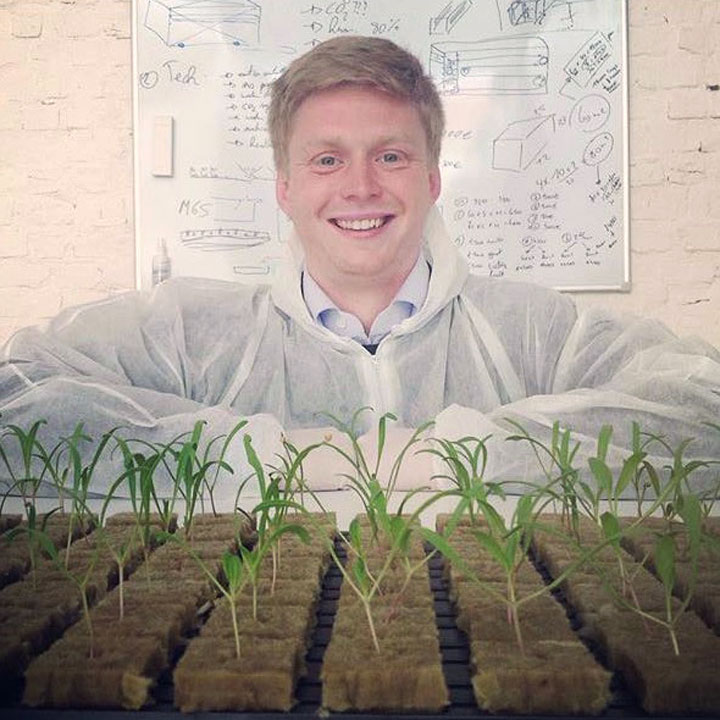 November 2014
Urban Crop Solutions is officially founded in Waregem, Belgium. Start of biological research in the test lab.