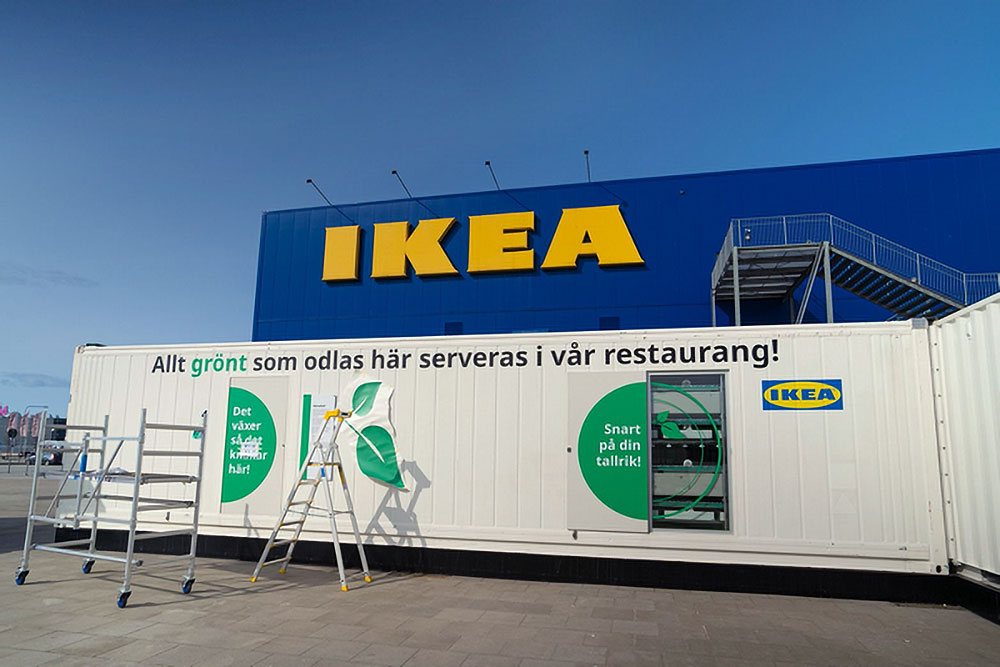 April 2021
IKEA starts operating their first ModuleX plant factory at their store in Malmö, Sweden. All of the greens grown within the ModuleX are being supplied to and served at the store restaurant.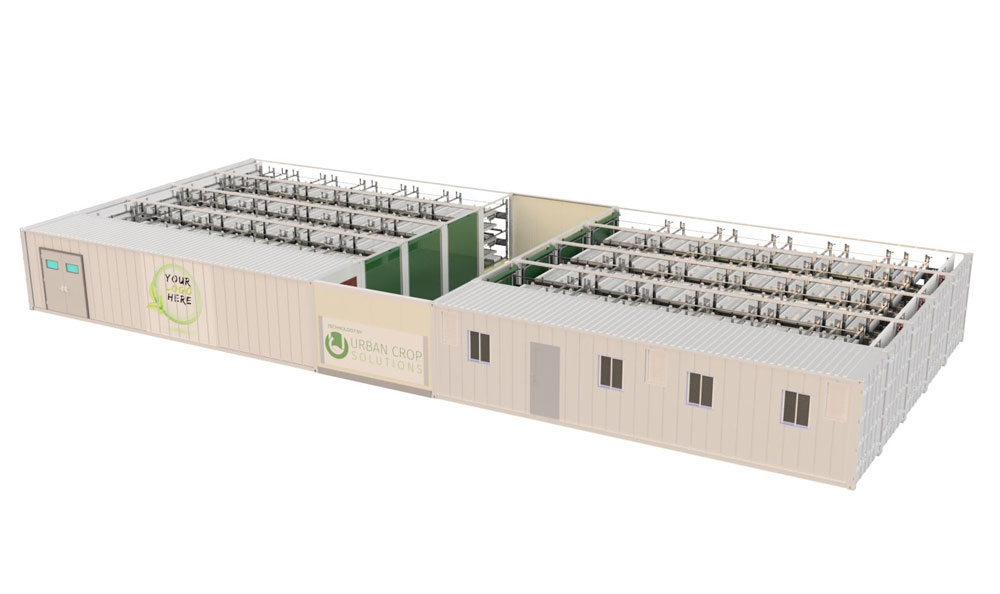 September 2020
Public launch of the ModuleX concept: The modular PlantFactory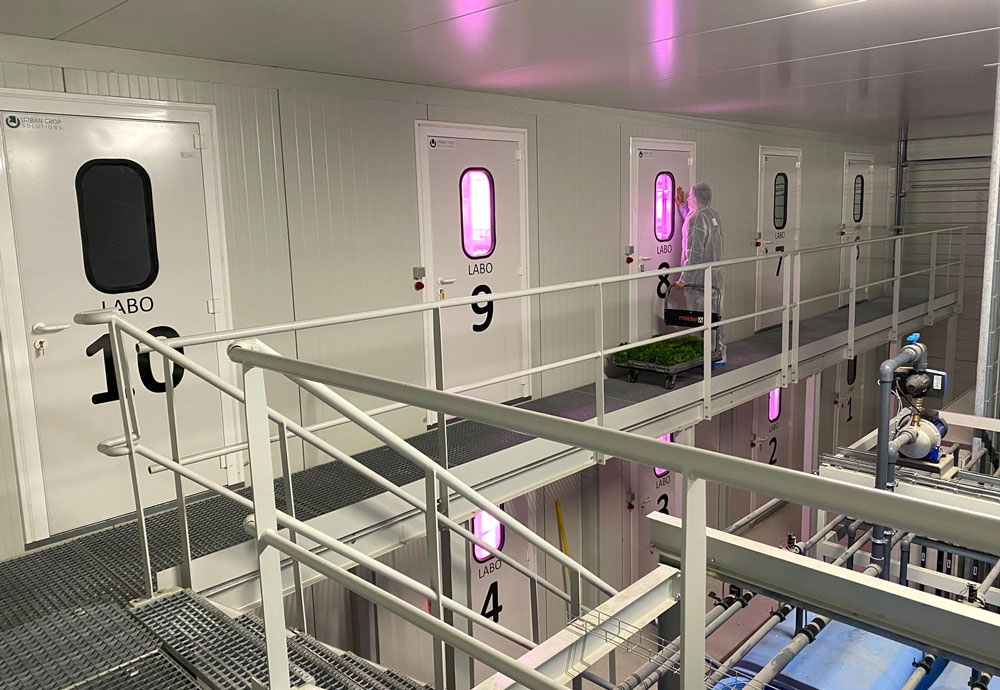 March 2020
Urban Crop Solutions opens its research centre at their HQ in Waregem, Belgium.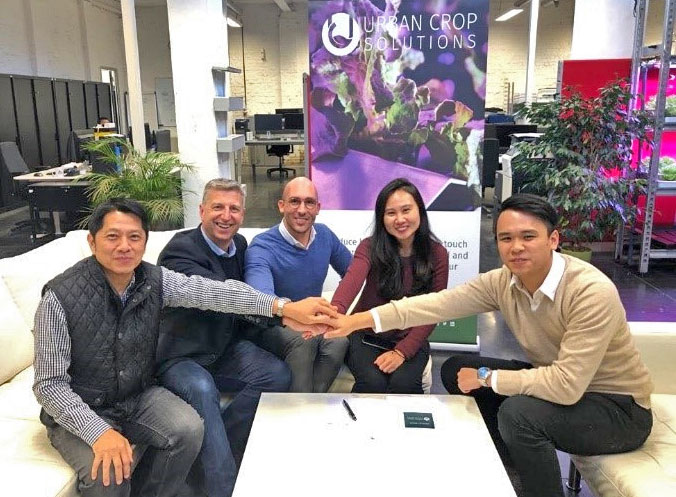 March 2020
Urban Crop Solutions and BAF signed a representation agreement for the East and South-East Asian markets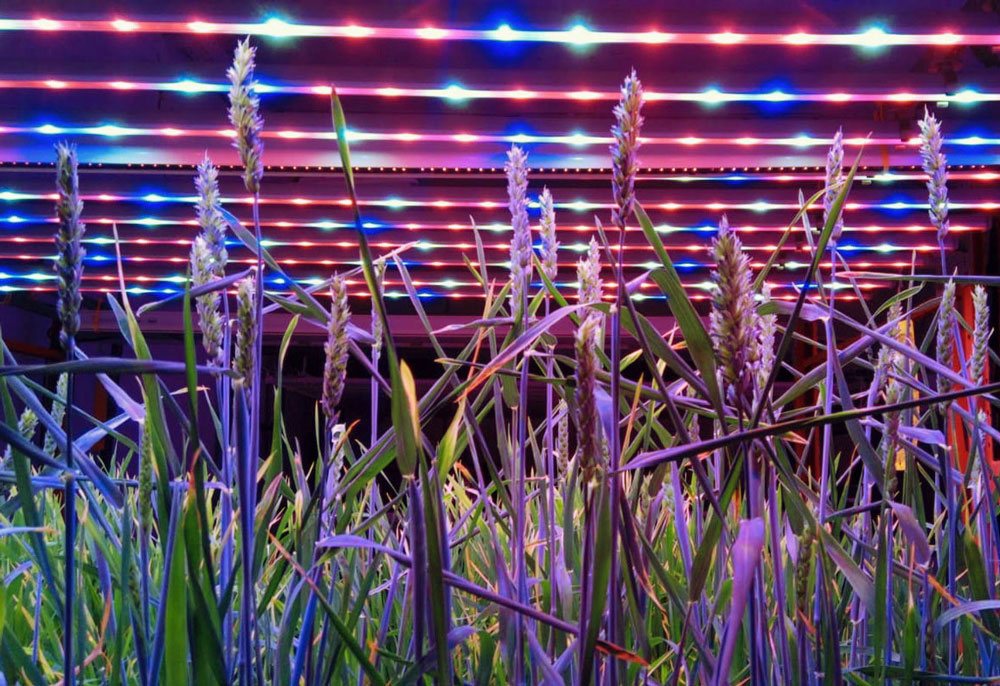 January 2020
Launch of SpaceBakery project. Research starts in 2020 for two and a half years to explore the sustainable production of food and provide solutions to manufacturing food on Mars in the future.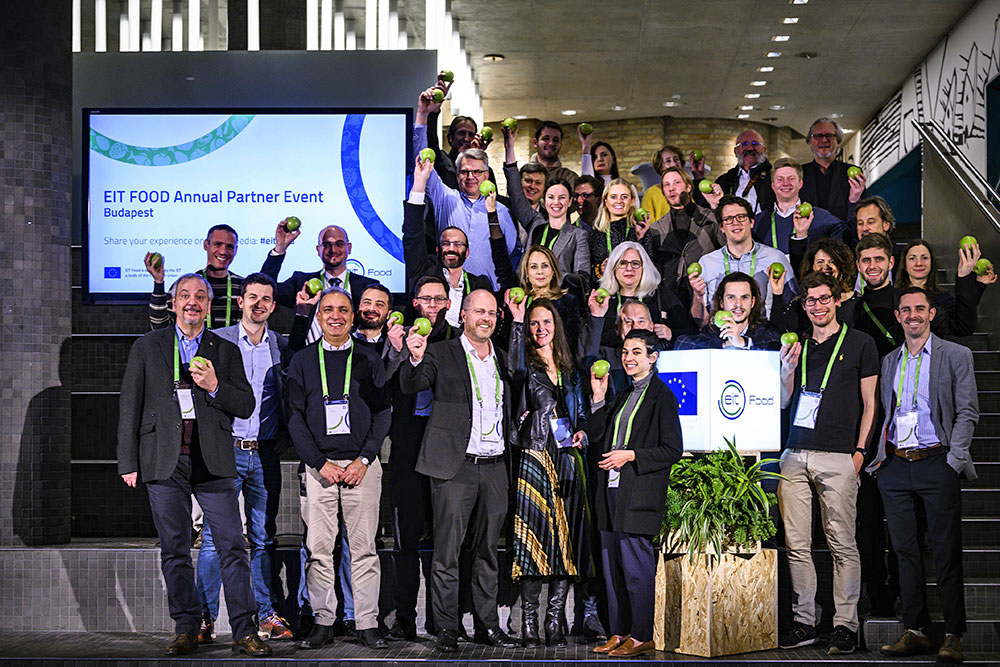 October 2019
Urban Crop Solutions joins EIT food, a Knowledge and Innovation Community (KIC) established by the European Institute for Innovation & Technology (EIT), an independent EU body set up in 2008 to drive innovation and entrepreneurship across Europe.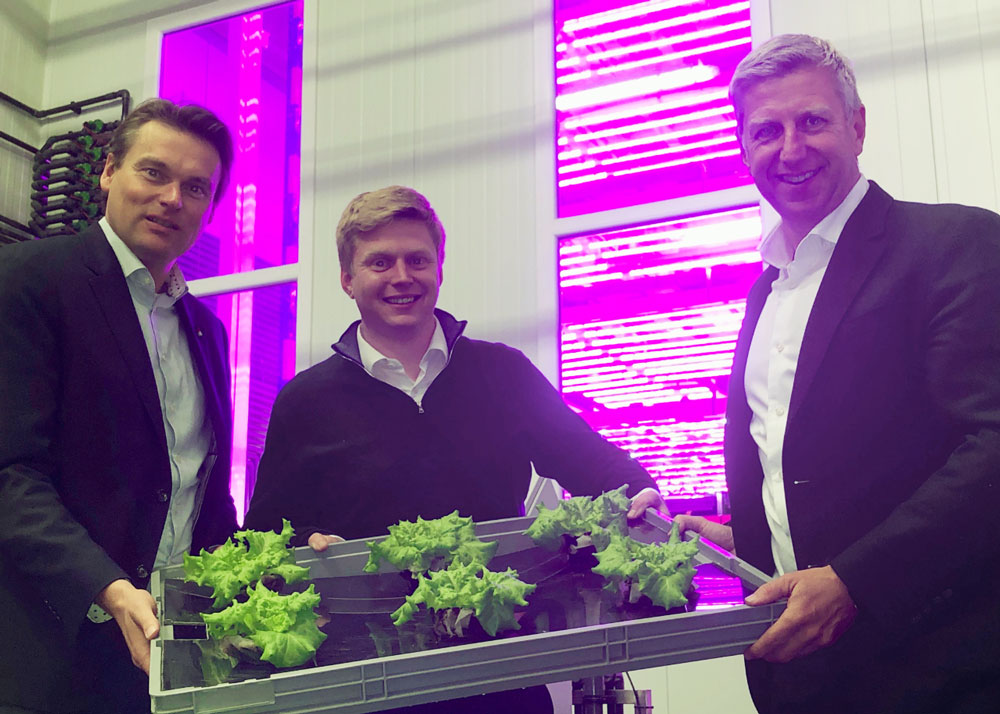 May 2019
Tom Debusschere strengthens Urban Crop Solutions as CEO.
April 2019
IKEA uses Urban Crop technology for its local lettuce production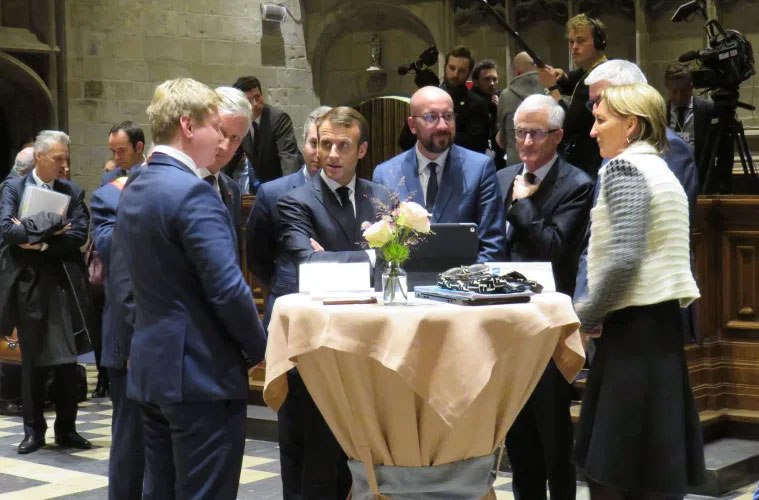 November 2018
Our founder Maarten Vandecruys presents our technology to Belgian King Filip I, French President Macron, Belgian Prime Minister Charles Michel (current European President) and Flemish Prime Minister Geert Bourgois.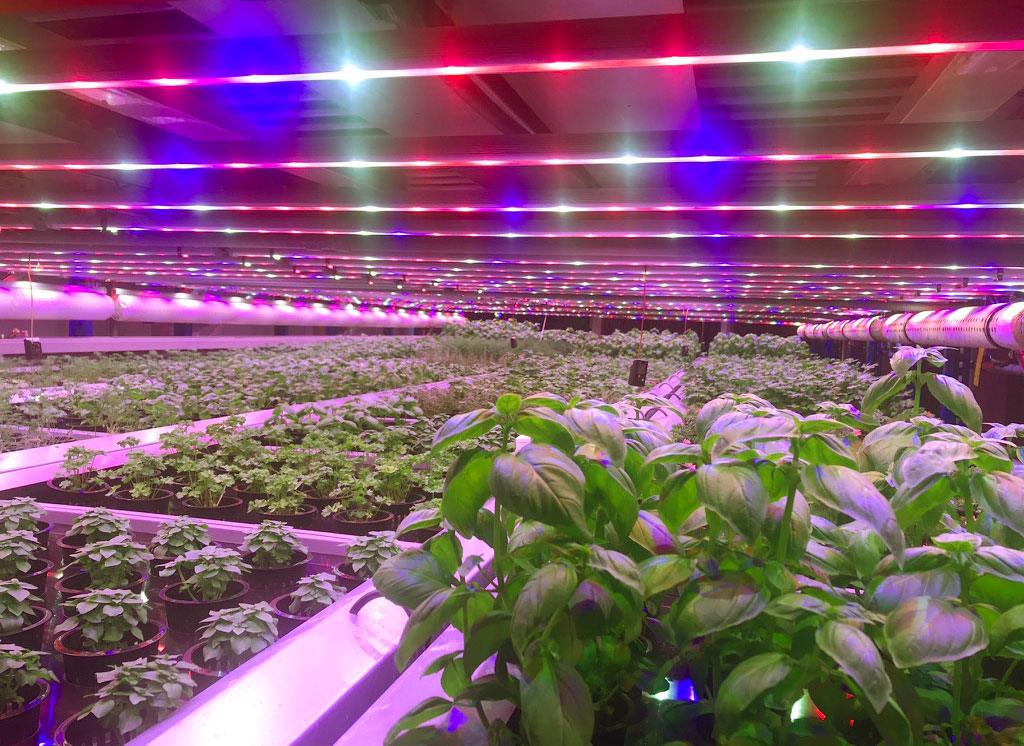 April 2018
Indoor Plant Biology milestone: over 200 cultivars tested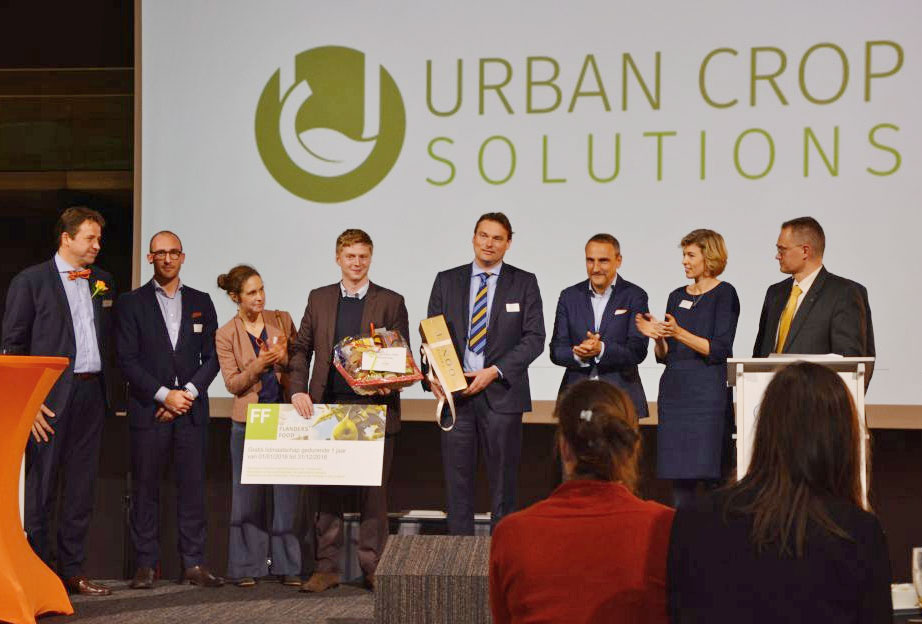 December 2017
Urban Crop Solutions to receive an award at the European FoodNexus Challenge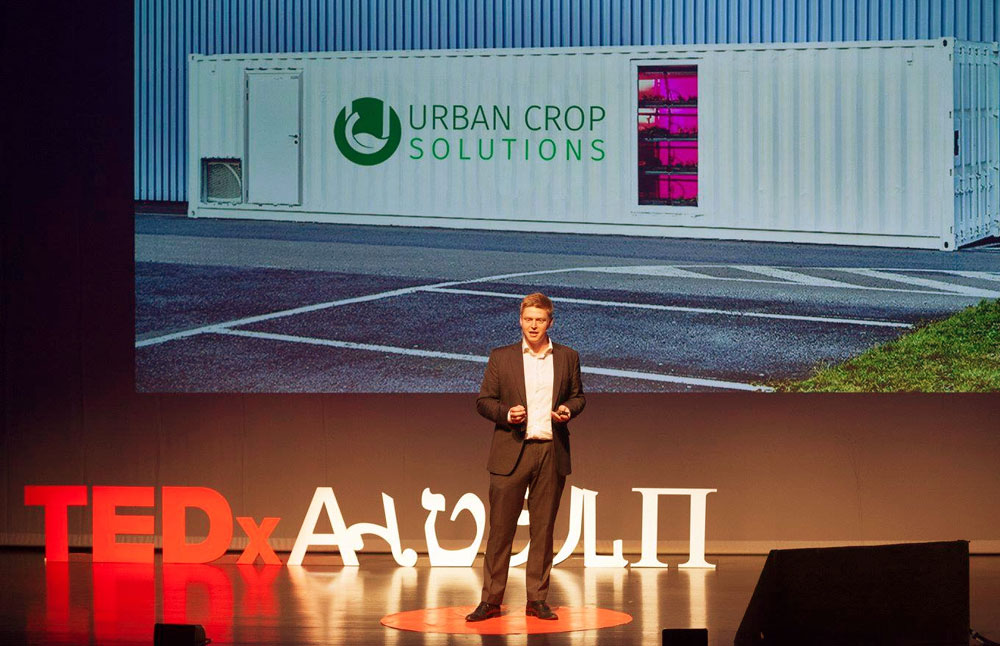 September 2017
TEDx talk by our Founder, Maarten Vandecruys, on the impact of indoor vertical farming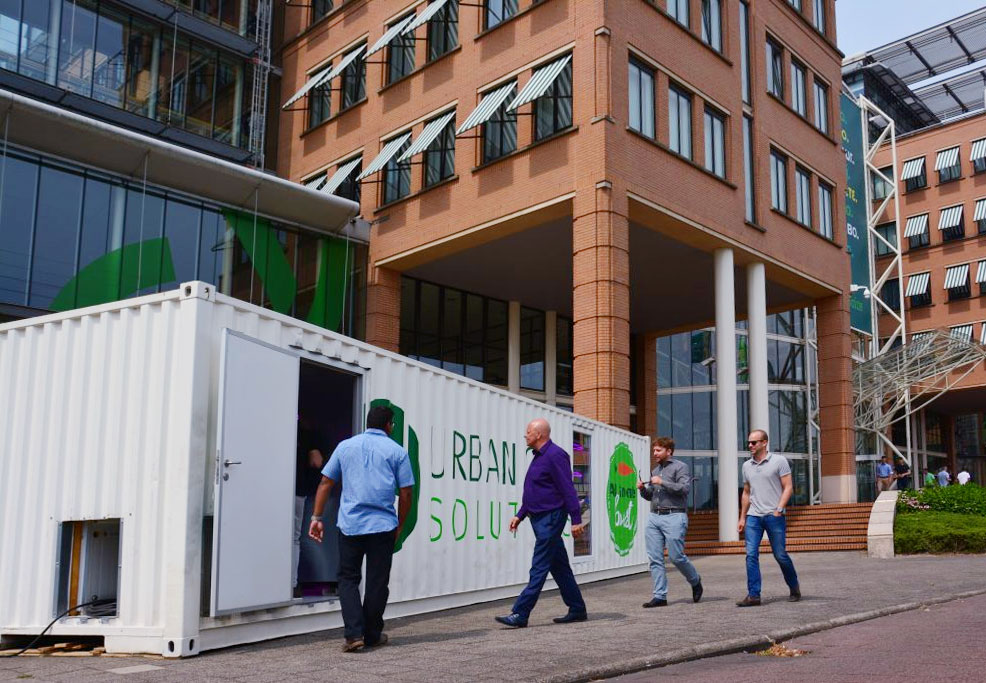 June 2017
Collaboration with Ahold Delhaize (Albert Heijn) and Bakker Barendrecht
February 2017
Establishment of a permanent presence in the Japanese market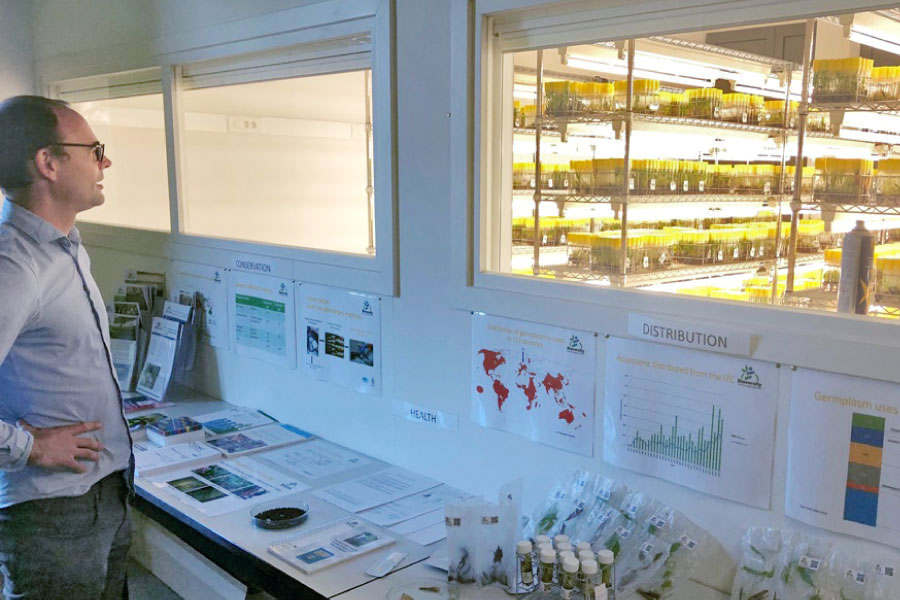 October 2016
Urban Crop Solutions sold its first container farm for banana research at KU Leuven University, Belgium.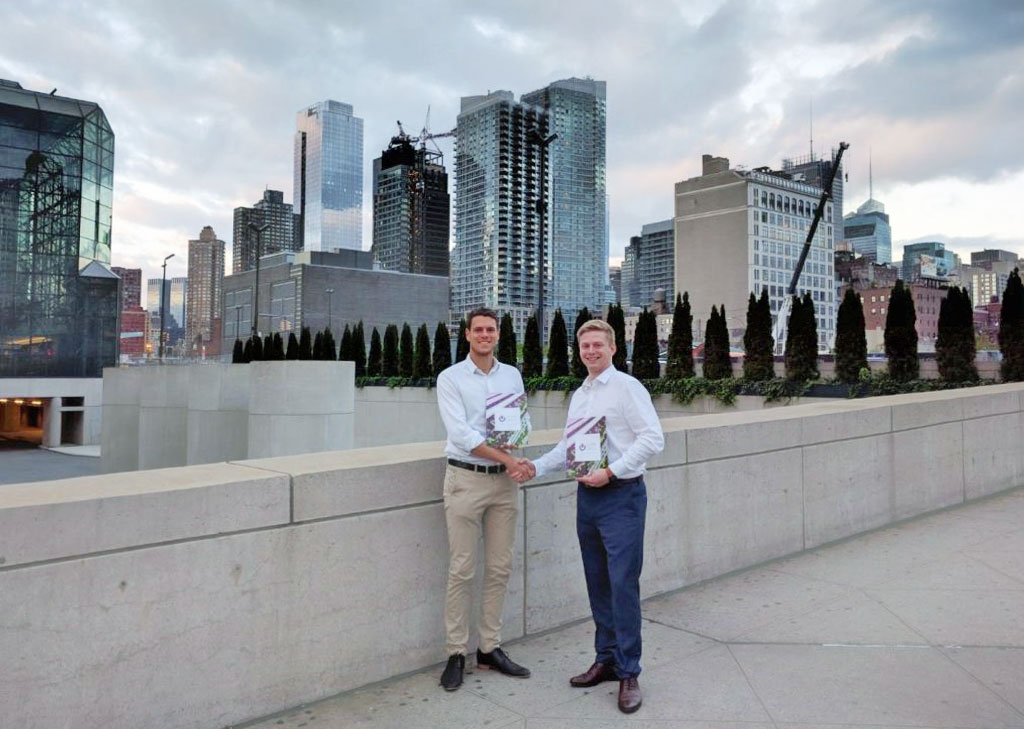 October 2016
Official opening regional Headquarter North America (Miami)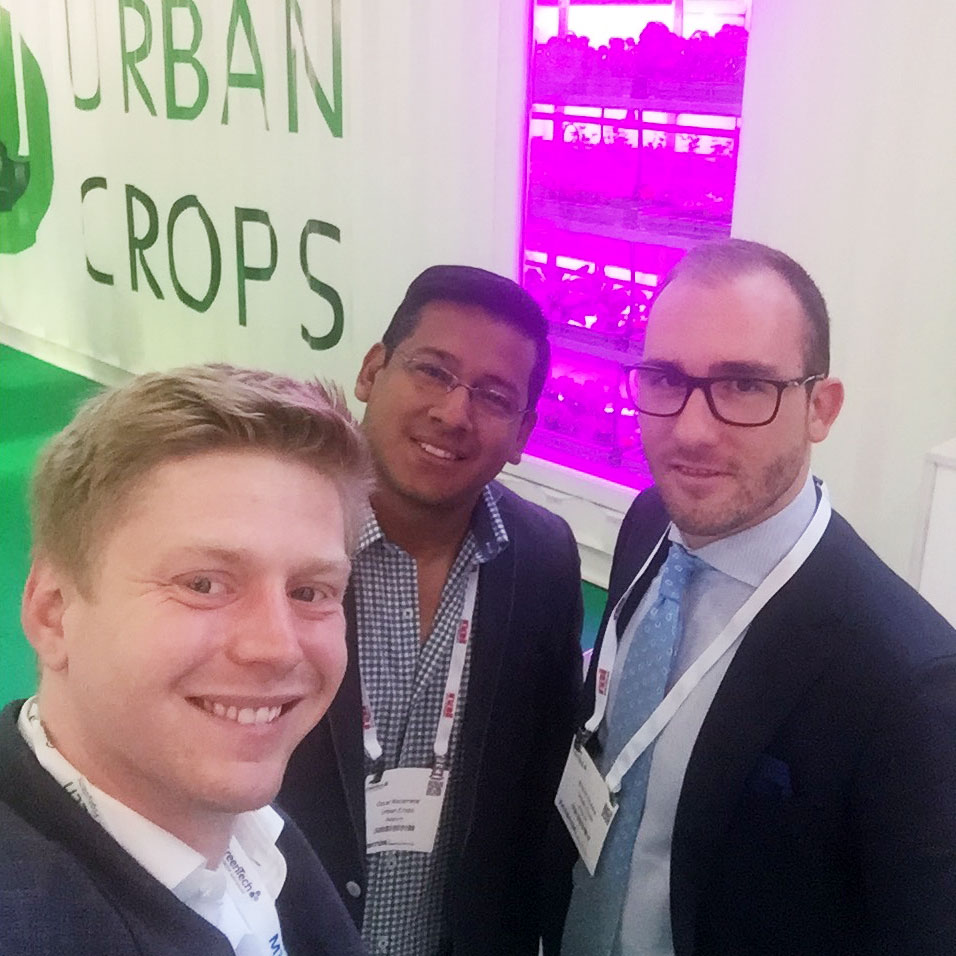 June 2016
Urban Crop Solutions showcasing their technology at the GreenTech trade show in Amsterdam, The Netherlands.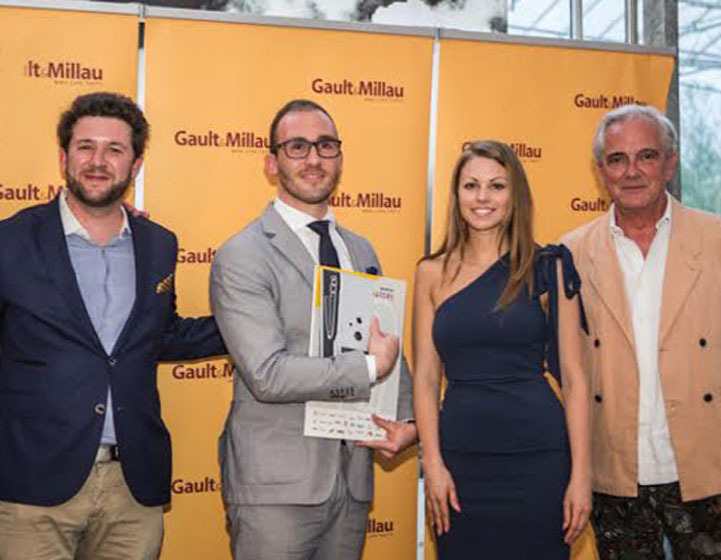 May 2016
Urban Crop Solutions wins the Gault&Millau Culinary Innovators Award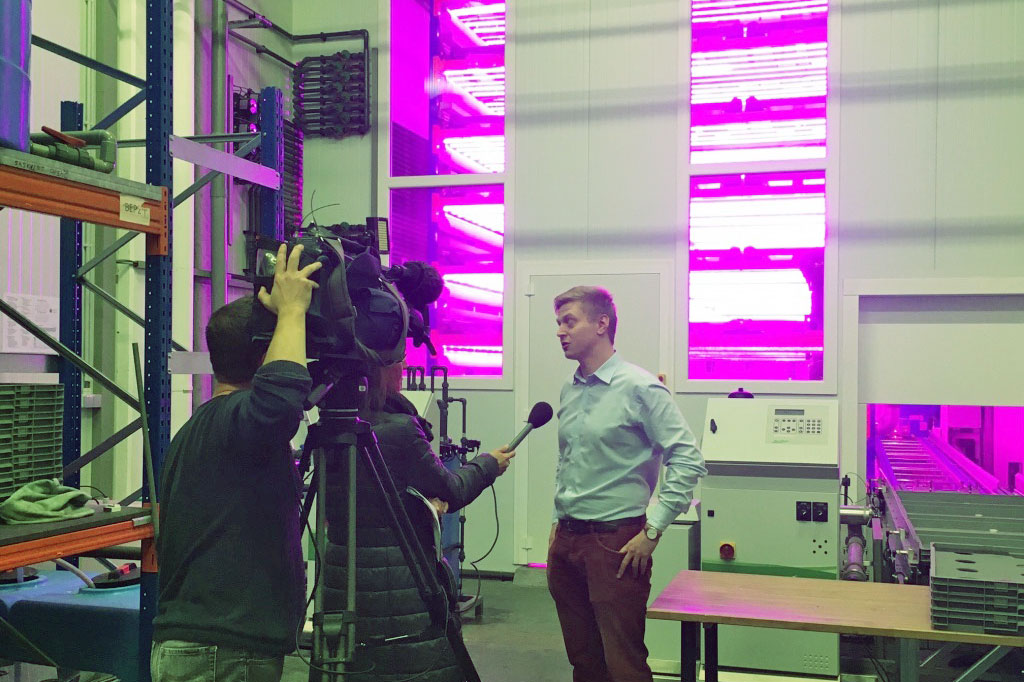 February 2016
Opening largest automated R&D PlantFactory in Europe at Urban Crop Solutions in Beveren-Leie (Belgium) by Geert Bourgeois, the Minister-President of Flanders.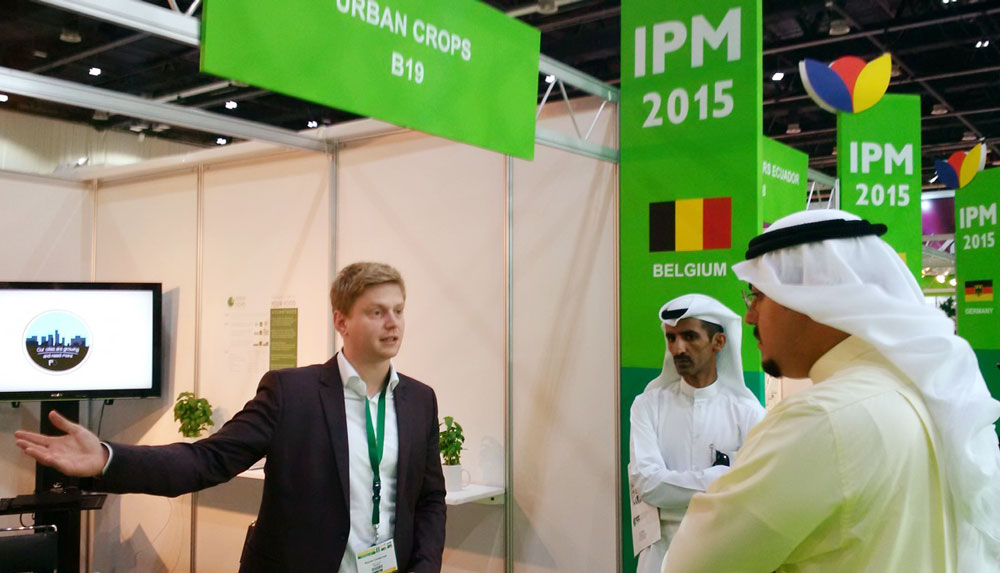 October 2015
Showcasing our indoor vertical farming technology at the IPM show in Dubai, U.A.E.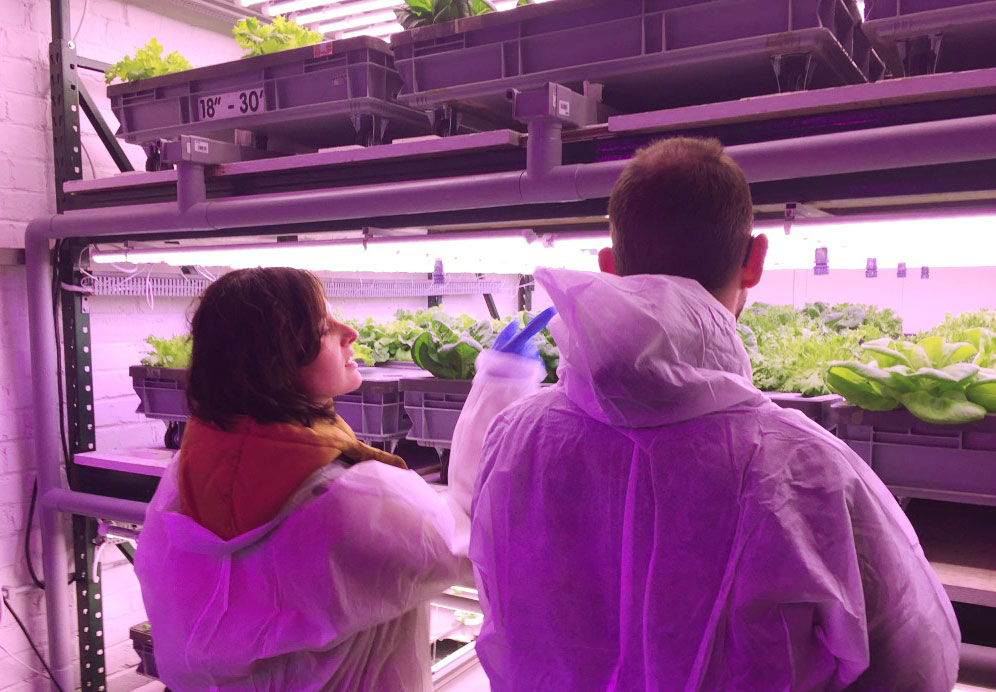 April 2015
Initial biological results show a breakthrough in the yields of our crops. Analyses by external labs show an increase of minerals and vitamins in the crops grown in our systems.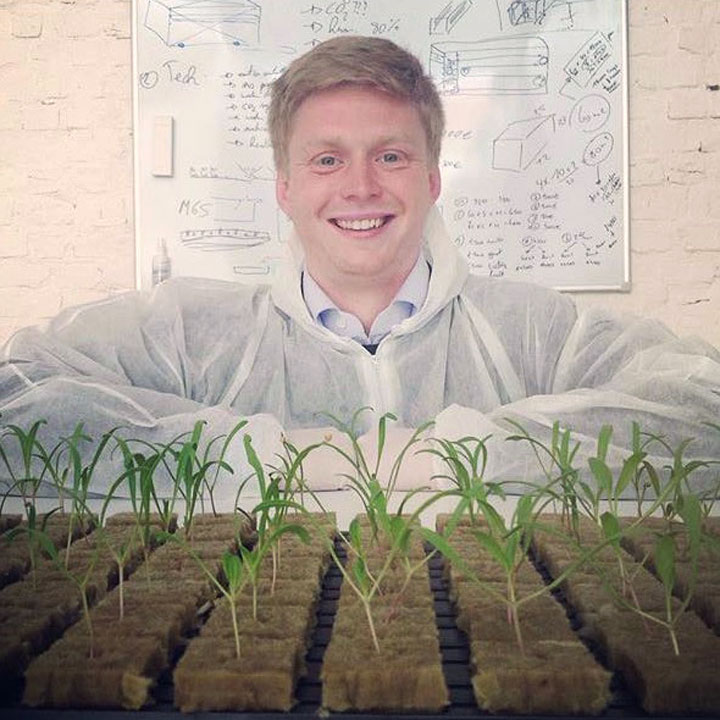 November 2014
Urban Crop Solutions is officially founded in Waregem, Belgium. Start of biological research in the test lab.